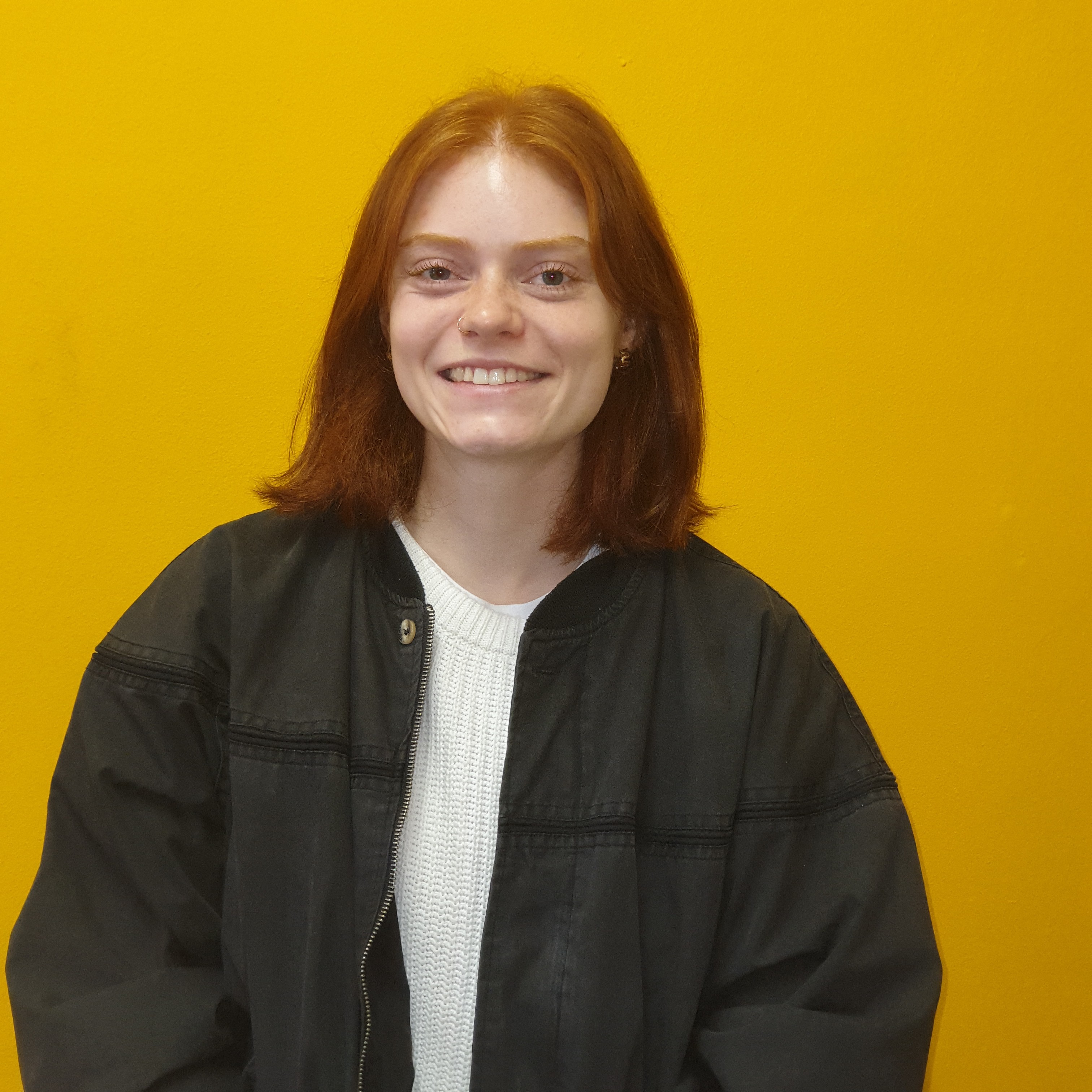 Roxie Richner's Reflection of the Internship at SIHMA
My name is Roxie Richner and I'm an undergraduate at Michigan State University in the United States, studying Social Relations and Public Policy. I have several years of prior work experience at human rights NGOs, political campaigns, and advocacy groups. After earning my BA, I intend to pursue a second degree in law, social work, or public policy. I've had the pleasure of interning at the Scalabrini Institute for Human Mobility in Africa (SIHMA) in Cape Town from the beginning of June to mid-August 2023.
As a Research and Communications Intern, I was honored to work alongside incredible coworkers: Fr. Filippo Ferraro, Dr. Rachel Chinyakata, Dr. Muluh Cletus, Siphosethu Patonisi, and fellow intern Vhuthuhawe Ramatsitsi. During my time at SIHMA, I had the opportunity to work on a variety of projects. Through my work, I learned a great deal about the structural barriers that migrants, refugees, and asylum-seekers face. I also greatly expanded my knowledge of politics and conflict in various African countries, as well as migration policy in South Africa specifically. During my ten-week internship, I authored several blog posts on topics including the re-opening of the Cape Town Refugee Reception Office, Nelson Mandela Day, and the legalities regarding the Zimbabwean Exemption Permit termination by the Department of Home Affairs. Further, I compiled Press Reviews for the months of July and August. Additionally, I assisted with editing and source reviewing for the Atlas of African Migration, as well providing administrative support with contact spreadsheets and the SIHMA website.
The project I was most proud of was research regarding the intersection of Disability and Migration. Under Rachel's guidance, I developed an extensive online resource that details the challenges that people with disabilities face as they flee conflict and face displacement, as well as barriers to resettlement migrants, refugees, and asylum seekers with disabilities encounter upon arrival to host countries. I was given autonomy to conceptualize the layout, as well as create graphic assets, in addition to conducting research and authoring literature.
One of my favorite experiences at SIHMA was attending a conference on World Refugee Day called "Assessing South Africa's Refugee Protection System." The conference's main purpose was to discuss the Department of Home Affairs' unfair closure of the urban refugee reception offices throughout South Africa. Representatives from the Scalabrini Centre, the Somali Association of South Africa (SASA), the Legal Resources Centre, and Lawyers for Human Rights spoke about the conditions of the closures, the court cases that led to the offices re-opening, and the persisting challenges upon the re-opening processes. It was very interesting to hear perspectives from both legal advocates and activists on the ground that were directly impacted. The dialogue that took place between the various representatives was very impactful — the main takeaway was that combatting institutionalized xenophobia and protecting the rights of refugees must engage various stakeholders. I was so grateful to have been invited to bear witness to these important conversations. It greatly expanded my understanding of migration policy in South Africa and the challenges that exist in holding government apparatuses accountable.
Another one of my favorite experiences was a tour of Lawrence House, the Scalabrini Centre's youth shelter, specifically for unaccompanied minor migrants. Fr. Filippo took the entire SIHMA staff to tour the facility. We met with several of the Lawrence House staff to learn about the inception of Lawrence House, the programs offered, and how the facility operates. I learned a great deal about the concept of statelessness and the legal difficulties that unaccompanied migrant youth face in trying to gain citizenship. I really enjoyed hearing from the Lawrence House staff about what led them to this work, the challenges and rewards of it, and their dreams for improving programs and advancing rights for young migrants.
There were so many things I enjoyed about my experience at SIHMA, but what stood out the most to me were the relationships I built with my co-workers. Each of them were incredibly intelligent, thoughtful, and kind. Thank you, Fr. Filippo, Muluh, Rachel, Siphosethu, Gladys, and Vhuthu for welcoming me and making me feel like a valuable part of the SIHMA team. The work you do to make the world a better, more just, and equitable place is incredibly important. I appreciate you all and look forward to staying in touch!
Here are the blog posts I authored during my time with SIHMA:
https://sihma.org.za/Blog-on-the-move/world-refugees-day
https://sihma.org.za/Blog-on-the-move/nelson-mandela-day-2023
https://sihma.org.za/Blog-on-the-move/legal-stay-granted-for-zimbabwean-migrants
---
Categories:
---
Tags: