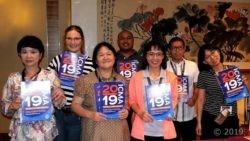 Assisting Seafarers through ICMA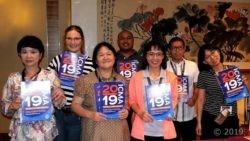 This blogpost will feature the experience of Father Rico, one of the Scalabrinian Fathers and Port Chaplain in Cape Town, during the ICMA conference at the end of October 2019.
21-25 October 2019 is a historic day for all the people and organizations working for the welfare of seafarers around the world. 2019 marks the 50th foundation of ICMA (The International Christian Maritime Association. For this reason, 52 government and non-government organizations, private institutions, and church-based organizations like North American Maritime Ministry Association, Stella Maris, Mission to Seafarers, Biblia, Presbyterian Church of Taiwan, The Seamen's Church in Sweden, Norwegian Church Abroad, Seamen's Christian Friend Society, International Transport Federation to name a few gathered together for world conference in Kaohsiung, Taiwan. The theme of the conference is "50 years of working together for seafarers, fishers and their families." The conference is attended by 218 participants outside of Taiwan.
Basically, the conference covers 5 things: 1) the lessons learned from 50 years of ICMA; 2) it presents a better and deeper understanding of the seafaring world; 3) it encourages more ecumenism; 4) foster stronger bond for working together in maritime ministry; and 5) the plans and project of ICMA. To achieve these, a variety of speakers coming from key ICMA members presented their work and ministry for the seafarers, fishermen, and their families; representatives from Ship owners and shipping companies also came to express and voice out their opinion on the matter; and various government institutions sent delegates to talk and discuss the governing law and legal issues that concern about the seafarers. Among the distinguished speakers, the keynote speaker is His Eminence Luis Antonio Cardinal Tagle, Archbishop of Manila, who speaks of "Christ's call to work together to care for those in distress." Yet the conference was not at all series of sessions and panel discussion. It also included ecumenical services, workshops, Fishing Port Tours and ship visits, Banquets and Cultural Nights.
I found the conference educative and formative in my new pastoral ministry as Port Chaplain of Cape Town under the banner of Stella Maris. I would like to point out the significance of ICMA and its corresponding work which is a very powerful tool for the pastoral ministry to seafarers and fishers. For instance, let us look at the nature of seafarer's work, which is different than any other profession. They transport cargo or people or even themselves from port to port. But the ship that transports is also their home and workplace throughout their work contract. When they reach their port of call, the ship docks and they can step outside the ship, though only a few of them would do so as their work continues. In this scenario, the pastoral ministry is not necessarily office based in the Seaman's Centre but to be brought onto the ship. However, the ship docks only for a couple of days or a week either to load or offload their cargo. So, what can the port chaplain do in such a short time? Well, he/she visits them as soon as the ship docks. Such visit determines any particular social, medical, legal, and spiritual service the seafarers might need. And after the given days, they go to another port of call. Now, what happens if there is no Stella Maris in the port where the ship docks? This is where the ICMA comes in. The Stella Maris may not be in that port, but other members of ICMA are there. Other port chaplains from Biblia or Mission to Seafarers can deliver the ministry. This is the wide network provided by ICMA so that whichever port the seafarers are, they will find a port chaplain and receive the ministry due for them. To this day, ICMA proudly represents more than 450 seafarers' centres and 900 chaplains in approximately 125 countries.
A massive thanks to ICMA for the synergy of work and ministry they offer to the seafarers, fishers and their families regardless of their race, colour, religion and language.
– Fr. Rico A. Talisic, cs
Port Chaplain AOS – Cape Town
---
Categories:
---
Tags: