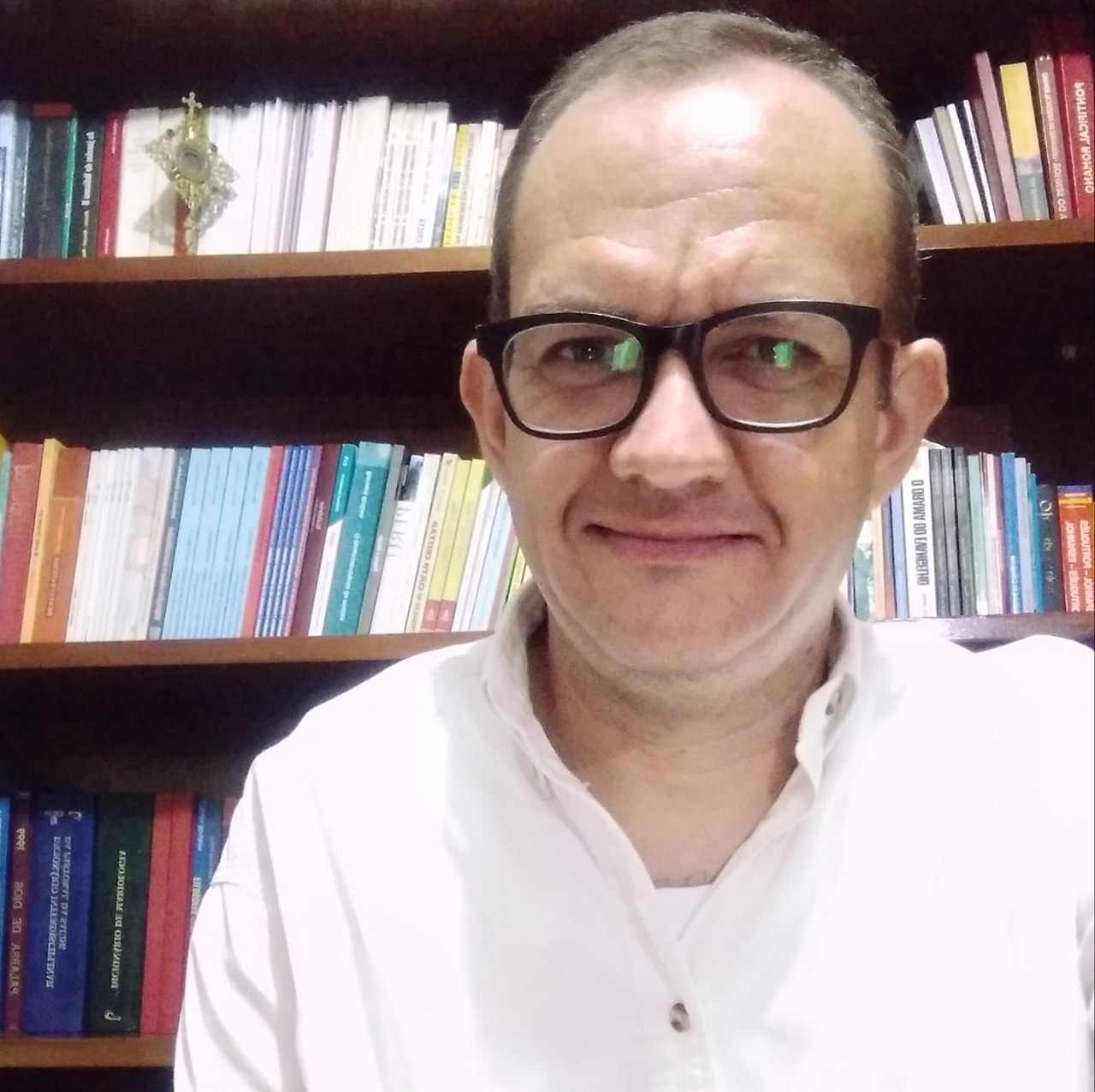 Welcome to Our New Researcher and Coordinator at SIHMA Johannesburg
SIHMA has the pleasure to announce the appointment of our new researcher and coordinator of SIHMA's new Johannesburg Office, Fr Eduardo Gabriel. Fr Eduardo started at SIHMA officially in May 2021 engaging in research for SIHMA as he resides in Brazil in anticipation of travelling to South Africa to work at our Johannesburg Office. As SIHMA engages in research and publishes reports, working papers and briefs, our journal (AHMR[1]) and shorter researched blog posts in our Blog on the Move [2], we are excited to further bolster our research capacity. SIHMA strives to fulfil our mission 'to conduct and disseminate research that contributes to the understanding of human mobility and informs policies that ensure the rights and dignity of migrants, asylum seekers and refugees in Africa'[3] and Fr Eduardo's appointment assists in this pursuit. We welcome Fr Eduardo and look forward to a long and productive working relationship. We also look forward to learning from one another and appreciate the richness of his experience and passion for research relating to people on the move.
Fr Eduardo is a Missionary of St Charles. He was born in Piracicaba, in São Paulo province, Brazil. In 2002 he completed his Undergraduate Degree in Social Science at the Universidade Federal de São Carlos, UFSCAR, in Brasil. In 2005 he got his master's degree in Social Sciences, at the Universidade Federal de São Carlos, UFSCAR, (Brasil) and in 2010 he finished his Ph.D. in Sociology at the Universidade de São Paulo, USP, Brasil, with a concurrent period at Instituto Universitário de Lisboa (ISCTE) and the Institute of Social Sciences (ICS), in Lisbon, Portugal. He has also been studying for a number of years in the Scalabrinian Mission in Manila, Philippines, until his ordination as a Scalabrini father in 2020. Since 2011 he has written a monthly article on migration in the Pontifical Institute for Foreign Missions (PIME) publication Mundo e Missão [4]. Fr Eduardo is enthusiastic about working with people on the move and conducting research relating to human mobility. He will soon be based in Johannesburg, where he will coordinate activities and projects of SIHMA and in the meantime has commenced work on SIHMA research initiatives. [5]
We are excited that Fr Eduardo has joined our team and look forward to the bright future ahead for him, for SIHMA and the SIHMA team [5] as a whole.
1. https://sihma.org.za/journal
2. https://sihma.org.za/blog-on-the-move
3. https://sihma.org.za/vision-mission
4. https://editoramundoemissao.com.br/2020/07/15/trabalhar-para-comer/
5. https://sihma.org.za/our-team
INTEREST IN WRITING SOMETHING FOR SIHMA?
If you are interested in contributing the SIHMA Blog on the Move please contact us at: https://www.sihma.org.za/contact or if you are interested writing an article to be reviewed and published in the African Human Mobility Review, please follow this link on making a submission: https://www.sihma.org.za/submit-an-article
---
Categories:
---
Tags: