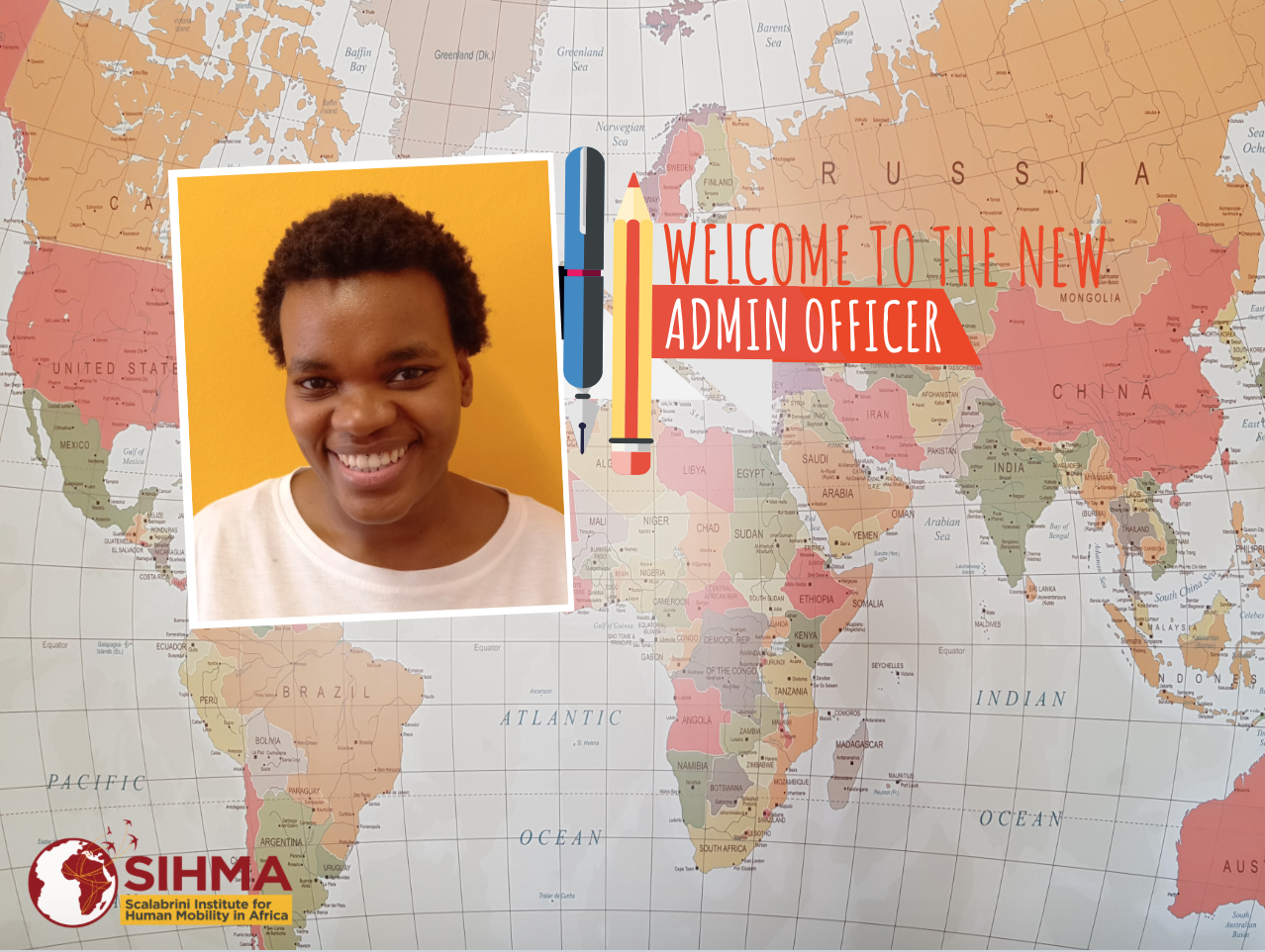 Welcome on board to our new Admin Officer
The SIHMA team is very pleased to welcome a new member from January 2022. Samantha Coetzee is the new admin officer of the Cape Town office. She will work alongside the director, Fr Filippo Ferraro, our junior researcher Muluh Cletus, our office and communication assistant, Deborah and our interns Marzia and Àngela and will collaborate with the SIHMA team in Johannersburg.
We wish her a new start to the year, with this new experience and position, and hope that she can continue to cultivate her passion in human rights advocacy and in particular with a focus on migrants, refugees and their integration. Welcome on board Samantha and our best wishes for this coming year at SIHMA.
Samantha was born and raised in South Africa. She's currently in the last semester of her Law degree at the University of South Africa and hopes to specialize in International Human Rights Law and Advocacy within the next three years. Before working at SIHMA she was volunteering at the Scalabrini Centre of Cape Town (SCCT). She started with the Women's Platform (WP), which assists migrant women by teaching them integration skills and how to be self-sufficient through facilitating connections as well as sharing knowledge and resources in a variety of bi-weekly peer-led training sessions. She also facilitated the 10-week WP Conversation Club which assists newcomers with basic English skills before starting their WP journeys. She then moved to the Advocacy and Paralegal services team within SCCT. This team provides legal advice and services and advocate for legislative and policy reform in order to strengthen the rights and integration of migrants in South Africa. She still volunteers with the Advocacy team on a part-time basis. In her free time, she also volunteers at the local soup kitchen for the homeless. She hopes her time at SIHMA will give her a holistic perspective on the plight of migrants in Africa, which she hopes to use to make a difference in the lives of migrants on the move.
Read more about our team: https://sihma.org.za/our-team
---
Categories:
---
Tags: