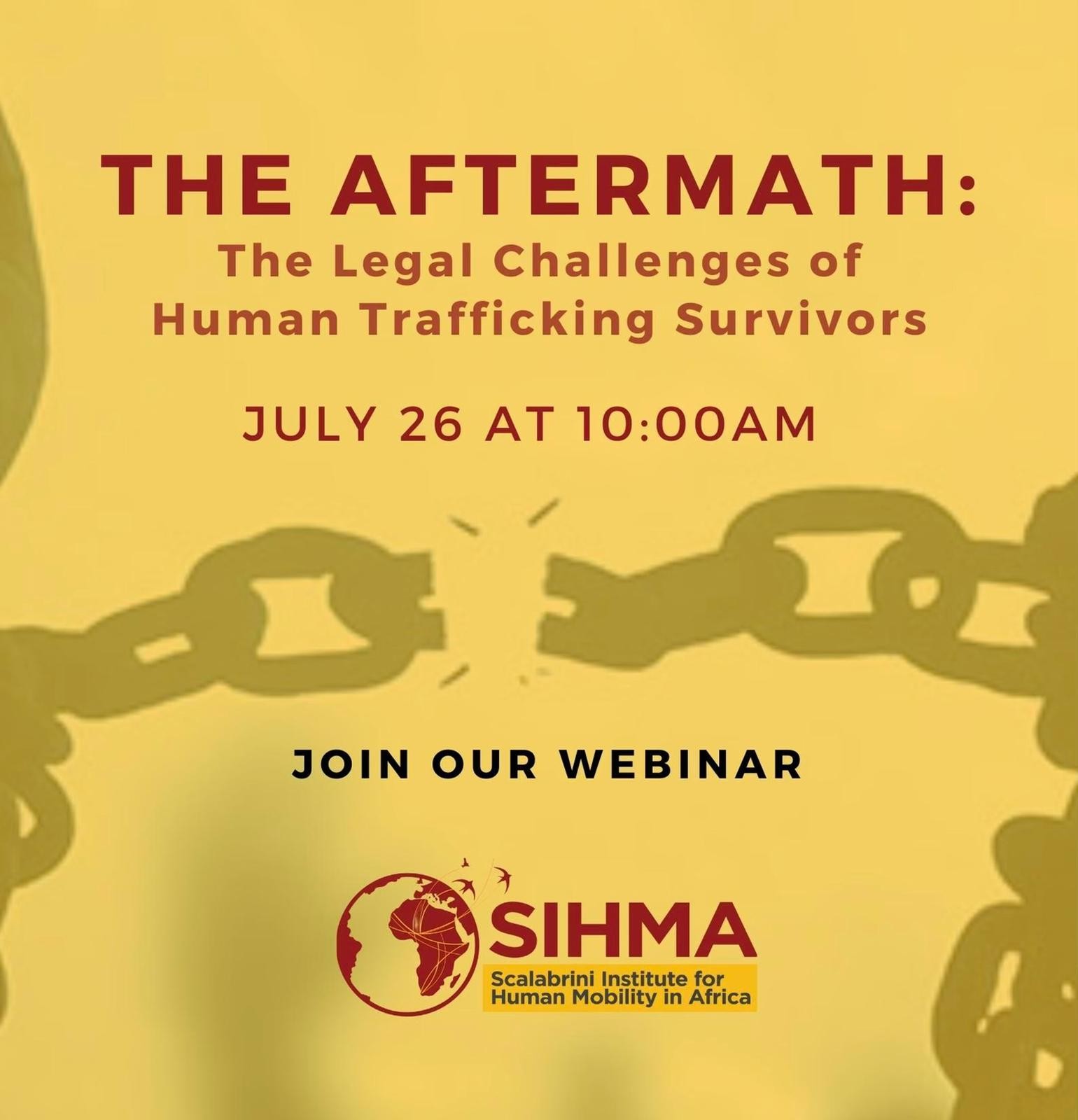 THE AFTERMATH: THE LEGAL CHALLENGES OF HUMAN TRAFFICKING SURVIVORS
Event start: 10 AM 2022-07-26 Event start: 12 PM 2022-07-26
Location:
Zoom
The Johannesburg Legal Office of Scalabrini Institute for Human Mobility in Africa cordially invites all counter-human trafficking stakeholders, non-profit organizations, government departments and academics to a webinar on "The Legal Challenges of Human Trafficking Survivors".
The webinar will consist of a panel of speakers who are very close to human trafficking or work in counter-human trafficking. Our panel speakers will consist of Ms Nokwazi Memela, a counter-human trafficking activist who also survived human trafficking herself, will share her experience on what legal challenges she has faced after rescue, Ms Emma van der Walt from Brave to Love, Ms Adelle Phillips from the Department of Social Development and Advocate Maria Phalane from the National Prosecuting Authority.
Some topics and expectations of the webinar:
Survivors of human trafficking still have to go through the difficult process of healing from trauma, undergoing lengthy assessments and healing and interviews. However, there are many legal challenges that survivors face after being rescued.

The panelists will go discuss and expose the legal challenges that survivors face. The webinar will shine a light on these challenges that keep survivors restricted from being truly free and fully finding themselves after rescue.
As SIHMA, we hope to conclude the webinar with attendees and the panel coming up with solutions on how counter-human trafficking role players can fix these legal challenges and hopefully make pledges to consider these challenges and change their work approach to a victim-centered approach.
To join us, please click here. We look forward to hosting you!
---
Categories:
---
Tags: