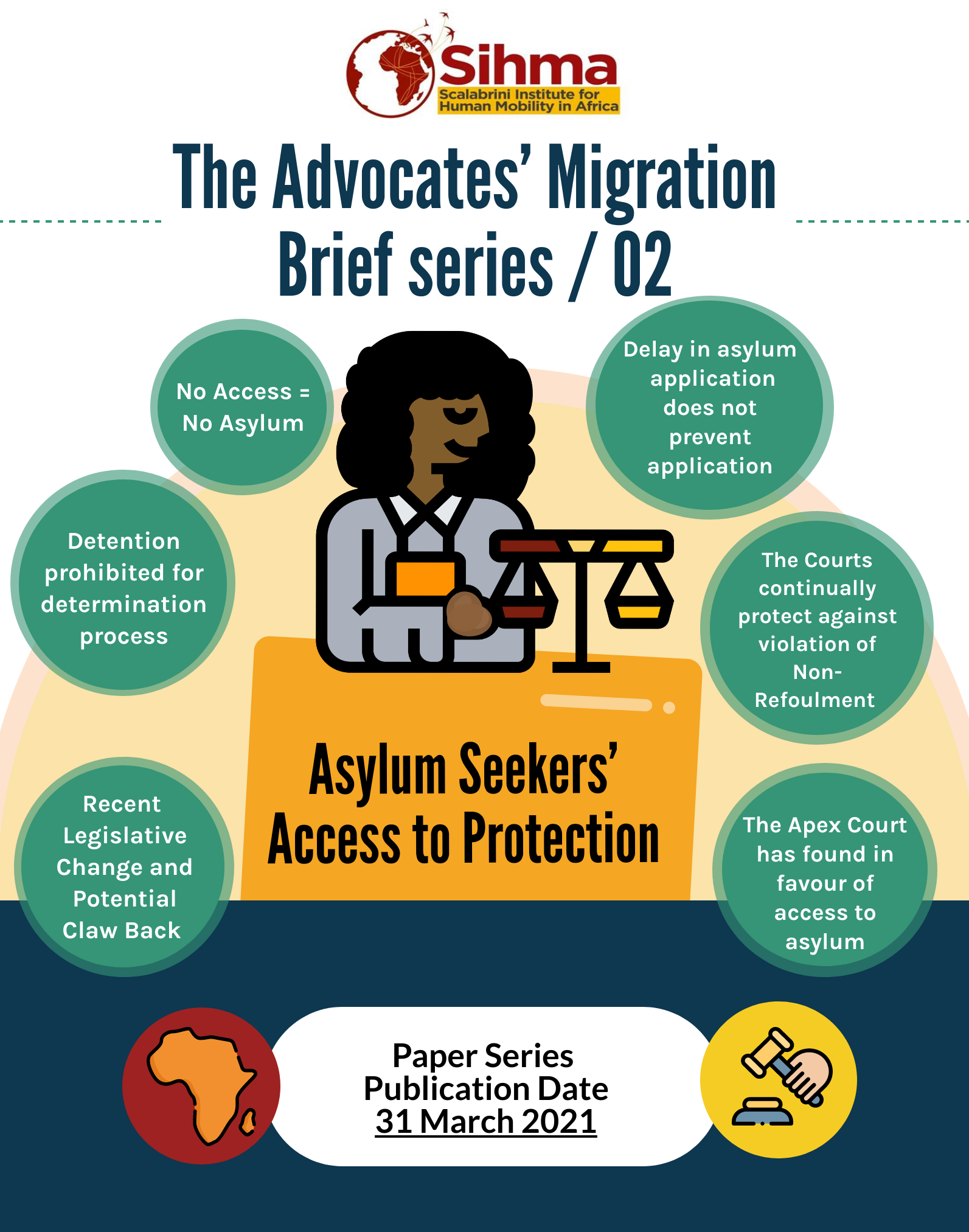 The advocates' migration brief - accessing Asylum
Whenever someone flees their country due to persecution on account of race, religion, nationality, membership of a particular social group or political opinion or flees due to war, violence or events seriously disturbing to public order they should be able to apply for refugee status in the country they flee to. Someone applying for refugee status is an asylum seeker. Regrettably at some stages in South Africa's recent history there have been and to a lesser extent still are barriers to accessing the asylum system. The South African Courts have repeatedly made findings enabling improved access to asylum. In an interesting and thought-provoking article in the second instalment of the Advocates' Migration Brief, Advocate Irene de Vos addresses Asylum Seekers Access to Protection and the developments in South Africa through the courts and legislative change. See below Abstract:
'The reality of asylum seekers' journeys is that they are forced to risk their lives to save their lives [1]. Asylum seekers face increasingly sophisticated barriers to access [1]. They undertake risky voyages. Almost by definition, asylum seekers are not in a strong position to access their rights under the refugee regime. This article considers the jurisprudential attempts to increase access to the protections on offer at the end of that journey. At every opportunity, our courts have increased access to those opportunities. Without fail, our courts have shown a commitment to removing blockages and improving access to the refugee system. When Home Affairs contended that asylum seekers ought to be detained pending their asylum claim, the courts rejected that approach as it limits access to the protections afforded under the refugee regime. When Home Affairs refused an asylum seeker an opportunity to apply for asylum because the asylum seeker delayed the application, the courts rejected the premise that a delay in seeking asylum closes the door for an asylum seeker. When Home Affairs sought to limit the physical places where asylum seekers could apply for asylum, the courts mandated they be re-opened. The article sets out how this jurisprudence has built on each previous case, creating the scaffolding necessary to support those in the precarious position of having to apply for asylum. Lastly, despite the persistent and robust message sent by the judiciary, this article considers the potential claw-back effect on these developments by the amendments to the Refugees Act that came into force on 1 January 2020 [2]'. [3]

INTEREST IN WRITING SOMETHING FOR SIHMA?
If you are interested in contributing to the SIHMA Blog on the Move please contact us at: https://www.sihma.org.za/contact or if you are an advocate seeking to contribute to the Advocates' Migration Brief Series please contact us at: https://www.sihma.org.za/contact or if you are interested writing an article to be reviewed and published in the African Human Mobility Review, please follow this link on making a submission: https://www.sihma.org.za/submit-an-article
James C Hathaway "The Global Cop-Out on Refugees" International Journal of Refugee Law, 2018, Vol 30, No 4, 591–604 p 592
Refugees Amendment Act 33 of 2008, Act 12 of 2011 and Act 11 of 2017.
The Advocates' Migration Brief Series - Asylum Seekers Access to Protection and the developments in South Africa - https://sihma.org.za/advocates-migration-brief/asylum-seekers-access-to-protection-developments-in-south-africa
---
Categories:
---
Tags: