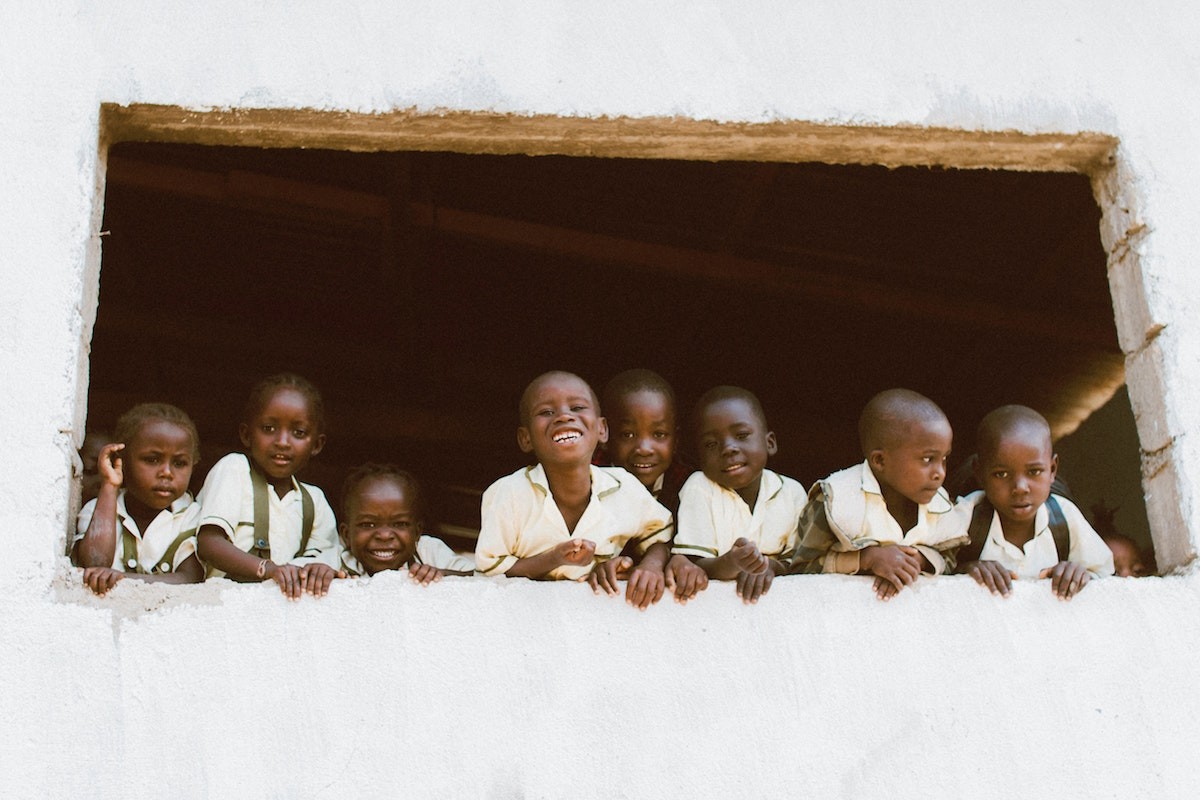 Statelessness of Migrant Children in South Africa and the Impact and Opportunity for Social Workers
Statelessness is an increasing phenomenon around the world and particularly on the African continent. At SIMHA, we are active in promoting research and awareness on statelessness in South Africa and beyond. In our latest edition of the African Human Mobility Review Journal, in a joint effort with the University of Western Cape, SIHMA published Ajwang Warria's research paper titled "Stateless Transnational Migrant Children in South Africa: Implications and Opportunities for Social Work"1. This is the first time that research has been conducted on the role of social workers in helping stateless children and in reducing childhood statelessness in South Africa.
According to the 1954 Convention relating to the Status of Stateless Persons, a stateless person is defined as an individual "who is not considered as a national by any state under the operation of its law"2. This is the UNHCR working definition3. As Ajwang' Warria points out in her paper, this definition implies that stateless persons don't have a citizenship and a nation to call their own. They thus lack both legal rights and a place of belonging.
The 2020 World Statelessness Report by the Institute on Statelessness and Inclusion (ISI) estimates that 15 million persons are to be considered stateless worldwide 4. However, this data is not exact as statistics on statelessness are often not gathered and reported by countries. Ajwang' Warria's paper underlines that "[t]hough South Africa is considered to have a significant number of stateless persons, the figures are unknown because they are simply not counted". This renders stateless people invisible and increases the risk of marginalization and discrimination without access to recognition and protection. Moreover South Africa is not a signatory of the 1954 Convention relating to the Status of Stateless Persons and the 1961 Convention of the Reduction of Statelessness, therefore doesn't have a clear legal definition of who is to be considered stateless.
Despite precise data and definition, it is fair to say that childhood statelessness is an increasing issue in South Africa. A considerable number of migrant children in South Africa are stateless or at risk of statelessness. However, there is a lack of attention and information creating a gap in research, social services and policy.
Childhood statelessness has a number of pathways. Among these we find: a lack of birth registration, the perpetuation of statelessness from a generation to the next when the children are born of stateless parents, undocumented children not knowing their nationality, and unfair laws preventing children from access to a nationality. For instance, according to the South African Births and Deaths Registrations Act (BDRA), a child must be registered within 30 days of the child's birth5 and yet the migrant parent/s of a newborn child must provide identity documentation in order to register the birth of their child and encounter challenges when they do not have the required documentation. As a consequence, children who are born from undocumented parents often "inherit their parents' immigration status which results in them being referred to as 'irregular migrants' despite being born in South Africa" (Warria, p.15). This shows that statelessness not only affects children on the move – who might have lost their document or be separated from their family – but also newly born children in South Africa. You can, not only become stateless, but you can be born stateless.
Statelessness doesn't only impact adults and their right to vote and to participate in the political life of the nation. Statelessness puts children at risk of labor exploitation and child trafficking as they are legally invisible and have no legal proof of age. They have limited rights and protection (e.g. access to education, to health care etc.). Statelessness also means a lack of belonging to a nation, which is often crucial for children's sense of belonging to a community and a place. This has detrimental consequences on children's mental and social well-being. To help reducing statelessness worldwide, SIHMA supports the UNHCR I Belong campaign to end statelessness by 20246.
The current Covid-19 pandemic has exacerbated the vulnerability of stateless persons. For instance, due to travel restrictions, pregnant female migrants are put in situation where they have to give birth outside their countries of nationality thus denying their children of nationality. The fear of their child becoming stateless also drives mothers to move back to their country of nationality despite health risks, putting their lives and the lives of their children in danger. SIHMA, along 84 civil society actors, is supporting a call for states, donors and other stakeholders to include the protection of the rights of stateless persons in responses to the global Covid-19 pandemic7.
South Africa is not among the 20 African Countries that are party to both the 1954 and 1961 Statelessness Conventions (Angola, Benin, Burkina Faso, Chad, Côte d'Ivoire , Eswatini, The Gambia, Guinea, Guinea Bissau, Lesotho, Liberia, Libya, Mali, Mozambique, Niger Nigeria, Rwanda, Senegal, Sierra Leone and Tunisia) nor is one of the six other African States which are party to one of the conventions (Algeria, Botswana, Malawi, Uganda, Zambia, Zimbabwe are party to the 1954 Convention)8. In the South African Citizenship Act 88 of 1995 there are progressive provisions to assist stateless children or children at risk of statelessness, to be issued South African citizenship in the absence of any other nationality or upon reaching majority (Section 2(2) and 4(3) respectively). Yet these provisions have not been implemented due to the absence of regulations on the application of the provisions. At the end of August 2020 SIHMA joined the Scalabrini Centre of Cape Town and others in writing to the South African Department of Home Affairs to amend draft regulations and to pass further regulations to support stateless children and help bring an end to Statelessness in South Africa 9-10. SIHMA would also urge South Africa and all African Countries yet to do so, to accede to the Statelessness Conventions and give people on the move, including children, a sense of belonging.
Ajwang' Warria's paper brings a central perspective in the efforts to end statelessness in South Africa. She identifies one of the key factors to reduce statelessness and support stateless persons, especially children, which is the role of social work intervention. As social workers are in contact with vulnerable persons, they need to be informed of the reality of statelessness and how they can intervene. Their work on human right protection should include stateless adults and children. Social work interventions are crucial to ensure the well-being of children, by listening to them and responding to their needs. Social workers have also, through this work, the power to create awareness and social change to end statelessness in the long run.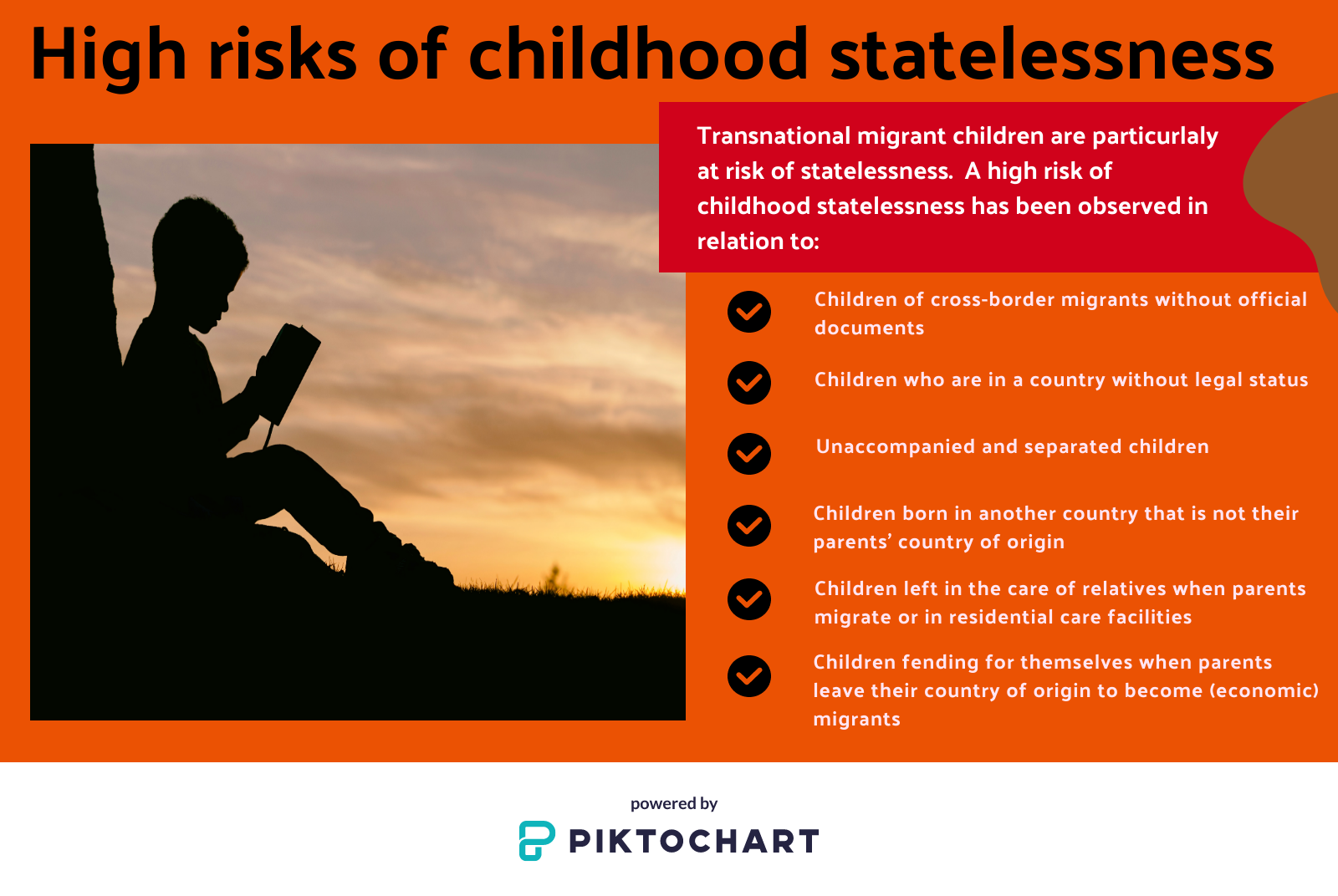 James Chapman and Nolwenn Marconnet
SIHMA SIHMA
Project Manager Research and Communication Intern
Resources:
Photo by Adrianna Van Groningen on Unsplash
---
Categories:
---
Tags: