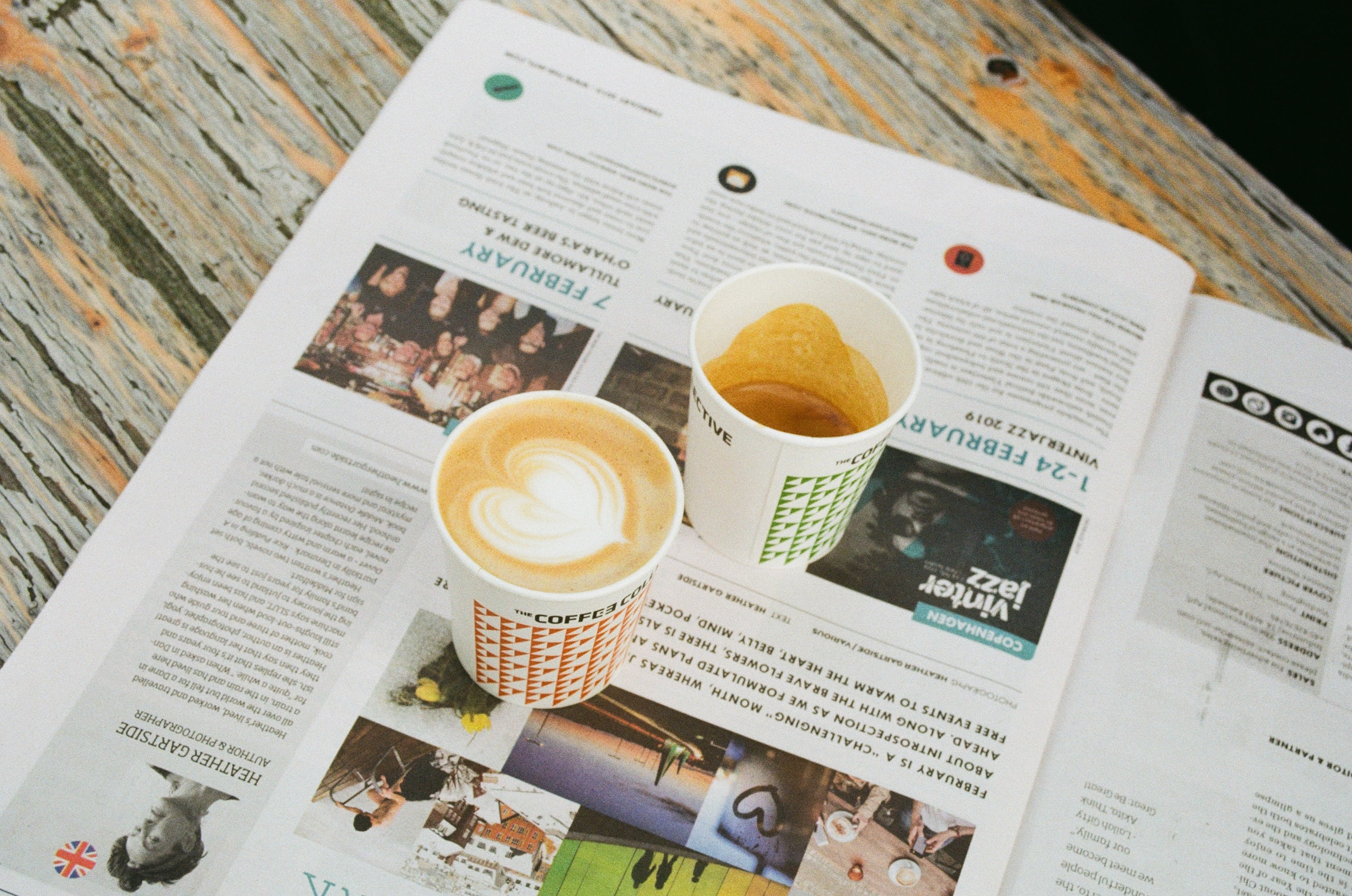 Press Review September 2022
Photo by Alla Hetman on Unsplash
NATIONAL:
South Africa Extends Zimbabwe Special Permits by Six Months
02/09/2022
South Africa has granted a six-month extension for special permits, lasting until June of 2023. However, South Africa intends to end most special permits for foreigners in order to manage an increase of economic migrants. There has been an influx of migrants due to people seeking better economic opportunities, but this has led to resentment amongst locals due to the increased competition for jobs, health care and housing.
https://www.bloomberg.com/news/articles/2022-09-02/south-africa-extends-zimbabwe-special-permits-by-six-months
Motsoaledi tells SAPS to carry out 'spot-checks' on foreigners
21/09/2022
Home Affairs Minister, Aaron Motsoaledi, is now encouraging the police of South Africa to perform 'spot checks' on foreigners. This means cops would have the authority to make migrants to produce paperwork proving that they are allowed to stay in the country. If they don't have the appropriate paperwork, there is the possibility of getting arrested. Some support this notion while others are calling Motsoaledi 'xenophobic'.
https://www.thesouthafrican.com/news/breaking-aaron-motsoaledi-spot-checks-foreigners-immigration-status-wednesday-21-september/
South Africa: Zimbabweans Trying to Leave SA Not Being Turned Back - Home Affairs Explains
19/09/2022
There has been many confused Zimbabwean migrants trying to leave South Africa that have been taking unofficial and dangerous routes due to a lack of proper documentation. The migrants believe that, because they are returning to their own country, documentation is unnecessary. However, the Department of Home Affairs has explained that while South Africa will not refuse anyone from returning home, they cannot allow people to cross the border back and forth without it being recorded.
https://allafrica.com/stories/202209190422.html
REGIONAL:
In The Face of Climate Change, Migration offers an Adaptation Strategy in Africa
05/09/2022
Due to the effects of climate change, such as droughts, desertification, deforestation, water scarcity, rising sea levels, and coastal erosion, migration related to these issues has increased in occurrence as well as severity over the last few decades. To discuss regional climate change solutions, the Africa Climate Week was held from the 29th of August to the 2nd of September. These solutions are intended to help people staying, people on the move, or people to move.
https://reliefweb.int/report/world/face-climate-change-migration-offers-adaptation-strategy-africa
News: Missing, separated, dead migrants: New ICRC report rings alarm on more than 25,000 minors missing across Africa
06/09/2022
At the AU Headquarters in Addis Abeba, there was a joint ICRC-AU meeting about the missing, separated and dead migrants across Africa. It was calculated that 25,000 of these missing migrants are minors, but because these are only the recorded cases, there are likely many more missing as well. The AU has had success in locating more than 4,000 missing persons and the organization intends to continue working hard to connect separated families by staying connected to missing persons' loved ones.
https://addisstandard.com/news-missing-separated-dead-migrants-new-icrc-report-rings-alarm-on-more-than-25000-minors-missing-across-africa/
UN renews ship inspections off Libya for smuggled migrants
29/09/2022
To end human trafficking and smuggling operations in the Mediterranean Sea, the U.N. Security Council has unanimously voted to continue the inspection of vessels off the coast of Libya for another year. The U.N. Refugee Office and the International Organization for Migration (IOM) have estimated that 1,751 refugees and migrants either lost their lives or went missing in the Mediterranean over the last year. The EU estimated that 52,537 migrants and refugees were either rescued or intercepted and returned to Libya.
https://apnews.com/article/middle-east-africa-libya-migration-4c3126beec74de6b4f5abd263a57fbe8
International:
Record number of migrants crossed English Channel in August
01/09/2022
The number of migrants crossing the Channel into the UK was at an all-time high in August of 2022. According to data collected by the Ministry of Defence show, more than 25,000 people have made the crossing in 2022 so far. Due to the number of migrants increasing substantially over the last few months, Home Secretary Priti Patel made a deal with the Albanian government to create more policing of this migration.
https://www.thenationalnews.com/world/uk-news/2022/09/01/record-number-of-migrants-crossed-english-channel-in-august/
GREECE BLOCKED OVER 150,000 MIGRANTS THIS YEAR: MINISTER
(04/09/2022)
According to the Greek Migration Minister, Notis Mitarachi, the Greek border guard has stopped over 154,000 migrants from entering Greece this year and has stopped 50,000 in the month of August alone. One of Greece's conservative government's top priorities is to control immigration into the country. Greece has been accused of illegal pushbacks when dealing with migrants coming from Turkey, as the country is often the first stop for many migrants from Africa and the Middle East on their journey to Europe.
https://ewn.co.za/2022/09/04/greece-blocked-over-150-000-migrants-this-year-minister
https://www.infomigrants.net/en/post/43075/greece-blocked-over-150000-irregular-migrants-this-year-mitarachi
50 million people stuck in 'modern slavery' – UN
12/09/2022
According to the UN, fifty million people around the world are trapped in forced labor or marriage, this number having dramatically increased in the last few years. Due to the Covid-19 pandemic coupled with the effects of climate change and armed conflicts, the worsened conditions have increased by 10 million between 2016 and 2021, despite the United Nations goal to eradicate all forms of modern slavery by 2030. Women and children are the most vulnerable, as well as migrant workers compared to non-migrant workers.
https://www.monitor.co.ug/uganda/news/world/50-million-people-stuck-in-modern-slavery-un-3945670
Immigration: summer ends with 11.6% fewer irregular entries into Spain
19/09/2022
According to data provided by the Spanish Ministry of the Interior, there has been a reduction by 11.6% of irregular entries into Spanish territory from the 1st of January to the 15th of September of 2022 compared to the same time of the previous year. 2022 was marked by the the tragedy that occurred in June between Melilla and Nador, when at least 23 people died due to a massive assault on the fence. This event initiated a meeting between Morocco, Spain, and the European Union to discuss what they can do to solve the issues surrounding illegal immigration.
https://atalayar.com/en/content/immigration-summer-ends-116-fewer-irregular-entries-spain
'Left on the streets': migrants in Italy face fresh hostility as election looms
20/09/2022
Migration into France has become increasingly difficult due to tightened border control since 2015, leaving many migrants in Italy attempting to cross the border homeless and in very harsh conditions. Migrants arriving in Ventimiglia have been left homeless due to a council elected in 2019 deciding to close the city's only shelter. There is also little to no sources of food and healthcare assistance for these migrants, and the more they have tried to enter France, the more they have been killed in increasingly aggressive ways.
https://www.theguardian.com/world/2022/sep/20/all-we-want-is-to-be-able-to-live-migrants-left-destitute-in-italian-border-town
---
Categories:
---
Tags: