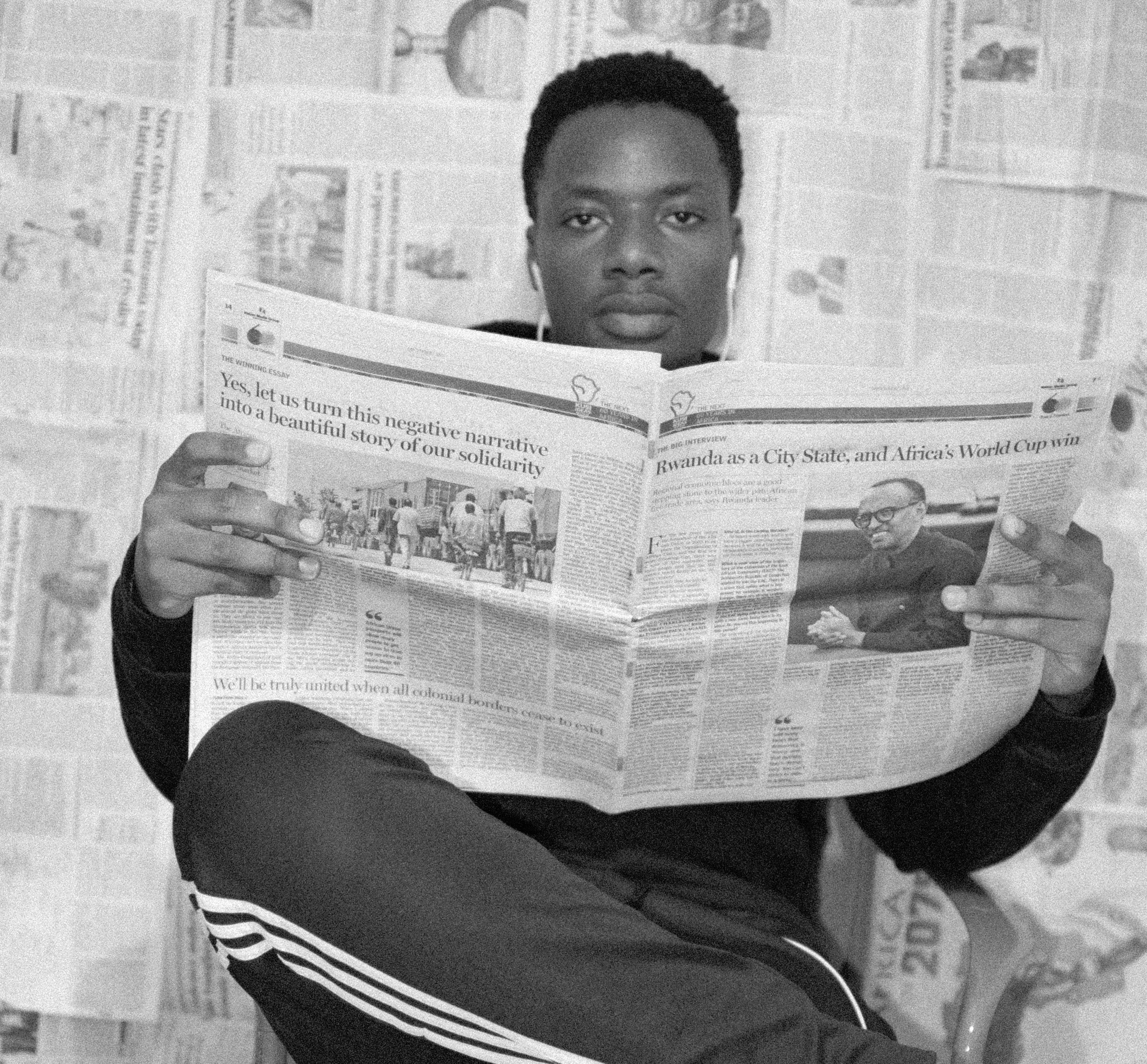 Press Review November 2022
National:
Kenyans' visa-free stay in S. Africa comes with costs if one overstays
The East African, 10 November 2022
The presidents of South Africa and Kenya resolved a long-standing visa dispute which will now allow Kenyans to visit South Africa visa-free for up to 90 days in a calendar year. South Africans already get free visas on arrival in Kenya, while Kenyans were charged and required to provide proof of sufficient funds and return flight tickets. The new agreement is set to take effect on Jan. 1.
Read the full article here: https://www.theeastafrican.co.ke/tea/news/east-africa/what-visa-free-stay-in-s-africa-means-for-kenyans-4015310.
https://www.africanews.com/2022/11/09/kenya-south-africa-improve-bilateral-ties-on-migration-trade/.
https://www.iol.co.za/news/africa/as-of-1-january-kenya-ordinary-passport-holders-will-be-allowed-to-enter-south-africa-visa-free-for-up-to-90-days-5753baf6-1044-4ddc-b324-58c2dd1da3a1
Zimbabwe exemption permit case set down for April 2023
TimesLIVE, 28 November 2022
The Helen Suzman Foundation's (HSF) challenge of home affairs minister Aaron Motsoaledi's decision to terminate the Zimbabwe exemption permit (ZEP), which was set down for Monday, will now be heard in April. The ZEP is due to expire on June 30. The HSF wants the high court in Pretoria to declare the decision by Motsoaledi to terminate the ZEP — and his limited extension to the permit — unlawful, unconstitutional and invalid.
Read the full article here: https://www.timeslive.co.za/news/south-africa/2022-11-28-zimbabwe-exemption-permit-case-set-down-for-april-2023/
Lesotho PM to meet President Cyril Ramaphosa in Pretoria
News24, 30 November 2022
Between the 23 and 30th of November, more than 400 Basotho nationals were deported from Newcastle in KwaZulu-Natal. In a statement, Lesotho accused SA of violating bilateral agreements between the two countries. Lesotho's prime minister, Sam Matekane, has cut all planned engagements back home to meet his South African counterpart Cyril Ramaphosa. The main aim of the visit to SA was initially a courtesy call since Matekane was new in office and SA played a big role in the Lesotho political crisis mediation at the behest of SADC. But with new developments such as the deportation of the Basotho from Newcastle, that too will likely be discussed.
Read the full article here: https://www.news24.com/news24/africa/news/lesotho-pm-to-meet-president-cyril-ramaphosa-in-pretoria-20221130
Regional:
Nowhere But Back: migrants in Libya compelled to accept 'voluntary' return
OHCHR, 02 November 2022
Since 2015, more than 60,000 migrants in Libya have been repatriated to different countries of origin across Africa and Asia through assisted return programmes, including at least 3,300 Gambians. A new report of the UN Human Rights Office, Nowhere but back: Assisted return, reintegration and the human rights protection of migrants in Libya, analyses the human rights protection gaps in the context of assisted returns from Libya.
Read the full article here: https://www.ohchr.org/en/stories/2022/11/nowhere-back-migrants-libya-compelled-accept-voluntary-return
Humanitarian needs mount as almost 60,000 refugees from Somalia arrive in Dadaab camp due to impact of climate change, warns IRC
Reliefweb, 08 November 2022
Relief groups in Kenya's Dadaab refugee camp are becoming increasingly strained as over 55,000 refugees from Somalia fleeing drought and conflict have arrived in the last two months. The International Rescue Committee (IRC) provides vital support to refugees and Kenyan host communities struggling to recover from violence and natural disaster. IRC has been delivering health care in and around Dadaab for most of the camp's 30-year existence. IRC's current programs are focused in the Hagadera camp, where teams provide comprehensive health care to refugees and host communities, including basic and specialised care.
Read the full article here: https://reliefweb.int/report/kenya/humanitarian-needs-mount-almost-60000-refugees-somalia-arrive-dadaab-camp-due-impact-climate-change-warns-irc
UN warns of worsening conflict and displacement in Sahel without immediate climate action
UNHCR Africa, 16 November 2022
UN Special Coordinator for Development in the Sahel Abdoulaye Mar Dieye stated that the climate crisis in Sahel, in combination with increasing instability, and the low level of investments in development to create a disempowering mix that is heavily taxing Sahelian communities will result in the added risk of jeopardizing the attainment of the Sustainable Development Goals
Read the full article here: https://www.unhcr.org/news/press/2022/11/63748b3b4/un-warns-worsening-conflict-displacement-sahel-immediate-climate-action.html
Men survive 11 days on rudder of ship travelling from Nigeria to Canary Islands
The Gaurdian, 28 November 2022
The Maltese-flagged Alithini II arrived in Las Palmas in Gran Canaria on Monday afternoon after an 11-day voyage from Lagos in Nigeria, according to Marine Traffic, a ship-tracking website. Three men were taken into the port and attended to by health services for dehydration and hypothermia, the coastguard said on Twitter.
Read the full article here: https://www.theguardian.com/world/2022/nov/28/migrants-travel-from-nigeria-to-canary-islands-balanced-on-ships-rudder
International:
After declining early in the COVID-19 outbreak, immigrant naturalizations in the U.S. are rising again
Pew Research Center, 01 December 2022
More than 900,000 immigrants became U.S. citizens during the 2022 fiscal year, according to a Pew Research Center estimate based on government data released for the first three quarters of the year. That annual total would be the third-highest on record and the most in any fiscal year since 2008, when more than a million people were naturalized.
Read the full article here: https://www.pewresearch.org/fact-tank/2022/12/01/after-declining-early-in-the-covid-19-outbreak-immigrant-naturalizations-in-the-u-s-are-rising-again/
Migrant charity ship spurned by Italy heads to France
Reuters, 08 November 2022
migrant rescue ship with more than 200 people on board headed to France on Tuesday after Italy refused it permission to dock as its new right-wing Prime Minister Giorgia Meloni attempts to crack down on migration across the Mediterranean. Humanitarian groups say Italy's policies are likely to mean more migrant deaths, while Rome says if there are fewer charity boats to pick up those leaving the shores of Africa, there are likely to be fewer crossings and therefore fewer deaths. After a sharp drop in naturalizations in the early stages of the coronavirus pandemic, immigrants in the United States are becoming citizens in numbers not seen for more than a decade.
Read the full article here: https://www.reuters.com/world/europe/italy-lets-migrants-german-boat-other-ships-waiting-2022-11-08/
France to deport 44 migrants after row with Italy
Deutsche Welle (DW), 15 November 2022
France said it would deport 44 migrants who disembarked in the country on 11 November 2022, after Italy refused to let them dock at one of its ports. The migrants came into the country on board an NGO rescue ship after Italy refused to allow all them into one of its ports. French authorities say 44 of over 200 on board do not qualify for asylum status. France, which had never before taken in a migrant rescue ship from the Mediterranean, strongly criticized Italy. It accused the neighboring country of violating international maritime law, which stipulates that rescue ships should dock at the nearest port.
Read the full article here: https://www.dw.com/en/france-to-deport-44-migrants-after-row-with-italy/a-63770652
Focus on capacity building at WHO's Global School on Refugee and Migrant Health in Dhaka
World Health Organisation, 28 November 2022
In 2022, over 7.1 million Bangladeshis were displaced by climate change, and that number that could possibly reach 13.3 million by 2050. Over five days 28 November – 2 December, policymakers, UN partner agencies, academia, members of civil society, and stakeholders at the Global School will exchange knowledge and experiences to address key elements of capacity-building. The e-learning hybrid event hosted by the Ministry of Health Bangladesh was web-streamed globally.
https://www.who.int/news/item/28-11-2022-focus-on-capacity-building-at-who-s-global-school-on-refugee-and-migrant-health-in-dhaka
Photo by Ian Maina on Unsplash
---
Categories:
---
Tags: