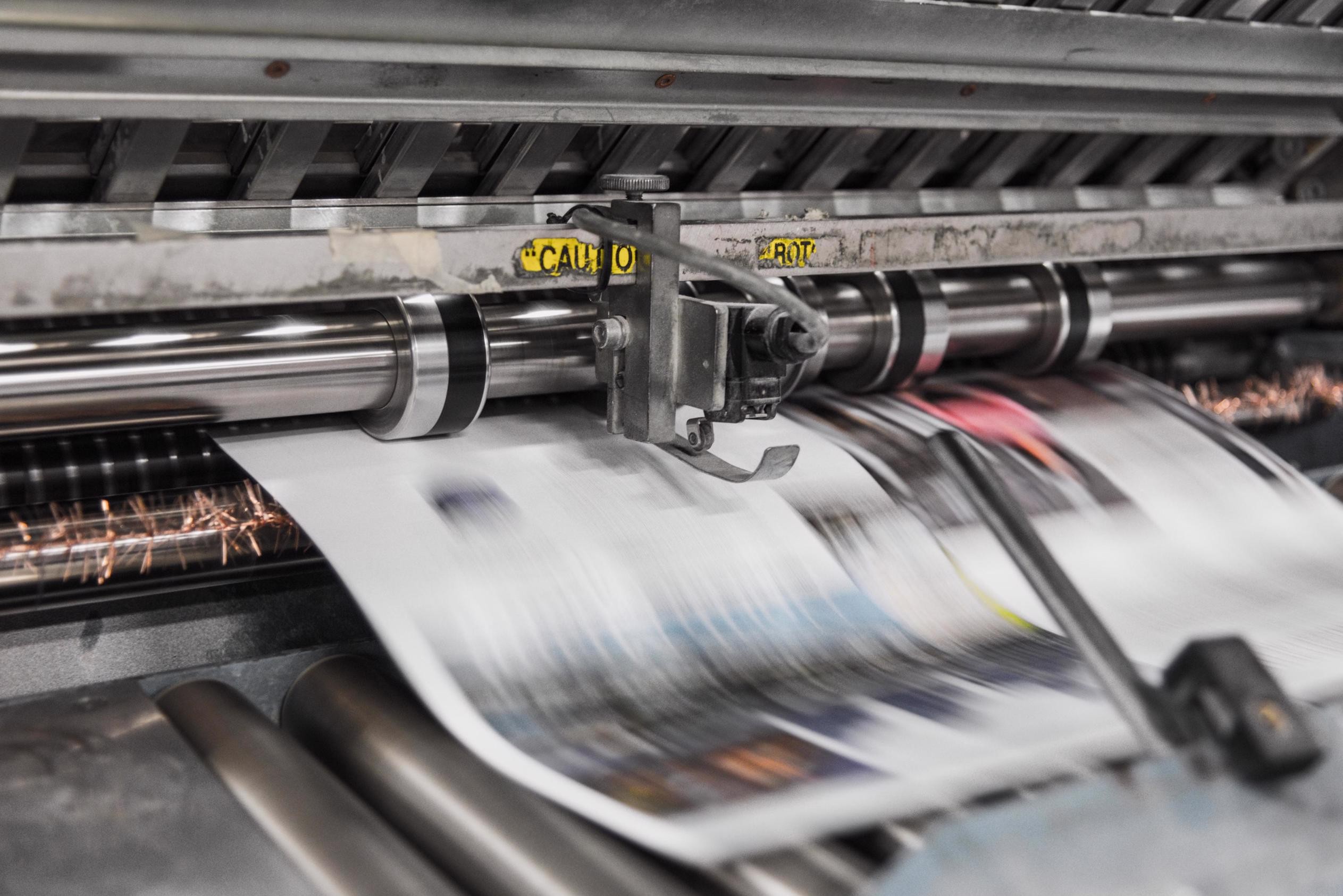 Press Review May 2020
National Coverage
How South Africa is denying refugees their rights: what needs to change
The Conversation.com - May 12th 2020
South Africa hosted about 273,488 refugees and asylum seekers, of whom 84% come from sub-Saharan Africa, in 2018 - the latest period for which figures are available… The policy and law applying to refugees and asylum seekers in South Africa is largely progressive, [but] refugees in South Africa… face many challenges in accessing their rights to social protections such as legal documents, social grants and security of stay. The government's progressive ideas are seldom reflected by the officials entrusted with implementing them. Officials, particularly in the departments of social development, education, home affairs and the police stand accused of bias, prejudice and unprofessionalism.
Full report: https://theconversation.com/how-south-africa-is-denying-refugees-their-rights-what-needs-to-change-135692
UN in South Africa launches R2.5bn emergency appeal in response to COVID-19
Iol.co.za - May 1st 2020
The United Nations in South Africa has launched a $136 million (R2.5 billion) emergency appeal to assist up to 10 million people in vulnerable communities facing various risks caused by the Covid-19 pandemic in the areas of health, water and sanitation, food security and gender-based violence, among others… "We are particularly grateful for the focus on [the needs of vulnerable communities including] refugees and migrants," said Health Minister Dr Zweli Mkhize... who spoke at the launch.
Full report: https://www.iol.co.za/news/politics/un-in-south-africa-launches-r25bn-emergency-appeal-in-response-to-covid-19-47442120
South Africa: End Bias in COVID-19 Food Aid
HRW.org - May 20th 2020
The South African government's Covid-19 aid programs, including food parcels, have overlooked refugees and asylum seekers. They include many lesbian, gay, bisexual, and transgender (LGBT) people who fled to South Africa to escape persecution.
Full report: https://www.hrw.org/news/2020/05/20/south-africa-end-bias-covid-19-food-aid
Regional Coverage
Coronavirus border closures strand tens of thousands of people across Africa
Theguardian.com - May 5th 2020
Tens of thousands of migrants are trapped in dangerous conditions at frontiers, mines, ports and in transit camps across Africa after states shut their borders in an attempt to stem the spread of Covid-19.
Full report: https://www.theguardian.com/world/2020/may/05/coronavirus-border-closures-strand-tens-of-thousands-of-people-across-africa
'Revenge': Murdered Libyan smuggler's family kills 30 migrants
Aljazeera.com - May 29th 2020
The family of a Libyan smuggler killed by migrants has killed 30 migrants in a revenge attack, Libya's United Nations-recognised government said.
Full report: https://www.aljazeera.com/news/2020/05/murdered-libyan-smuggler-family-kills-30-migrants-200529061841068.html
also see IOM.int - May 29th 2020
https://www.iom.int/news/iom-deplores-killing-30-trafficked-migrants-libya
Libyan coastguard returns 211 aslyum seekers to Tripoli
AA.com - May 29th 2020
At least 211 asylum seekers who were en route to Europe were returned by Libya's coastguard to Tripoli, the International Organization for Migration (IOM) said Thursday.
Full report: https://www.aa.com.tr/en/middle-east/libyan-coastguard-returns-211-asylum-seekers-to-tripoli/1857114
Flood Victims in Burundi Receive Assistance from IOM amid COVID-19 Pandemic
IOM.int - May 29th 2020
Over 2,100 victims of severe flooding and mudslides in Burundi are receiving help from IOM, the International Organization for Migration (IOM). Weeks of torrential rain have hit Burundi affecting 45,000 people and sweeping away thousands of homes and businesses, leaving 18,000 people newly displaced… There are concerns the new displacement sites could increase their risk of contracting COVID-19, due to their overcrowded and unsanitary conditions.
Full report: https://www.iom.int/news/flood-victims-burundi-receive-assistance-iom-amid-covid-19-pandemic
International Coverage
Asylum Seekers Unjustly Transferred From The U.S. To Guatemala
Theowp.org - May 21st 2020
An agreement between the U.S. and Guatemala allows for non-Guatemalan asylum seekers to be effectively deported to Guatemala without the possibility of lodging asylum claims in the U.S., a report has recently showed. The report was published on May 19th by Human Rights Watch and Refugees International. It shows that the U.S.-Guatemala Asylum Cooperative Agreement (ACA), breaks U.S. law, as Guatemala does not fit the necessary requirements for a "safe third country". As a result, many asylum seekers from El Salvador and Honduras arrive in the U.S. only to be rapidly transferred to Guatemala.
Full report: https://theowp.org/asylum-seekers-unjustly-transferred-from-the-u-s-to-guatemala/
Yemen minister warns of Houthi recruitment of African refugees
Arabnews.com - May 28th 2020
Information Minister Muammar Al-Iryani warned on Wednesday against the escalation of the Houthi militia's recruitment of African refugees and [irregular] immigrants to fight in the war that threatens the security and stability of Yemen and the region. The Minister of Information stated that confessions of Somali refugees who were recruited by the Houthi militia after they were captured by the Yemeni army reveal the way the militia recruits African refugees by threatening and torturing them.
Full report: https://www.arabnews.com/node/1681101/middle-east
Statement on Yemen by Principals of the Inter-Agency Standing Committee
IOM.int - May 28th 2020
In Geneva, the Inter-Agency Standing Committee 'are increasingly alarmed about the situation in Yemen. COVID-19 is spreading rapidly across the country already experiencing the world's largest humanitarian crisis, driven by an unabated conflict. But we are ready to stay and deliver life-saving assistance to those who need it... The situation of vulnerable people like displaced people, more than half of them women and 27 percent of whom are below age 18, migrants and refugees, is particularly concerning as they traditionally face barriers when accessing health care while living in harsh conditions. Most of the 3.6 million displaced live in unsanitary and overcrowded conditions, making both physical distancing and regular handwashing impossible. They are also often blamed for disease outbreaks like COVID-19 and cholera.  Yemen remains the fourth largest internal displacement due to conflict globally.
Full report: https://www.iom.int/news/statement-yemen-principals-inter-agency-standing-committee
Migrants accuse Greece of forced deportations
Dw.com - May 21st 2020
New findings suggest Greek authorities are illegally deporting refugees across the Turkish border. As part of an international research team, Deutsche Welle identified and met some of the victims who were forced back. 
Full report: https://www.dw.com/en/migrants-accuse-greece-of-forced-deportations/a-53520642
IOM, MPI Highlight European Cities Innovating Migrant Inclusion
IOM.int - May 29th 2020
Cities and towns across Europe are facing common challenges managing increasing diversity and addressing the integration of migrants. Yet some jurisdictions in Southern, Central and Eastern Europe have pioneered promising new models for migrant inclusion, according to the study 'European Cities on the Front Line: New and Emerging Governance Models for Migrant Inclusion' …"eye-to-eye" partnerships with civil society and involving migrants in local decision-making processes are some of the ways that… have increased the impact and sustainability of local inclusion strategies.
The Study:
https://admin4all.eu/wp-content/uploads/2020/05/European-Cities-on-the-Front-Line.pdf
The Webinar discussing the main challenges and best practices 28 May 2020:
https://admin4all.eu/events/european-cities-on-the-front-line/
Full report: https://www.iom.int/news/iom-mpi-highlight-european-cities-innovating-migrant-inclusion
---
Categories:
---
Tags: