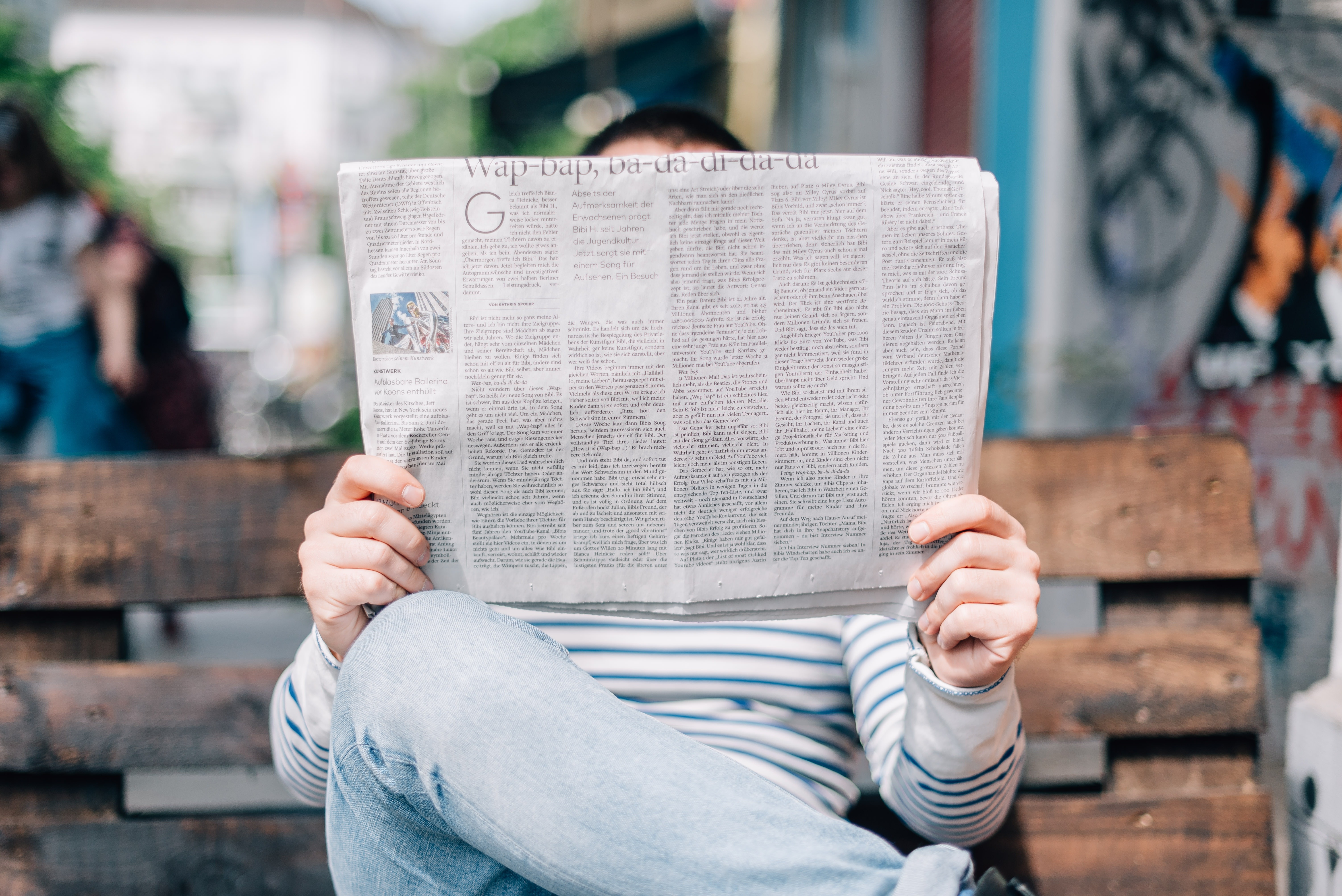 Press Review February 2020
NATIONAL COVERAGE
Home affairs 'not coping' with immigration
City-press.news24.com February 10, 2020
The department of home affairs' processes for undocumented immigrants are inadequate, leaving it unable to determine the number and status of undocumented people in the country.
This is according a follow-up performance audit conducted by the office of the Auditor-General, which presented its findings before Parliament's portfolio committee on home affairs last week.
Full report: https://city-press.news24.com/News/home-affairs-not-coping-with-immigration-20200208?fbclid=IwAR2lORUBj9UBgfC_qCDAIgaGmcIbB0YI7zKhVh9Qyxr2C8kVyTN0VgLVzaE
Xenophobia isn't keeping immigrants out of SA – here are the latest, if contentious, numbers
Businessinsider.co.za February 17, 2020
The size of the South African economy and its relative political stability is attracting increasing numbers of immigrants, who outnumber those emigrating to elsewhere in the world – despite recent outbreaks of violence against foreigners from elsewhere in Africa, and a perception of widespread xenophobia.
In 2005, international migrants comprised 2.8% of South Africa's population. By 2019, this figure had risen to 7.2%.
Full report: https://www.businessinsider.co.za/immigrant-numbers-for-south-africa-are-still-rising-despite-xenophobia-and-violence-2020-2?fbclid=IwAR3ahx6ZIAFDoUTl-AJUSw_AKVdXr4RKk-9A-UcRoPUY2lDG6MIXlFGuW6g
Frozen futures: the uncertain and inhumane fate of Angolan refugees in SA
Dailymaverick.co.za January 6, 2020
Thousands of Angolan refugees – who fled civil war to SA 20 years ago – are facing possible mass deportation next year. They have been granted temporary visas with legal stay until midnight on 31 December 2021. Many of these visas are erroneous, resulting in hundreds of 'frozen' lives.
Full report: https://www.dailymaverick.co.za/article/2020-02-06-frozen-futures-the-uncertain-and-inhumane-fate-of-angolan-refugees-in-sa/?fbclid=IwAR2dEJmVcXLfuP8Ld_tAZSdP1mVLVDrmQAHIoEymUuuXd2nJfNMoOFUF2wI
REGIONAL COVERAGE
Journey from Africa to Yemen Remains World's Busiest Maritime Migration Route
Reliefweb.int February 14, 2020
On average, 11,500 people boarded vessels each month from the Horn of Africa to Yemen in 2019, making it the busiest maritime migration route on earth.
Data collected by the International Organization for Migration's (IOM) Displacement Tracking Matrix (DTM) shows that over 138,000 people crossed the Gulf of Aden to Yemen last year. More than 110,000 migrants and refugees crossed the Mediterranean to Europe during the same period.
This is the second year in a row that the so-called Eastern Route has reported more crossings than the Mediterranean. In 2018, roughly 150,000 people made the journey.
Full report: https://reliefweb.int/report/yemen/journey-africa-yemen-remains-world-s-busiest-maritime-migration-route?utm_medium=social&utm_campaign=shared&utm_source=facebook.com&fbclid=IwAR0_qebw49ev3Jqtaxhps7dgg9chLem0qzIhY_nd3N0fy4tx-W_SQTSiZQ4
More Cameroonian refugees flee to Nigeria, bringing total arrivals close to 60,000 mark
UNHCR.com February 13, 2020
Almost 8,000 Cameroonian refugees have fled to Nigeria's eastern and southern states of Taraba and Cross Rivers over the past fortnight, bringing the total Cameroonian refugee population in the country to nearly 60,000 people. UNHCR, the UN Refugee Agency, expects further arrivals as refugees inform that more people are still in remote border areas and could be on their way trying to reach Nigeria.
This latest influx took place just before Cameroon's general elections last weekend, as people fled ongoing violence between security forces and armed groups. The exodus comes on top of increased internal displacement witnessed in Cameroon's Northwest and Southwest regions in the last quarter of 2019.
Full report: https://www.unhcr.org/news/press/2020/2/5e452d2b4/cameroonian-refugees-flee-nigeria-bringing-total-arrivals-close-60000-mark.html
Group of Ethiopian Refugees Voluntarily Return Home From Kenya Camp
Voanews.com February 22, 2020
A first group of 76 Ethiopian refugees have voluntarily returned home from Kenya's sprawling Kakuma camp this week. The U.N. refugee agency, which has organized this voluntary repatriation operation with the support of the U.N. Migration Agency, says it expects to help thousands more to return to the homes they fled many years ago.
The majority of refugees who have returned are from Ethiopia's Somali region. Many have been living in exile for up to 12 years. The U.N. refugee agency reports more than half of those returning in this first transport were women and children, including some who have been born and reared in the Kakuma refugee camp.
Full report: https://www.voanews.com/africa/group-ethiopian-refugees-voluntarily-return-home-kenya-camp
INTERNATIONAL COVERAGE
The World's Refugee System Is Broken: Rules created decades ago do not account for the modern migrant
Theatlantic.com February 29, 2020
The leaders who created international refugee policy never envisioned people like Rose, a middle-class 39-year-old woman desperate for safety from a conflict the rest of the world isn't paying attention to. Violent flash points rooted in all kinds of new phenomena—police corruption, climate change, gang warfare—now dot the Earth, creating the conditions for the worst protracted migration crisis since World War II.
Full report: https://www.theatlantic.com/international/archive/2020/02/japan-refugees-asylum-broken/607003/
Greece plans a 1.7-mile 'floating fence' in the sea to stop migrants reaching its islands
Dailymail.co.uk January 29, 2020
The International Organization for Migration (IOM) has said 1,283 individuals died trying to migrate to Europe through the Mediterranean Sea in 2019. The Mediterranean has claimed the lives of at least 19,164 migrants since 2014. The route remains the region's deadliest corridor.
Full report: https://allafrica.com/stories/202001080026.html?fbclid=IwAR31wHumI9m2AcgwonuwPUokQvCfY0c7gXMiDs8O5Kc-YsTwtdQmF6UMmV4
Report: No Way Out – The humanitarian crisis for Central American migrants and asylum seekers
Msf.org February 11, 2020
Since 2012, Médecins Sans Frontières (MSF) has been providing medical and mental healthcare to tens of thousands of displaced people along the migration route through Mexico. MSF teams have personally witnessed the human costs of increasingly brutal migration policies in the region.
MSF has released a new report, No way out: The humanitarian crisis for migrants and asylum seekers trapped between the United States, Mexico and the Northern Triangle of Central America, which looks to expose the devastating effects that the criminalisation of migration is having on people fleeing violence.
Full report: https://www.msf.org/report-no-way-out-central-american-migration?fbclid=IwAR0YcbS-JqOTt7sf0dKU81n8UH_5PWwqr7dEtz7MeMLypPRT1IuKJuk3uac
Turkey says it will not stop refugees headed to Europe
CNN.com March 1, 2020
Thousands of migrants are camped near Turkey's border with Greece after the Turkish government said it has "reached its capacity" for refugees.
Full report: https://edition.cnn.com/videos/world/2020/03/01/turkey-refugees-head-to-europe-arwa-damon-lkl-vpx.cnn
Photo by Roman Kraft on Unsplash
---
Categories:
---
Tags: