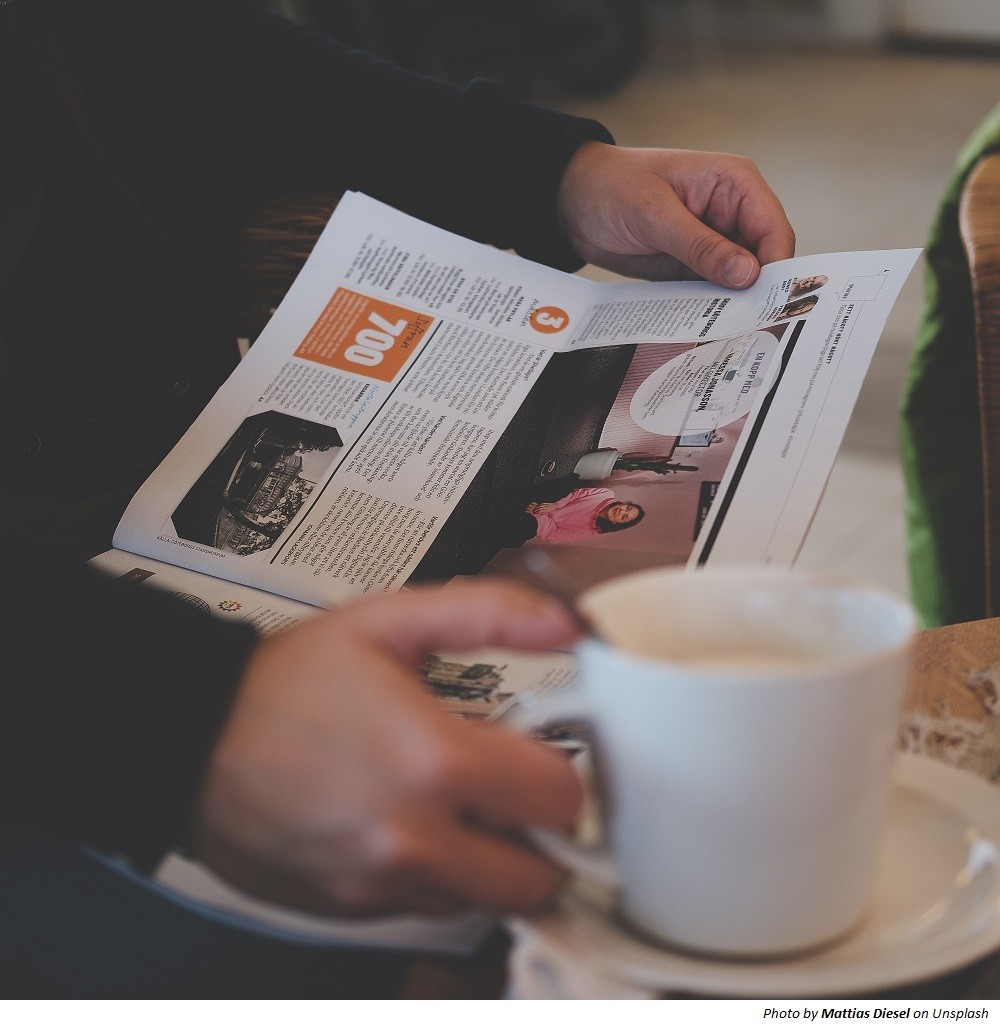 Press Review December 2022
National:
Postcard from: an immigrant's tale
Chatham House, 02 December 2022
Mistrust of immigrants is common. According to a 2019 Ipsos poll, about half of the people questioned in areas with high immigrant populations thought them 'dishonest'. This xenophobia appears to be driven by pernicious myths about immigrants. Many also believed that migrants were taking jobs from locals. In fact, World Bank figures show each migrant worker creates about two jobs for locals. There are similar misapprehensions about immigrants being responsible for high levels of crime and the over-burdening of the healthcare system.
Read the full article here: https://www.chathamhouse.org/publications/the-world-today/2022-12/postcard-johannesburg-immigrants-tale
SA POLICE TO CRACKDOWN ON GBVF, ILLEGAL MIGRATION OVER FESTIVE SEASON – MASEMOLA
EWN, 09 December 2022
The National Police Commissioner, General Fannie Masemola, said the women and men in blue will prioritise cracking down on gender-based violence and femicide (GBVF) over the holiday season. He added that police visibility would be heightened at borders to monitor the influx of travellers over the same period.
Read the full article here: https://www.news24.com/news24/africa/news/lesotho-pm-to-meet-president-cyril-ramaphosa-in-pretoria-20221130
The children of asylum seekers in South Africa have a right to education
Mail & Guardian, 09 December 2022
The process of getting asylum is not straightforward, resulting in exposure to racism, xenophobia and blatant discrimination. The government has failed to create enabling resources and opportunities for something as essential as basic education for children. They have been discriminated against despite the legislative framework, which provides for equal and inclusive education. Barriers are created by poor migration policy, ineffective policy implementation, poor documentation and institutional problems such as discrimination at schools and home affairs department's ineffective asylum and refugee processing system.
Read the full article here: https://mg.co.za/opinion/2022-12-09-the-children-of-asylum-seekers-in-south-africa-have-a-right-to-education/
Immigration Policy set to be reviewed at ANC National Elective Conference
EWN, 19 December 2022
Aside from electing members to party positions, the ANC's conference will also hold policy discussions that will be adopted by the governing party. Deputy Minister of State Security and ANC NEC member, Zizi Kodwa, said that the country's citizenship, refugee and immigration acts all needed to be overhauled and reviewed.
Read the full article here: https://ewn.co.za/2022/12/19/immigration-policy-set-to-be-reviewed-at-anc-national-elective-conference
Regional:
EU working together with African partners on migration: Launch of Team Europe initiatives
European Commission, 12 December 2022
The EU and African partners have launched today two Team Europe Initiatives (TEI) focused on the Atlantic/Western Mediterranean and the Central Mediterranean migratory routes to ensure joint efforts by Member States and the EU addressing the migration challenges that the EU and its partners of North Africa are confronted with due to the upsurge of irregular flows and abuse by smuggling networks.  The launch of these initiatives follows the EU-AU Summit of February 2022 which highlighted migration and mobility as a shared political priority of both continents in the EU-AU Joint vision for 2030.
Read the full article here: https://ec.europa.eu/commission/presscorner/detail/en/IP_22_7540
Peril on the migrant route in southern Africa
Deutsche Welle (DW), 13 December 2022
Undocumented migrants who leave their countries in the Horn of Africa and the Great Lakes region increasingly risking death as they near their destination in southern Africa. Many of them are young Ethiopians. Irregular migration along the route from the Horn of Africa to southern Africa is often facilitated by an intricate network of smugglers and traffickers who put the lives of migrants in danger, the IOM said.
Read the full article here: https://www.dw.com/en/peril-on-the-migrant-route-in-southern-africa/a-64077749
Ethiopia to investigate after 27 bodies discovered in Zambia
Al Jazeera, 13 December 2022
Ethiopia's government will investigate the reported deaths of 27 of its citizens found dumped near Zambia's capital, Lusaka, a discovery that has "alarmed" the United Nations' migration agency, IOM. Ethiopian migrants often use Zambia when travelling to countries such as South Africa. The IOM called on governments along the route to "enhance regional cooperation to ensure the safety and protection of migrants, regardless of their status and across all stages of their journeys".
Read the full article here: https://www.aljazeera.com/news/2022/12/13/ethiopia-to-investigate-after-27-bodies-discovered-in-zambia
Migrant Response Plan for the Horn of Africa and Yemen 2023
OCHA Services, 29 December 2022
As of September 2022, 44,241 migrants remain stranded in transit countries, with 1,069 migrants stranded in Djibouti, 172 migrants stranded in Somalia and 43,000 in Yemen. The Regional Migrant Response Plan (MRP) for the Horn of Africa and Yemen includes urgent life-saving humanitarian and protection interventions to improve safe and dignified access to basic services for migrants in transit, destination as well as host communities, ensuring medium to long-term actions aimed at addressing the drivers of migration; as well as building evidence, partnerships and coordination to enhance the humanitarian response and migration management throughout the migration route.
Read the full article here: https://www.theguardian.com/world/2022/nov/28/migrants-travel-from-nigeria-to-canary-islands-balanced-on-ships-rudder
International:
Warring Parties in Yemen Silent Amid Reports of Migrant Abuse
Human Rights Watch (HRW), 07 December 2022
In the October communications, which recently became public, the UN experts detail reports of Saudi security forces allegedly killing approximately 430 migrants and injuring 650 others in cross-border shelling and shooting between January and April 30, 2022. Captured migrants were allegedly tortured by Saudi security forces, with girls as young as 13 having reportedly been raped. The experts warn that women and girls are also at risk of sexual violence by smugglers who, collaborating with the Yemen Immigration, Passport and Nationality Authority (IPNA), under the control of Ansar Allah, are extorting migrants.
Read the full article here: https://www.hrw.org/news/2022/12/07/warring-parties-yemen-silent-amid-reports-migrant-abuse
Time to act on health systems that include migrants
WHO, 8 December 2022
This year International Migrants Day falls shortly after the first ever World report on the health of refugees and migrants launched, shedding light and key evidence on the multitude of health challenges faced by migrants and refugees along their journeys. Health for all, including migrants and refugees, is entirely possible if we work together to create truly inclusive health systems. WHO is playing a key role in bringing attention to the health issues of people on the move, building a critical body of evidence, guidance and tools, and advocating for universal health coverage, that truly leaves no one behind.
Read the full article here: https://www.who.int/news-room/events/detail/2022/12/18/default-calendar/international-migrants-day-2022


2022 in review: Migration (Ukrainian refugees and the EU's asylum double standards).
The New Humanitarian, 21 December 2022
According to the UN's refugee agency, UNHCR, there are now more than 7.8 million Ukrainian refugees across Europe – including around 4.8 million who have registered for temporary protection under a never-before-used EU directive. For Ukrainians, the EU has enacted policies and mobilised resources to support refugees, to allow them to move freely within the bloc, and give them access to legal status, the labour market, education, and social service. Everyone else has found themselves at the mercy of often underfunded and poorly resourced migration reception systems across Europe, while the EU and its member states have scrambled to clamp down on migration along the Western Balkans route, continued their cooperation with the Libyan Coast Guard, and failed to curb pushbacks and other abuses at the bloc's external borders.
Read the full article here: https://www.thenewhumanitarian.org/feature/2022/12/21/migration-in-review
2022 Year in Review: 100 million displaced, 'a record that should never have been set'
Deutsche Welle (DW), 26 December 2022
A hundred million people were forced to leave their homes in 2022. The UN continued to help those in need in a myriad of ways, and push for more legal and safe ways for people to migrate. The figure is up from some 90 million in 2021. Outbreaks of violence, or protracted conflicts, were key migration factors in many parts of the world, including Ukraine, Ethiopia, Burkina Faso, Syria, and Myanmar.
Read the full article here: https://news.un.org/en/story/2022/12/1131957
---
Categories:
---
Tags: