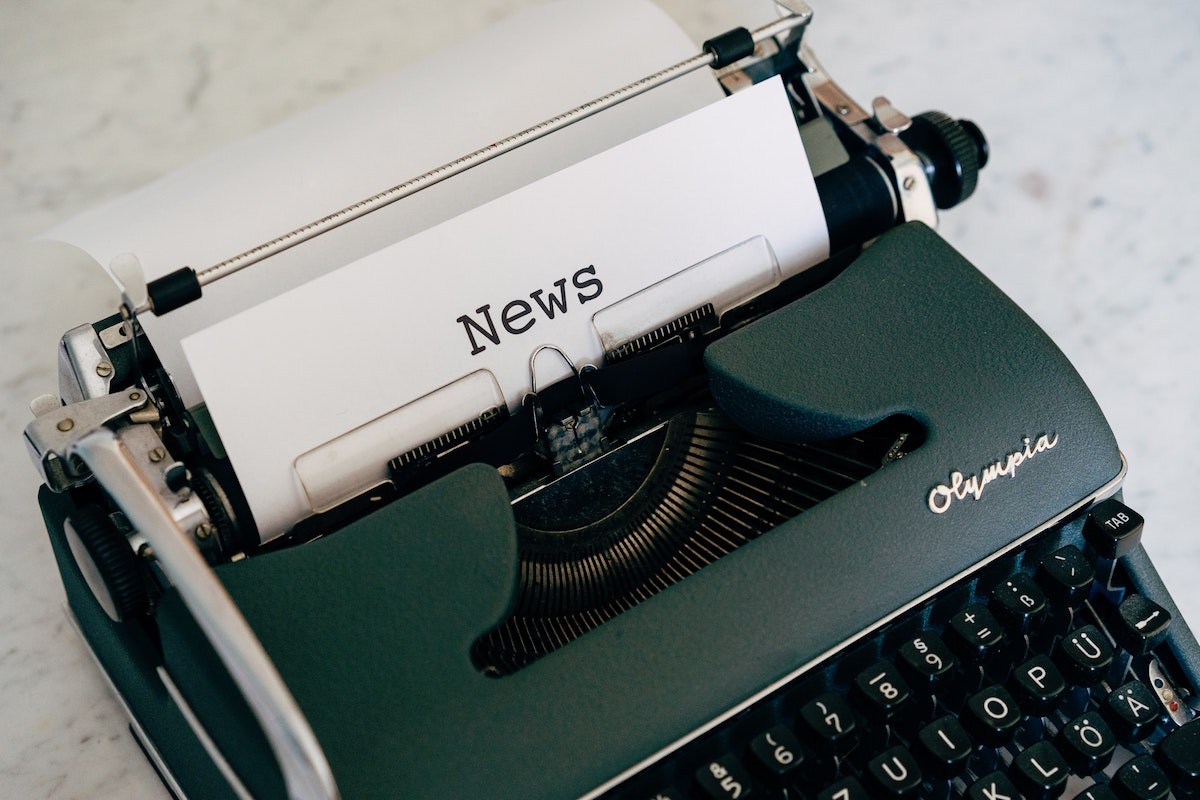 Press Review August 2020
NATIONAL COVERAGE
South Africa's Border Management Authority dream could be a nightmare
Institute for Security Studies – 11 August 2020
South Africa passed a new Border Management Authority (BMA) Act, intended to improve efficiencies by providing a single authority to oversee all aspects of the border environment. Border control was previously tasked between seven different government departments. In the effort to centralize responsibility, concerns of poor management, abuse, and corruption arise.
Full report: https://issafrica.org/iss-today/south-africas-border-management-authority-dream-could-be-a-nightmare
Wealthy South Africans looking for ways to move abroad
News24 – 30 August 2020
There has been a rapid increase in enquiries from South Africans about emigration, particularly in the second quarter of this year, to countries including Canada, the UK and Australia. Although Covid-19 may have delayed the relocation process, many South Africans' decision to emigrate has not been deterred.
Full report: https://www.news24.com/citypress/news/wealthy-south-africans-want-out-20200829
Home Affairs Minister Dr Aaron Motsoaledi extends the validity of visas which expired during the lockdown and calls for public comment into the draft South African Citizenship Act Regulations
Department of Home Affairs- 1 August 2020
The extension of visas until 31 October 'means that lawfully issued visas which expired from 15 February and during the period of the lockdown are deemed to be valid until the end of October 2020.' The statement says that 'refugee reception offices throughout the county remain closed' hence while valid refugee and asylum seeker documentation may be deemed valid until 31 October 2020 as implied by this statement, all new applications for asylum are suspended until refugee reception offices reopen. There are 10s of Thousands of asylum seekers in South Africa who have not been able to apply for asylum. Additionally in the statement: Minister Motsoaledi [was] also inviting the public and stakeholders to make written comments on the South African Citizenship Act Draft Amendment Regulations open for public comment until 30 August 2020. The aim of the regulations is to allow for the implementation of a provisions in the Citizenship Act that allow children born in South Africa to migrant parents to obtain Citizenship upon reaching majority. However, it has been argued that the regulations are restrictive and that they have many shortcomings. See Scalabrini Centre of Cape Town https://scalabrini.org.za/resources/submissions/our-submissions-on-citizenship-act-draft-regulations/
and
https://scalabrini.org.za/wp-content/uploads/2020/08/scalabrini_centre_and_others_comments_draft_citizenship_regulations.pdf
Full report: http://www.dha.gov.za/index.php/statements-speeches/1359-home-affairs-minister-dr-aaron-motsoaledi-extends-the-validity-of-visas-which-expired-during-the-lockdown-and-calls-for-public-comment-into-the-draft-south-african-citizenship-act-regulations
REGIONAL COVERAGE
40th Ordinary Summit of SADC Heads of State and Government held virtually
Trade Law Centre - 17 August 2020
The Summit received an Assessment Report on emerging Security Threats in the Region… and directed the Secretariat to prepare an action plan for its implementation, that will among others, prioritize measures to combat terrorism, violent attacks and cybercrime; and to address adverse effects of climate change... Summit welcomed the decision by the Government of the Republic of Mozambique to bring to the attention of SADC the violent attacks situation in the country, and commended the country for its continued efforts towards combating terrorism and violent attacks. Summit expressed SADC solidarity and commitment to support Mozambique in addressing the terrorism and violent attacks, and condemned all acts of terrorism and armed attacks.
Full report: https://www.tralac.org/news/article/14855-40th-ordinary-summit-of-sadc-heads-of-state-and-government-held-virtually.html
Also see 30th June SIHMA blog post: http://sihma.org.za/Blog-on-the-move/what-is-happening-in-cabo-delgadao-mozambique
Cameroon Civilians Protest Growing Separatist Barbarism, Increasing Violence
VOANews - 16 August 2020
Hundreds of Cameroonians have braved a heavy military presence and separatists' threats to protest increasing violence and barbarism in the central African state's restive English-speaking regions. The protest in the southwestern town of Muyuka was provoked by the killing of civilians and other brutality by the military, which is searching for separatists said to be responsible for a recent wave of attacks and murder of women and aid workers.
About 300 people, most of them women and children marched silently on the streets of Cameroon's southwestern town of Muyuka Sunday. Twenty-nine-year-old Ernestine Naayah… [from] Cameroon's Women's Peace Movement [said] "I am out here today to say no to violence, to decry the killings of innocent civilians and especially women. Our cry today is for the leaders of the nation to do something about the crisis in the North and Southwest regions. We all deserve to live in peace in this glorious land God has given us,"
Full report: https://www.voanews.com/africa/cameroon-civilians-protest-growing-separatist-barbarism-increasing-violence
Virus keeps tourists from Africa's great wildlife migration
The Associated Press – 5 August 2020
East Africa's great wildebeest migration went largely unwatched this year as an effect of the coronavirus pandemic. Travel restrictions kept tourists away for the annual wildlife migration in Kenya's Maasai Mara National Reserve.
Full report: https://wtop.com/africa/2020/08/virus-keeps-tourists-from-africas-great-wildlife-migration/
Ancient stone 'breadcrumbs' reveal early human migration out of Africa
Life Science – 19 August 2020
'Some early modern humans are known to have first left Africa perhaps up to 270,000 years ago, but the routes they took and just when they took them is fiercely debated by scientists.' When '130,000 years ago… Homo sapiens left the Horn of Africa and spread north along the center of the Arabian Peninsula' they left their distinctively made flint points… to mark their progress. Now, scientists may have found the northernmost of these [flint points] in Israel's Negev Desert.'
Full report: https://www.livescience.com/early-humans-out-of-africa-flints.html
INTERNATIONAL COVERAGE
Taking Hard Line, Greece Turns Back Migrants by Abandoning Them at Sea
NYTimes – 14 August 2020
The Greek government has created a precarious situation for thousands of refugees. They secretly expelled more than 1,000 refugees from Europe's borders in recent months, abandoning them in inflatable and sometimes overburdened life rafts:
'Since 2015, European countries like Greece and Italy have mainly relied on proxies, like the Turkish and Libyan governments, to head off maritime migration. What is different now is that the Greek government is increasingly taking matters into its own hands, watchdog groups and researchers say. "Greek authorities are now weaponizing rescue equipment to illegally expel asylum seekers in a new, violent and highly visible pattern of pushbacks spanning several Aegean Islands," Ms. Keady-Tabbal [doctoral researcher at the Irish Center for Human Rights] said. Ylva Johansson, who oversees migration policy at the European Commission… said…"We cannot protect our European border by violating European values and by breaching people's rights," … "Border control can and must go hand in hand with respect for fundamental rights." '
Full report: https://www.nytimes.com/2020/08/14/world/europe/greece-migrants-abandoning-sea.html
Investigation: African migrants 'left to die' in Saudi Arabia's hellish Covid detention centers
The Telegraph- 30 August 2020
News of abuse and detention in heinous conditions come from Saudi Arabia's Covid centers where hundreds if not thousands of African migrants are being contained. Graphic mobile phone images sent… by migrants held inside the detention centres show dozens of emaciated men crippled by the Arabian heat lying shirtless in tightly packed rows in small rooms with barred windows. "It's hell in here. We are treated like animals and beaten every day," said Abebe, an Ethiopian who has been held at one of the centres for more than four months. Almost 3,000 Ethiopians were deported by the Saudi security services back to Ethiopia in the first ten days of April and a leaked UN memo said a further 200,000 were to follow. A moratorium was then placed on the deportations after international pressure was brought to bear on Riyadh… many of the migrants who were slated for deportation five months ago have been left to rot in disease-ridden detention centres. "Photos emerging from detention centres in southern Saudi Arabia show that authorities there are subjecting Horn of Africa migrants to squalid, crowded, and dehumanising conditions with no regard for their safety or dignity," said Adam Coogle, deputy director of Human Rights Watch in the Middle East... Oil-rich Saudi Arabia has long exploited migrant labour from Africa and Asia. In June 2019, an estimated 6.6m foreign workers made up about 20 per cent of the Gulf nation's population, most occupying low paid and often physically arduous jobs. "Plenty of inmates are suicidal or suffering from mental illnesses as a result of living this for five months," said one [detained migrant]. "The guards mock us, they say 'your government doesn't care, what are we supposed to do with you?" "A young boy, about sixteen, managed to hang himself last month. The guards just throw the bodies out back as if it was trash," said another.
Full report: https://www.telegraph.co.uk/global-health/climate-and-people/investigation-african-migrants-left-die-saudi-arabias-hellish/
UN refugee agency calls on EU nations to let in migrants rescued in Mediterranean
The Guardian – 29 August 2020
'The UN refugee agency urged European nations to let in hundreds of migrants who had been rescued by humanitarian boats, including one that was financed by the British street artist Banksy... So far in 2020 more than 500 refugees and migrants are known to have died in the Mediterranean sea, and the real number is estimated to be considerably higher' In mid- August '45 people – including five children – died when the engine on their boat exploded off Libya['s coast], in the country's deadliest shipwreck this year, the UN said.'
Full report: https://www.theguardian.com/world/2020/aug/29/banksy-european-authorities-ignoring-pleas-crew-migrant-rescue-vessel
Photo by Markus Winkler on Unsplash
---
Categories:
---
Tags: