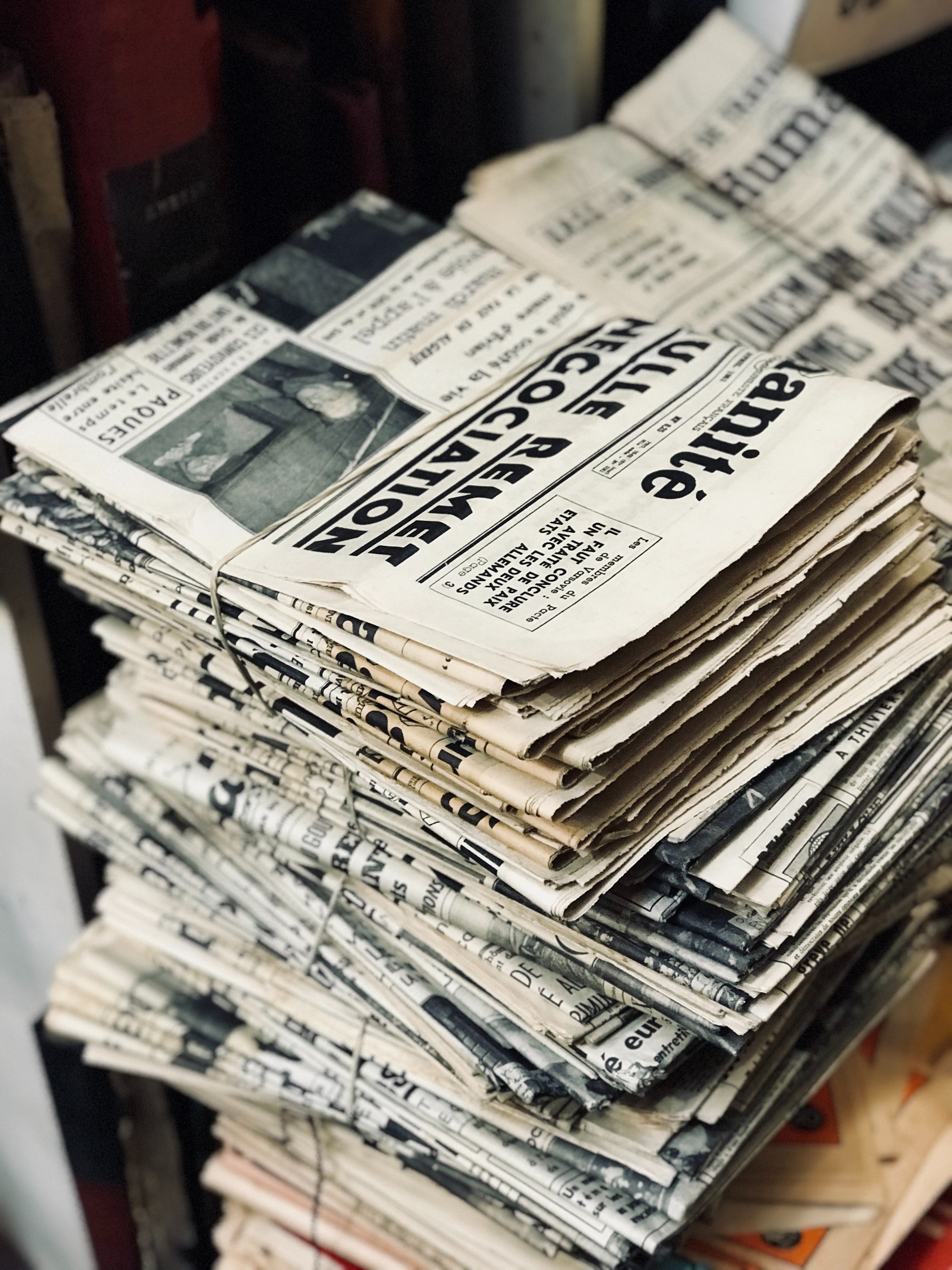 October 2021 - Press Review
NATIONAL COVERAGE
Survival of the fittest: What does climate change mean for the future of South Africa's youth?
News24 - 05/10/2021
Global warming is having visible effects all over the world and the impact will not only be visible at the environmental level but will also have consequences that will affect health and socio-economic levels. While migration between regions is already occurring due to increased droughts and the lack of resources for populations living on agriculture and livestock farming, scientists estimate that in 10-20 years, this process will have even greater effects. Therefore, the lifestyles of future generations will be affected, and it is important to know what kind of actions can be taken to avoid the massive migration to informal settlements around urban areas as described in the article. Climate impacts put at risk thousands of young people who will be forced to migrate to find better economic opportunities and flee the food insecurity that is expected in the areas most vulnerable to weather impacts. Actions such as fuel saving, recycling and buying local products are identified as actions within everyone's reach to reduce the carbon footprint.
Read the full article here:
https://www.news24.com/parent/family/health/survival-of-the-fittest-what-does-climate-change-mean-for-the-future-of-south-africas-youth-20210930
Department of Social Development, EFF accused of sidelining immigrants in chaotic Jeppestown food parcel distribution
Daily Maverick - 06/10/21
Civil Society Organisations in Gauteng criticised the exclusion of migrants from food distribution programmes. They underline the lack of transparency of these distributions and the inequality between South African nationals who registered in an ad hoc process and migrants who had registered their details since August who were denied food. This situation was nerve-wracking for those attending the food collection and even prompted the departure and fleeing from violence for Ethel Musonza, a representative of Zimbabwe Isolated Women in South Africa (Ziwisa). The co-ordinators of the food distribution event claimed that it was difficult to register passports in the face of accusations of partisan use of the event by the EFF political party to win votes from South Africans in the area. Musonza argues that this is not the first time that food has been denied, as in September applications for aid from refugees and other migrants were also rejected. Those registered and yet denied food included blind and other disabled migrants and former domestic workers who lost their jobs in the pandemic. The absence of food distribution worsened the already precarious situation of many migrants who have been left without financial resources after the pandemic and who had travelled to receive the aid. They had been counting on it to feed their families and had to return home empty-handed.
Read the full article at:
https://www.dailymaverick.co.za/article/2021-10-06-department-of-social-development-eff-accused-of-sidelining-immigrants-in-chaotic-jeppestown-food-parcel-distribution/
SAHRC and UNHCR sign agreement on refugee, asylum seeker rights protection
News24 - 07/10/21
The protection of asylum seekers and refugees is central to the new agreement signed by the SA Human Rights Commission and UNHCR. This agreement aims to specify activities, programmes and processes for the protection of the human rights of this highly vulnerable segment of the population. Among the responsibilities of this agreement are cooperation in projects that promote fundamental rights, consultations and interventions, and the exchange of information. In addition, the promotion of progressive policies, practices and regulations that protect and promote human rights is vital to expand the protections of legislative systems to provide international protection for those who are forced to seek such protection in other countries.
Read the full article here:
https://www.news24.com/news24/southafrica/news/sahrc-and-unhcr-sign-agreement-on-refugee-asylum-seeker-rights-protection-20211007
Calm returns to Gqeberha after a day of violence between Somalis and taxi drivers
News 24 - 14/10/21
After a series of serious incidents between locals and non-locals in the Durban Road area of the Korsten township in Gqeberha, calm seems to have returned to the district. A disagreement between a taxi driver and a Somali national in the neighbourhood escalated into a conflict that was joined by more of the taxi driver's colleagues to defend him and other Somali nationals on the side of the other person involved. Although the police intervention managed to end the altercations, tension continues to be present among the population in the area. A road accident between the Somali national's car and a taxi was the starting point of the altercations. This led to a fight between the drivers and the flight of the Somali driver, which in turn triggered a chase and an attack that reached high levels of violence. Eight taxis were burnt, a shop was destroyed and the private car of the Somali national involved in the accident was also burnt. Despite having brought the situation under control, the police said in their statements that they were on high alert to prevent the violent situation from reigniting.
Read the full article here:
https://www.news24.com/citypress/news/calm-returns-to-gqeberha-after-a-day-of-violence-between-somalis-and-taxi-drivers-20211014
Read more about this issue at:
WATCH | Chaos in Gqeberha as several minibus taxis, 2 cars set alight
News24 – 13/10/2021
https://www.news24.com/news24/SouthAfrica/News/watch-chaos-in-gqeberha-as-several-minibus-taxis-2-cars-set-alight-20211013
REGIONAL COVERAGE
Libyan coastguard intercepts 500 migrants in latest clampdown
AlJazeera - 03/10/21
500 migrants are intercepted at sea, just 48 hours after 4,000 were arrested in a massive operation. This capture on the high seas puts an end to the complicated journey that hundreds of people undertake to cross the Mediterranean in an attempt to reach European shores. The detection of these people in the midst of their migratory process has not only led to their detention and return to Tripoli, but there have also been people injured and deceased in or following these raids. These actions have taken place as part of a series of operations carried out by the Libyan authorities, who use the fight against irregular migration and drug trafficking as a justification for the return of migrants and the excessive use of force. For this reason, the UN humanitarian coordination for Libya has advocated for the investigation of these cases of violent and lethal use of force by the security forces, which have led to a violation of the fundamental rights of migrants. This type of abuse has also been highlighted by other international organisations such as Human Rights Watch and the International Organisation for Migration (IOM).
Read the full article at:
https://www.aljazeera.com/news/2021/10/3/libyan-coast-guard-intercepts-500-migrants-in-latest-clampdown
Read more about this issue here:
UN demands Libya inquiry into shooting of escaping migrants
Reuters – 12/10/21
https://www.reuters.com/world/africa/un-demands-libya-inquiry-into-shooting-escaping-migrants-2021-10-12/
UN slams violence against migrants in Libya, calls for inquiry
Aljazeera – 12/10/2021
https://www.aljazeera.com/news/2021/10/12/un-slams-violence-against-migrants-in-libya-calls-for-inquiry
UN says 15 dead in attempted migrant voyage from Libya
Reuters – 12/10/2021
https://www.reuters.com/world/un-says-15-dead-attempted-migrant-voyage-libya-2021-10-11/
South Sudan's delicate peace deal threatened by upsurges in community violence
Daily Maverick - 12/10/21
The rise of tension in South Sudan is becoming apparent through increased communal violence. Despite the existence of a peace agreement signed in 2018, localised conflicts are hindering its implementation and endangering civilians and aid delivery efforts. The extent of conflict is such that as of 31 August this year there were already 70,800 people displaced from different parts of the country. This growing instability is attributed to the break-up of the Sudan People's Liberation Movement-in-Opposition (SPLM/A-IO) in April. The split in membership has led to the creation of two opposing groups that question each other's legitimacy while affecting the unification of the army. The lack of agreement on power-sharing and action to rebuild the state has left some armed forces on standby and they have turned to violence. Moreover, citizens affected by the scale of events and the lack of humanitarian aid are losing confidence in the political parties and the transition process. This has led to an increase in the number of internally displaced persons and refugees. Faced with this situation, there is an urgent need to focus on political agreements that will lead to improved security and address the socio-economic needs of the population.
Read the full article here:
https://www.dailymaverick.co.za/article/2021-10-12-south-sudans-delicate-peace-deal-threatened-by-upsurges-in-community-violence/
UNHCR restarts operation to help return of refugees from the Central African Republic
UNHCR Press release - 26/10/21
According to UNHCR, an operation to assist in the voluntary return of refugees from the Democratic Republic of Congo (DRC) to the Central African Republic are began on Friday 22 October 2021. These people who had taken refuge in the DRC are part of a voluntary repatriation programme that began following the signing of an agreement between the two countries and UNHCR at the end of 2019. The process started but was halted in March 2020 when the countries' borders were closed to prevent the spread of COVID-19. UNHCR stresses that the return is taking place only to areas in CAR where the safety of the population is guaranteed. Although, initially the return journeys are taking place in trucks and boats, flights are also being prepared for the return of those people who are in more remote camps. Nearly 10,000 people from camps in the North and South Ubangi Provinces have requested voluntary return and UNHCR is not only coordinating transport for these returns but is also joining forces with other partners to develop projects to reintegrate these people in CAR.
Read the full article at:
https://www.unhcr.org/afr/news/briefing/2021/10/6177a7ee4/unhcr-restarts-operation-help-return-refugees-central-african-republic.html
Tigrayan forces claim to capture new town of Kombolcha
Aljazeera - 31/10/21
The advance of Tigray's forces culminated last week with the capture of Kombolcha, considered a strategic town in the Amhara region as it is less than 400 km from the capital, Addis Ababa. This has led to a call for the defence of the capital by the prime minister, encouraging the population to defend itself against the invasion. The situation has become so dangerous that access for journalists is blocked and information from Kombolcha and nearby Dessie both taken by Tigray's troops, comes from residents of those areas and those who have fled. They report a lack of security to such an extent that they are forced to stay in their homes to avoid becoming victims of the fighting. This violence is causing internal displacement of people from one region to another to escape the crossfire between armed groups. The conflict, which gained strength in November 2020 following the prime minister's deployment of troops to Tigray, has reached a high level of violence. As a result of recent violence including an airstrike on Tigray by the Ethiopian military, UN international aid has stopped and been blocked with hundreds of thousands of people facing a lack of food and resources and a severe famine-like situation for the population.
Read the full article here:
https://www.aljazeera.com/news/2021/10/31/ethiopian-forces-fight-to-retake-strategic-city-as-rebels-advance
INTERNATIONAL COVERAGE
Thai Red Cross delivers COVID-19 vaccines to Thailand's vulnerable migrant workers
Reuters –05/10/2021
The launch of a vaccination campaign in Thailand provides inclusive access for part of the country's migrant population. The general conditions of migrant workers, who are generally employed in sectors such as construction and manufacturing, make it difficult for them to access comprehensive health care. This is not only because of the productive sectors to which they belong and their working conditions, but also because of the overcrowded conditions in which they live. Therefore, initiatives such as this one are a boost in terms of health care, as well as an improvement in the immunisation levels of the rest of the population too. While the first round of vaccinations is initially targeting 5,000 workers, the purchase of one million Moderna vaccines by the Thai Red Cross Society in July could mark a new phase in vaccination.
Read the full article at:
https://www.reuters.com/world/asia-pacific/thai-red-cross-delivers-covid-19-vaccines-thailands-vulnerable-migrant-workers-2021-10-05/
African migrants 'forgotten' on dangerous treks to US: Report
Aljazeera – 07/10/2021
A report by the Migration Policy Institute (MPI) brings us closer to the reality of African migrants on the American continent. Thanks to the information gathered in this report, we can learn about the great difficulties faced by the African migrant population as they move along the American routes. According to the authors of the report, the small number of African immigrants means that this population segment is sometimes forgotten due to its lack of representation. However, their conditions and needs throughout the migration process are reason enough to suggest that receiving countries improve reception and protection procedures for this vulnerable population. The management of migrants' status is proposed as a priority issue to avoid increasing the danger for these people during their transit, as worse conditions have been observed for African migrants compared to Latin American migrants at Mexico's borders. To stop the situations of racism and xenophobia that have been recorded, the MPI and organisations such as Human Rights Watch are calling for an end to the policies of containment to which migrants are being subjected. Likewise, the visibility of these realities will undoubtedly be a wake-up call for the relevant authorities to recognise migration as a right and to protect the migrant population accordingly.
Read the full article at:
https://www.aljazeera.com/news/2021/10/7/african-migrants-forgotten-on-dangerous-treks-to-us-report
Read the MPI report here:
https://www.migrationpolicy.org/research/african-migration-through-americas
Seven killed in Rohingya refugee camp attack: Bangladesh police
Al Jazeera – 22/10/21
The entry of an armed group into a religious seminary in a camp in Bangladesh resulted in the death of 7 people according to local police. The number of people injured during this attack has not been specified, however, a man found with multiple weapons and ammunition was immediately arrested in connection with this incident. This latest incident comes less than a month after the killing of a Rohingya community leader. Since then, tensions in the camps have been on the rise, with various intra-group power struggles escalating into considerable violence. This situation has prompted the Interior Minister to confirm that there would be improved security in the camps and an increase manpower and logistical support, including watchtowers. The refugee camp where the incident took place is located in Cox's Bazar district and is one of 34 camps that have been receiving people since the beginning of mass displacement from Myanmar four years ago.
Read the full article at:
https://www.aljazeera.com/news/2021/10/22/bangladesh-rohingya-refugee-camps-seven-killed-police
Read more about this issue here:
At least six dead after armed gang attack in Rohingya refugee camp
Reuters - 22/10/2021
https://www.reuters.com/world/asia-pacific/least-six-dead-after-armed-gang-attack-rohingya-refugee-camp-2021-10-22/
UNHCR deplores violent attack in Rohingya refugee camp
UNHCR Press Release - 22/10/2021
https://www.unhcr.org/afr/news/press/2021/10/6172e8484/unhcr-deplores-violent-attack-rohingya-refugee-camp.html
Climate migration predicted to rise in India amid extreme weather
Aljazeera - 26/10/21
Climate migration is gaining strength in the face of worsening weather conditions around the globe. The increase in number of natural disasters and worsening living conditions in certain global contexts is forcing thousands of people to leave their homes to seek better opportunities in other states. According to a study by the International Institute for Environment and Development (IIED) conducted in three Indian states, seasonal migration is reported to be the highest by people affected by drought and floods, as they face the damage that inclement weather has on their crops and livelihoods. The baseline conditions that already exist in the most vulnerable provinces are being multiplied by increased climate risk. This has placed India among the top 10 countries most affected by climate change in an international ranking. Rising temperatures and the intensity of future flooding predict mass human mobility in the medium term. National employment guarantee plans, and other existing social assistance mechanisms are therefore being reviewed in order to respond for the protection of the population from the effects of disasters that may occur in the face of climatic events.
Read the full article at:
https://www.aljazeera.com/news/2021/10/26/india-climate-change-migration-poverty-extreme-weather
Read more about this issue here:
Millions on the move: What climate change could mean for internal migration
World Bank Blogs - 01/11/2021
https://blogs.worldbank.org/voices/millions-move-what-climate-change-could-mean-internal-migration
Photo by Mr Cup / Fabien Barral on Unsplash
---
Categories:
---
Tags: