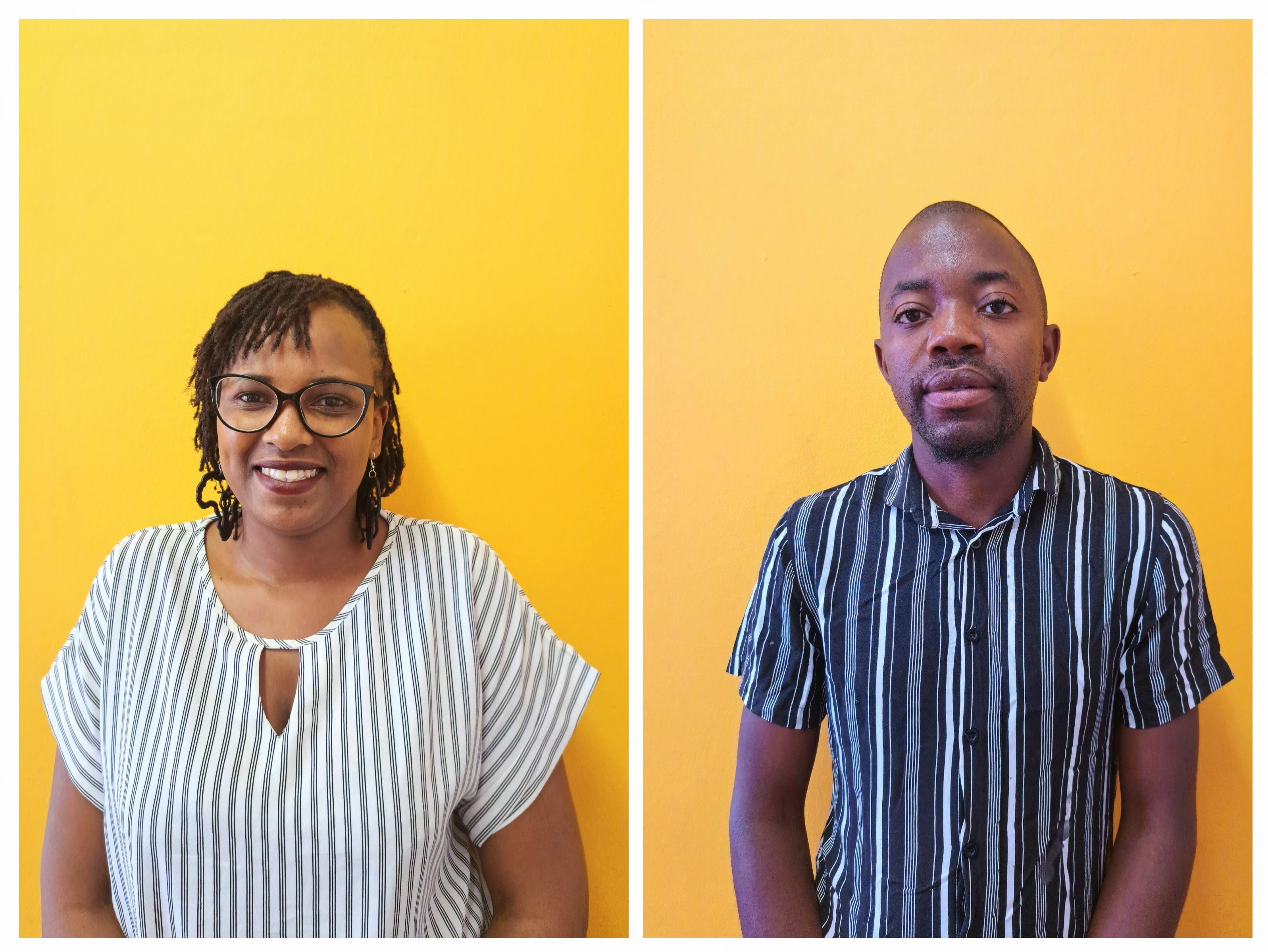 New year, new beginnings
The start of the new year has brought two new members to the SIHMA team. We are excited to welcome Rachel and Vhuthuhawe. Rachel is the new Head of Research and will actively engage in the activities of SIHMA, which include research and publishing reports, working papers and briefs, our journal (AHMR) and shorter researched blog posts in our Blog on the Move. She will also be heading any research collaborations conducted with SIHMA and the Scalabrini Center of Cape Town. Vhuthuhawe is our new Research and Comms intern. He will contribute to communications and research while learning more about migration, refugees' and migrants' rights, and on human mobility throughout Africa.
SIHMA welcomes Rachel and Vhuthuhawe, and we look forward to a productive working relationship!
Rachel Chinyakata
Rachel Chinyakata is the Head of Research at SIHMA working on human mobility, migration policies, migration and health, gender, migration and climate, and vulnerable minors research. She holds a PhD in Gender Studies from the University of Venda. Rachel has previously worked for mothers2mothers as a researcher responsible for conceptualising and conducting Evaluation and Operations Research and for the University of the Western Cape as a Postdoctoral Research Fellow. She has led research on families, migration, gender, youth and health. Rachel has published over 15 articles in DoHET-accredited journals on the above-mentioned areas. She is passionate about conducting research that contributes to knowledge development, informed policies and programmes, and promotes the rights and well-being of individuals and vulnerable groups.
Vhuthuhawe Ramatsitsi
I studied for a National Diploma in Legal Assistance from the Vaal University of Technology and I am currently studying for a Bachelor of Laws at the University of South Africa. I was involved in the Lawyers for Human Rights (LHR) refugee and migrant rights program in 2019 as an intern. In 2020, I joined Scalabrini Centre of Cape Town as a remote Volunteer under the Employment Access Programme. Through my internship at the above-mentioned institutions, I gained knowledge on the evolution of global migration and migration policy, particularly in Africa, as well as a clear understanding of regulations, and all the issues concerning migrants and refugees in Africa and the rest of the world.
Read more about our team: https://sihma.org.za/our-team
---
Categories:
---
Tags: