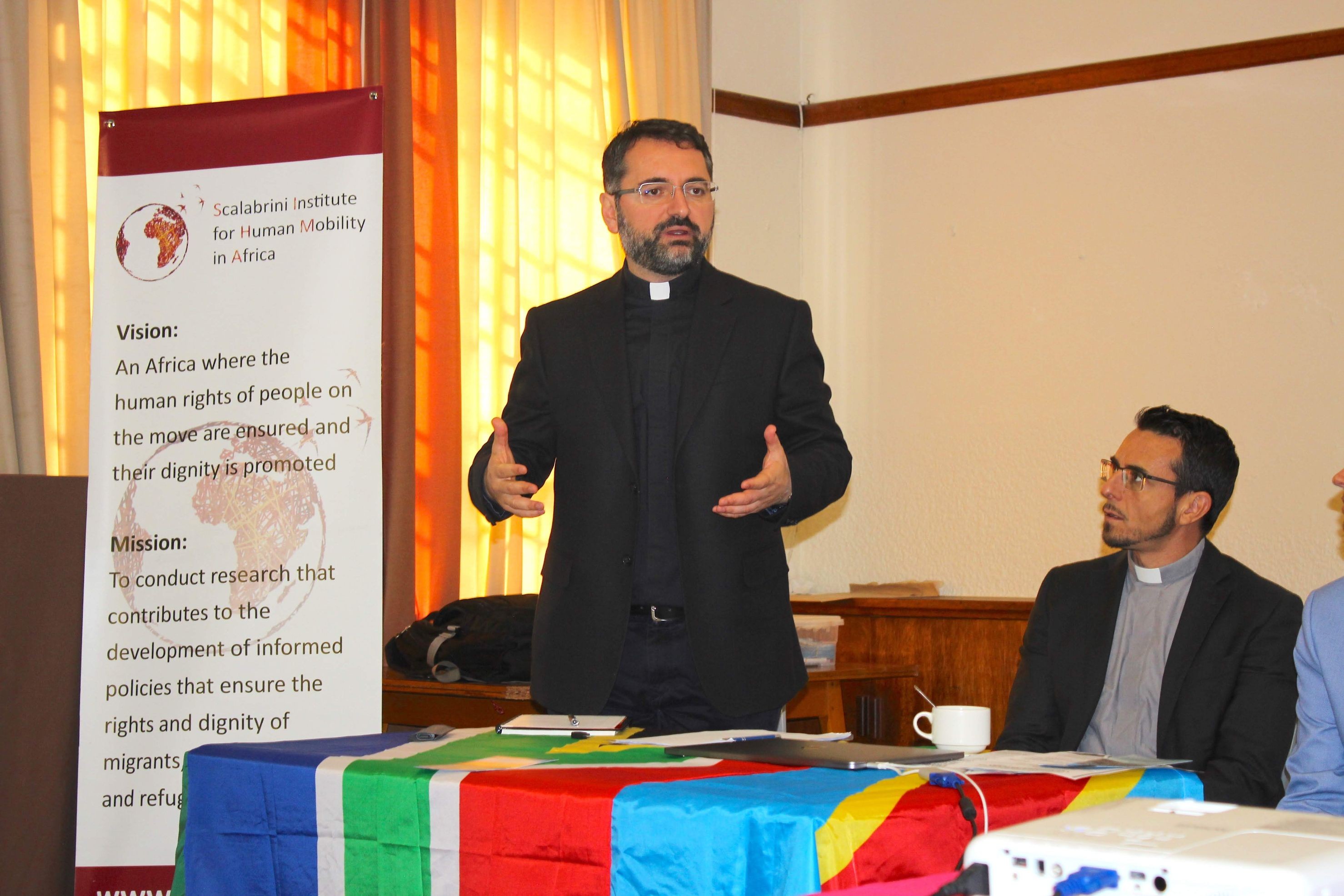 Migrants and Families in the Vision and Magisterium of Pope Francis
To celebrate the 25th anniversary of the Scalabrini Fathers' arrival in Cape Town, SIHMA organized a study meeting for all priests in the archdiocese to discuss human mobility within the lense of Catholic ministry. The event showcased two Italian speakers, Fr. Francesco Pesce, the Director of Centre for the Family in Treviso, and Fr. Aldo Skoda, CS, Dean of Scalabrini International Migration Institute (SIMI) in Urbaniana Pontifical University in Rome. Archbishop Stephen Brislin was also in attendance.

Fr. Francesco Pesce focused his discussion around his work with couples and families. He explained the theological view of family must be more inclusive and diverse. Most families and marriages do not fit in the basic and generalized model that is often presented in the Catholic faith. To adequately assist couples and families, the complicated issues of each family must be acknowledged and addressed. There must be room left for imperfection, as no family is perfect. This concept is certainly applicable to priests who work with migrants. Migrants are often separated from their families or have lost family members, creating very complex familial situations.

Fr. Aldo Skoda, CS discussed concepts related to the governance of migration, as well as how the media has affected public perception of migrants. Global policies tend to focus on the concern of national security over fundamental human rights. The militarization of borders reflects this perception. The failure of policies to adequately address migration related issues increases fear and perceived danger. Further, the media influences public perception through negative stories and political campaigns related to migration. There is this view of the "migration crisis", that these individuals are invading a particular country and cause societal problems. Fr. Aldo concluded with the idea of a Christian anthropological vision, a way of diminishing the uncertainty around those who are different.

The aim of the event was to educate priests on how to approach migrants in their parish or diocese. Attendees were encouraged to ask questions and share their views around migration and working with migrants. Conversation concerning the acceptance of migrants who are not Christian was sparked. The overarching theme concluded the importance of Catholic ministry to include and integrate migrants in both the Christian community and society.


---
Categories:
---
Tags: