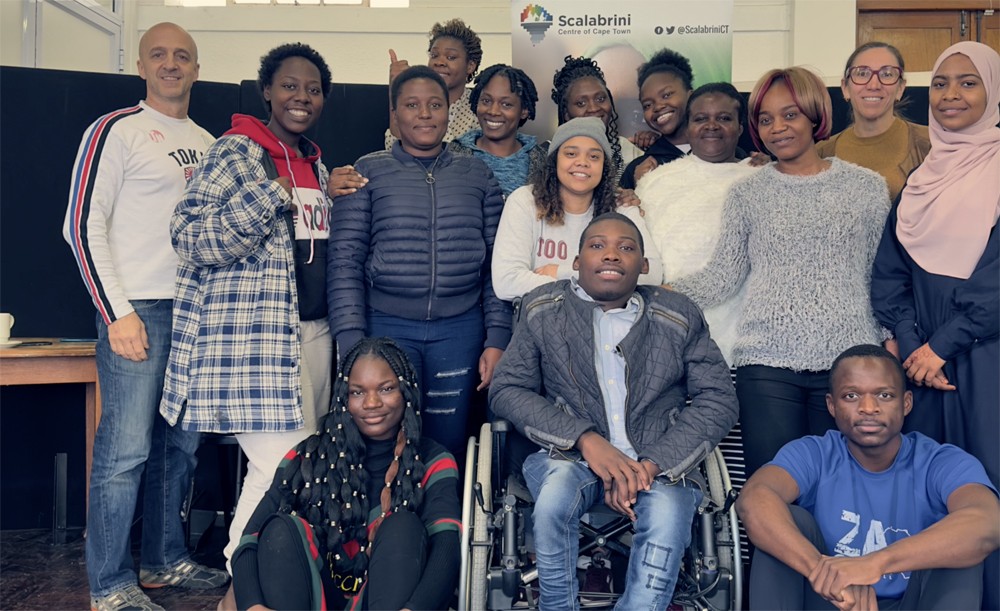 Migrant perspectives on video training in South Africa
In 2009, the UNESCO Chair in ICT4D's work package within the MIDEQ Hub in collaboration with The Scalabrini Centre (Cape Town), Scalabrini Institute for Human Momility in Africa (SIHMA), the GSMA Mobile for Development Foundation, migrants, academics, international agencies and companies embarked on training migrants to create their own short videos that would provide useful information for other migrants to help them improve their lives. This initiative was led by Dr. Maria Rosa Lorini in partnership with the above-mentioned stakeholders. While the initial focus was on the wise, secure and safe use of digital tech, migrants also shared tips and advice, from beauty treatments to tips on setting up your own small business. Through this initiative, migrants (from Angola, the Democratic Republic of Congo, Malawi, Rwanda, South Africa, Sudan and Zimbabwe) were trained to develop videos. The long-term goal of this training was that migrants who received the training will train other migrants and share more migrant videos that will contribute to the betterment of their lives1.
After receiving training, UNESCO Chair in ICT4D compiled and shared feedback on the training that the migrants received from the reflections of the migrants who received the training themselves2. The reflections from the training can be accessed on: https://ict4d.org.uk/technology-inequality-and-migration/zatraining/.
For more information please refer to the original sources of information below:
1. https://ict4d.org.uk/migrant-videos-from-south-africa/
2. Migrant perspectives on video training in South Africa – UNESCO Chair in ICT4D
---
Categories:
---
Tags: