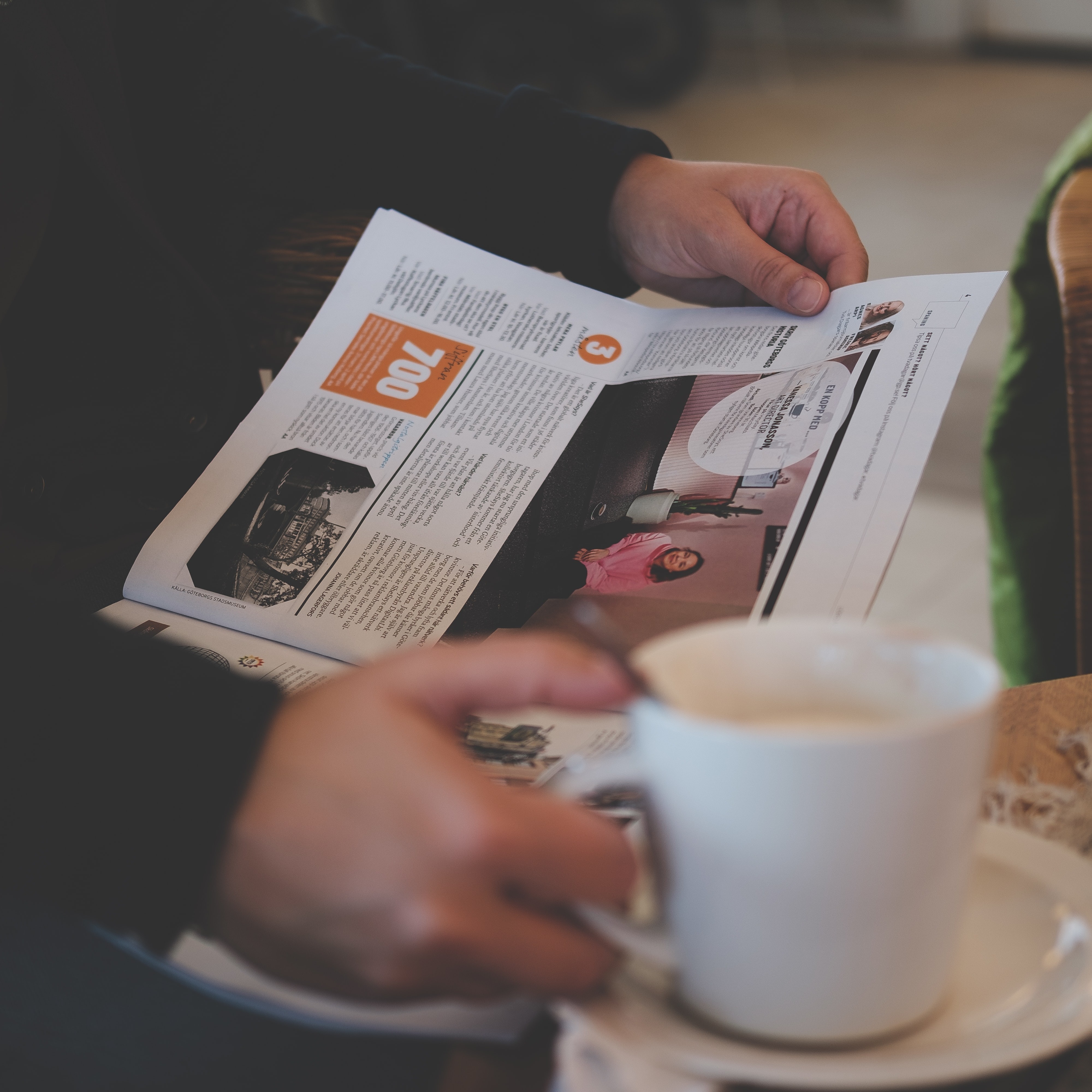 March 2021 - Press Review
National Coverage
Issues around migrants, refugees and asylum seekers in South Africa are politicised, say experts.
Daily Maverick – 29 March 2021
Experts and panellists speaking on migration and human rights at the annual Human Rights Festival, held virtually, organized by Constitution Hill and The Polisee Room, addressed how discussions about migrants, refugees, and asylum seekers in South Africa have become politicized. South Africa, according to Mukoni Ratshitanga, an associate at The Polisee Room, needs to address the "politicization of migration," which makes it a policy problem and causes South Africans to have negative views of migrants and refugees. "There are no foreigners taking anybody's job. The challenges you are dealing with are not because of foreigners," he said, adding that migrants are only searching for economic opportunities for themselves and for their families back home. There are legal and qualified migrants, and the government "needs to do more to change the general attitude towards asylum seekers and migrants because it plays a role in xenophobia and attacks against them" he said. In South Africa, migration is challenging, and there is a high unemployment rate, but migrants help to create jobs in the informal economy, not take them away as is said. The panellists were in agreement that politicians must be held accountable in terms of laws and policies around migration.
Read the full article at:
https://www.dailymaverick.co.za/article/2021-03-29-issues-around-migrants-refugees-and-asylum-seekers-in-south-africa-are-politicised-say-experts/
Migrants left vulnerable by Covid-19 pandemic; studies show.
Independent Online - 19 March 2021
Due to their location and lack of jobs, migrant workers in South Africa were disproportionately affected by the Covid-19 pandemic. The government should have reacted better to the influx of migrants at South Africa's borders, according to recent migration studies on the movement of migrants and refugees during the Covid-19 pandemic. Many of the country's land borders were closed to migration when the country went into lockdown in March last year, and this had a steady effect on the movement of people, according to Statistics SA research. The most visible manifestation of this impact occurred in December and January, when migrants seeking to enter or exit South Africa flocked to the country's borders, creating what could be described as a super-spreader event. This according to the research, was mainly due to the main focus of the government being on the movement of goods and services and not on people. And since the response was informal, huge crowds gathered at the border, where people were forced to wait for hours with no access to water or sanitation, potentially opening the door for a super-spreader event. Covid-19 also amplified the economic and social issues faced by migrants. According to research, many migrants come to South Africa in search of jobs, and the country's diverse economy encourages migration. Many migrants were exposed to xenophobic narratives accusing them of taking jobs as a result of their migration and quest for work opportunities. This has always been an inaccurate narrative, as evidence has shown that migrants are already extremely vulnerable. According to the data, more than 40% of working migrants do not have a contract. This makes them vulnerable, and the closing of businesses during the lockdown's peak last year revealed that many people were left without work. In the future, improved evidence-based narratives and discourse will be crucial, especially those on the plight of migrants, according to Princelle Venketsamy from Stats SA
Read the full article at:
https://www.iol.co.za/news/politics/migrants-left-vulnerable-by-covid-19-pandemic-studies-show-a107fae3-7d64-46de-aeee-8e7510b98be3
Home Affairs signs agreement to deal with backlog of asylum seekers.
SA News – 8 March 2021
Thanks to a new agreement signed on the 8th of March by UNHCR, the UN Refugee Agency, and the Department of Home Affairs, over 153,000 asylum seekers who have been waiting for years for a verdict on their asylum applications will have their cases heard and determined. The agreement kicks off a project to reduce delays and backlogs in asylum decisions by 2024, with the aim of overhauling the refugee management system. For several years, South Africa has been known for championing human rights and welcoming people fleeing war and oppression from all over Africa and the world. According to Home Affairs Minister, Dr Motsoaledi, the new agreement will provide financial and technical assistance to the Refugee Appeal Authority of SA (RAASA) in order to help them eliminate the backlog and create a strong asylum appeals management program in the future. The UNHCR will provide RAASA with US$9.6 million (roughly R147 million) in funding and technical assistance over the next four years in order to clear the backlog. This funding will assist in the hiring and training of 36 RAASA members over the next six months. Under the Asylum Decisions Backlog Elimination Project, 153,391 cases will be processed over the next four years. Those who are recognized as refugees will be able to access national services on an equal footing with South African people once their claims are processed, and they will also be able to contribute meaningfully to South African society and growth.
Read the full article at:
https://www.sanews.gov.za/south-africa/home-affairs-signs-agreement-deal-backlog-asylum-seekers
Regional Coverage
Mozambique's Humanitarian Crisis in Cabo Delgado Has Displaced 700,000
VOA News – 22 March 2021
The United Nations refugee agency warns that the humanitarian situation in Mozambique's Cabo Delgado province is rapidly worsening and, if not resolved, may have a negative effect on the surrounding countries. Two senior officials who visited makeshift displaced people settlements in Cabo Delgado say the insurgency, which started four and a half years ago, is increasingly escalating and causing a rising number of people to leave their homes. They say that 90% of those who have been displaced are staying with family and friends in urban areas where they can receive assistance. About 10% of the refugees are unable to find shelter and are living in deplorable conditions. The shelters are of the most basic kind, according to UNHCR Assistant High Commissioner for Protection, and the government last distributed food to them in December. Shelter, food, clothes, medical treatment, and security from violence are all necessities for the displaced in Cabo Delgado. In the makeshift villages, there is no fuel, and women are afraid to go out at night. More than 2,000 people have been killed since the uprising began in October 2017, it was also noted that violence has increased significantly in the last year. If the increasingly violent conflict is ignored by the international community, the UNHCR reports, the current number of 700,000 internally displaced people will increase to one million by June.
Read full article at:
https://www.voanews.com/africa/mozambiques-humanitarian-crisis-cabo-delgado-has-displaced-700000
Nearly 1,000 migrants returned to Libya
InfoMigrants - 29 March 2021
In late March 2021 over a 48-hour period, the coast guard and coastal protection intercepted and returned nearly 1,000 migrants to Libya, according to the International Organization for Migration (IOM). Including the migrants intercepted in the Mediterranean by the Libyan coast guard over the two-day period brought the total number of people returned to Libya this year to about 5,000. Libya has been a major transit point for refugees from Africa and the Middle East attempting to enter Europe in the last decade. The central Mediterranean Sea route is extremely risky, as boats making the crossing are often overcrowded and hazardous. The European Union has recently backed Libya's coast guard and other local organizations in their efforts to avoid sea crossings. Migrants who are apprehended by the Libyan coast guard and returned to the country are routinely held in detention centres, where they are subjected to abuse, torture, and extortion. The IOM has repeated its objection to the treatment of migrants inside Libya.
Read full article at:
https://www.infomigrants.net/en/post/31156/nearly-1-000-migrants-returned-to-libya
AU looks to extend agreement with Rwanda to host asylum seekers from Libya for more time
The New Times – 28 March 2021
The African Union (AU) hopes to enlist Rwanda's help in renewing a deal to house stranded African migrants evacuated from Libya. Rwanda agreed with the African Union and the United Nations High Commissioner for Refugees (UNHCR) to create a transit system within its territory to serve as a temporary home for African asylum seekers stuck in Libya after their attempts to illegally enter Europe through the Mediterranean Sea failed. The two-year agreement was signed in September 2019. The African Union's Commissioner for Health, Humanitarian Affairs, and Social Development paid a visit to the Emergency Transit Mechanism in Bugesera district, in the country's Western Province, where she shared the AU's willingness to extend the agreement beyond September this year, as she spoke to journalists. Regarding Rwanda's willingness to expand, Olivier Kayumba, the Permanent Secretary in the Ministry of Emergency Management (MINEMA), told the media that the government will evaluate the AU's proposal once it is submitted to them, and that he does not expect it to be denied.
Read full article at:
https://www.newtimes.co.rw/news/au-extends-agreement-rwanda-host-asylum-seekers-libya-more-time
IOM urges funds to help migrants in Horn of Africa and Yemen
InfoMigrants – 29 March 2021
An appeal for US$99 million has been launched by the International Organization for Migration, regional governments, and 38 humanitarian and development organizations to provide life-saving assistance to over half a million needy Horn of Africa migrants. According to a statement, many people in need of assistance have been stranded along the route from the Horn of Africa to Yemen. "These funds are needed for the first year of a four-year plan, known as the "Regional Migrant Response Plan 2021-2024′ (MRP), to resolve the dire humanitarian, human rights, and safety and security challenges that migrants in the area face," according to a statement from the UN agency. When the target is reached, the funds will be used to support local people in affected countries."
Read full article at:
https://www.infomigrants.net/en/post/31147/iom-urges-funds-to-help-migrants-in-horn-of-africa-and-yemen
Additional Regional News available from IOM.int/News includes:
At Least 20 Dead After Smugglers Force Migrants into the Sea Off Djibouti
IOM News - 4 March 2021
At least 20 people have drowned after smugglers threw dozens of migrants overboard during their journey from Djibouti to Yemen, the third such incident on the Gulf of Aden in six months.
https://www.iom.int/news/least-20-dead-after-smugglers-force-migrants-sea-djibouti
IOM Counts Excess of 131,000 Internally Displaced Persons in Northern Ethiopia Crisis
IOM News - 9 March 2021
Over 131,000 people are displaced in Ethiopia's Tigray region and neighbouring Afar and Amhara according to the International Organization for Migration (IOM) 's Displacement Tracking Matrix (DTM) survey, the first official data of this type on the crisis in Northern Ethiopia that began in November 2020.
https://www.iom.int/news/iom-counts-excess-131000-internally-displaced-persons-northern-ethiopia-crisis
IOM Somalia Relocates Nearly 7,000 Internally Displaced Persons Facing Eviction
IOM News - 9 March 2021
Nearly 7,000 internally displaced persons (IDPs) who were facing eviction from their homes in Somalia were relocated on Sunday by the International Organization for Migration (IOM) to Barwaaqo, a new site for IDPs, in the South West State.
https://www.iom.int/news/iom-somalia-relocates-nearly-7000-internally-displaced-persons-facing-eviction
Child Survivors of Trafficking Rescued in Ghana Return to Côte d'Ivoire
IOM News – 19 March 2021
After being brought to the country and exploited by traffickers on farms in Ghana's Volta Region, 13 child survivors of trafficking are now reunited with their families in their home country, Côte d'Ivoire. The International Organization for Migration (IOM) in Accra, Ghana, with Ghana's Ministry of Gender, Children and Social Protection (MoGCSP) organized the children's safe return.
https://www.iom.int/news/child-survivors-trafficking-rescued-ghana-return-cote-divoire
Hundreds of Unemployed Youth in Sierra Leone Receiving Skills Training
IOM News - 19 March 2021
A vocational training programme funded by the government of Japan, was implemented by the International Organization for Migration (IOM) this month in Sierra Leone and registered 940 participants. The goal of the programme is preparing 2,000 young men and women to meet the domestic demand for skilled jobs. Up to now, such training has been so scarce in Sierra Leone and companies have had to import skilled migrants from other African countries.
Read full article at:
https://www.iom.int/news/hundreds-unemployed-youth-sierra-leone-receiving-skills-training
International Coverage
Spain plans Africa-focused foreign policy
InfoMigrants - 30 March 2021
Spain wants to improve its political, economic, and institutional relations with African countries. The prime minister, Pedro Sanchez, announced his latest strategy at an event called "Africa Focus 2023," according to the Associated Press (AP). Spain already has agreements and funding in place with a number of West African countries, including Morocco, Mauritania, and Senegal, in part to improve those countries' ability to deter migrants on the coasts before attempting the perilous Atlantic crossing to the Canary Islands. According to the Associated Press, Sanchez characterized Spain as "Europe's southern gateway" to Africa, pointing out that Morocco is only a few dozen kilometres away from the southern tip of mainland Spain. Ceuta and Melilla, two Spanish enclaves on the African mainland, and the Canary Islands archipelago off the west African coast. It is Sanchez' hope that if Spain invests more in Africa, more opportunities will be created for young people within their own countries, offering them an alternative to attempting the journey to Europe in search of work and a better life.
Read full article at:
https://www.infomigrants.net/en/post/31198/spain-plans-africa-focused-foreign-policy
Germany presses on with deportations despite pandemic
InfoMigrants – 26 March 2021
Deportations from Germany have persisted despite the coronavirus pandemic. According to the federal government, 755 people were deported from Germany last year. The majority of them were sent to North African countries such as Tunisia, Morocco, and Algeria. Others were dispatched to Nigeria, Ghana, and The Gambia, among other places. Refugee activist Rex Osa is against this practice. His network "Refugees 4 Refugees" supports Nigerian-born refugees in southern Germany. Some fear that deportations could increase the risk of the coronavirus spreading in the refugees' countries of origin. Similar concerns have been expressed by refugee groups and large churches. There are not enough doctors, ICU beds, or ventilators in many African countries to care for corona patients. Vaccination services are often limited to a small number of nations. Another issue for migrants facing deportation is their home country's poor economic prospects. Many people are unsure how they can get by.
Read full article at:
https://www.infomigrants.net/en/post/31138/germany-presses-on-with-deportations-despite-pandemic
Rejected By 1 Mexican Port of Entry, Migrants Are Flown by U.S. To Another
National Public Radio - 26 March 2021
On the Southwest border, where about 5,000 undocumented migrants cross on average every day, the Biden administration faces a major logistical and humanitarian challenge. According to a senior Border Patrol official who spoke to reporters on the condition of anonymity on Friday, about half of the migrants are allowed to remain in the United States and apply for asylum, while the others are sent back to Mexico. Some areas on the border in Mexico are refusing to take the migrants back, so U.S. authorities are flying them to where Mexican officials will accept them. Misinformation is helping to spur this surge in migration from Central America as smuggling networks reassure people looking to make the trek north that the US border is open. The Biden administration has attempted to address the narrative with radio advertisements in both Spanish and indigenous languages, informing would-be Central American migrants that the border is effectively closed due to the pandemic and cautioning them not to "place their families at risk." But critics say this is a mixed message because the administration is allowing migrant children and some asylum seekers to cross.
Read full article at:
https://www.npr.org/2021/03/26/981190646/rejected-by-1-mexican-port-of-entry-migrants-are-flown-by-u-s-to-another
Yemen: Several killed in migrant detention center fire
WD.com - 7 March 2021
Migrants aiming to find work opportunities in Gulf states were killed in a devastating fire at a Yemeni migrant detention centre in the Yemeni capital city Sanaa on Sunday, the UN Migration Agency said. Houthi rebels run the centre and the cause of the fire is unclear. Most of the migrants in centre were from the Horn of Africa and at least 8 migrants were killed and 170 injured in the blaze. Although eight was the number of confirmed dead, "the total death toll is reported to be much higher," according to Carmela Godeau, director of the UN Migration Agency (IOM). In excess of 90 of those injured in the fires were thought to be in a serious condition.
Read full article at:
https://www.dw.com/en/yemen-several-killed-in-migrant-detention-center-fire/a-56801037
also see on the abovementioned incident:
When black lives don't matter: World silent on Houthi 'Holocaust' of African migrants
Arab News – 14 March 2021
On March 7, 2021, a detention centre fire caused the deaths and injuries of approximately 450 migrants, mainly Ethiopians. According to the Geneva-based SAM Organization for Rights and Liberties, which interviewed some survivors, the militia used force to end a strike by migrants protesting inhuman treatment, extortion, and poor conditions inside the facility.
Read full article at:
https://www.arabnews.com/node/1825071/middle-east
Photo by Mattias Diesel on Unsplash
---
Categories:
---
Tags: