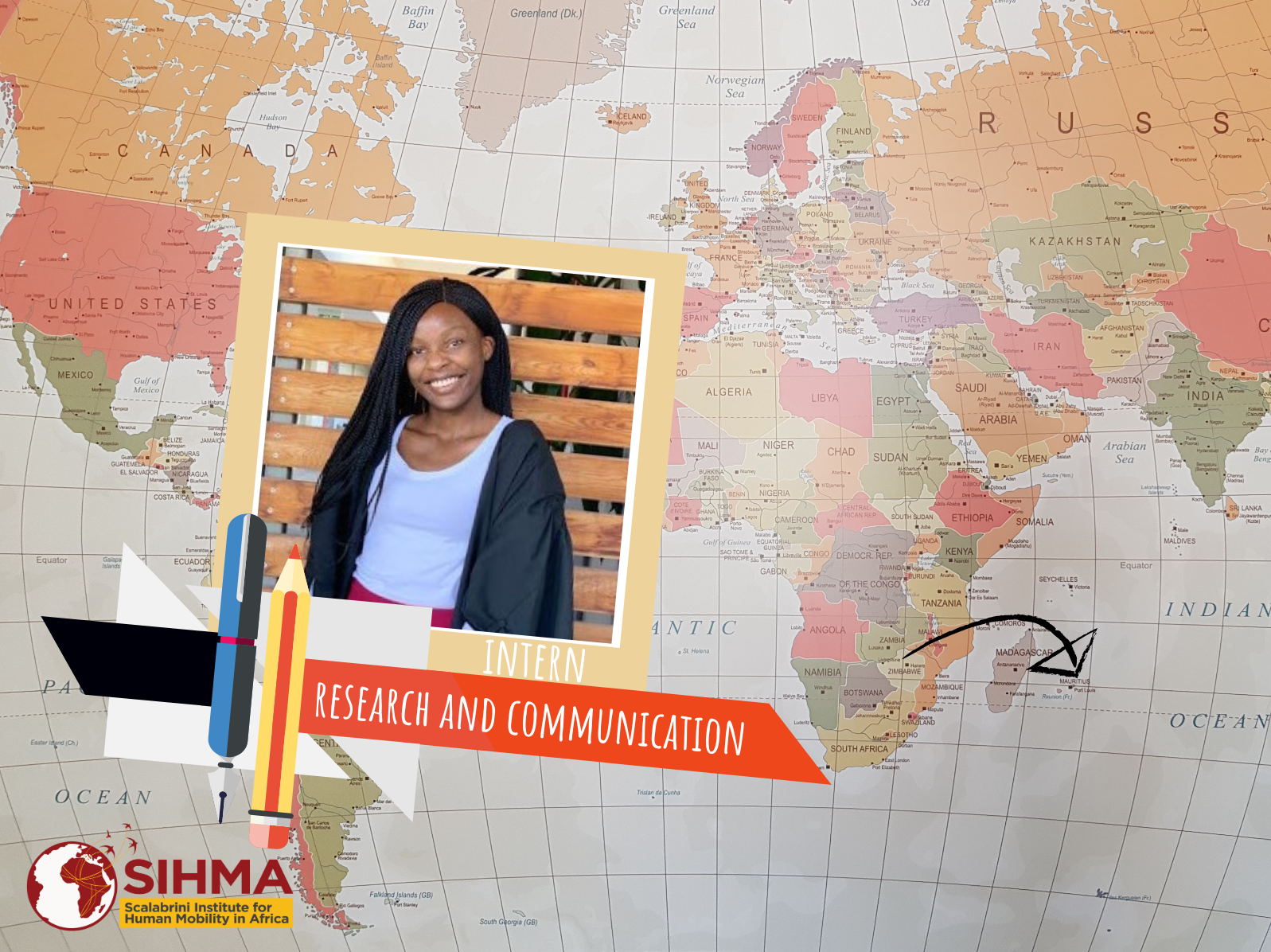 Maita's Internship at SIHMA
My name is Maita Deborah Jena. I am 20 years old. I was born and raised in Harare, Zimbabwe and I am a second-year student at the University of Middlesex (Mauritius Branch Campus). I am currently working towards obtaining a LLB Law degree with International Relations. I worked for SIHMA as an intern beginning in January 2021 and completing it in June.
I found SIHMA through a third party organisation and was very fortunate to be placed here.The duration of my internship was all done online and this means that I never got the opportunity to meet the team in person. Although I never got the chance to interact with them physically, due to the pandemic, this experience was still one of the most enlightning and constructive I have ever had. This also had no effect on the amount of help and guidance I received, not only from the executive team, but also from my fellow interns based all around the world.
I initially joined SIHMA in order to gain exposure about working in the real world as well as to gain some form of experience related to my field of degree. My main goal was to go in to this to see what I might like to do after university as well as to explore various jobs and roles within my field of study and at least get an idea as to what I may want to do after the completion of my degree. The field of migration was one I particulary wanted to explore as I am very passionate about ensuring that the rights and integrity of immigrants, emigrants, asylum seekers and refugees are met. Especially because I come from a family where, due to the political environment in Zimbabwe, many members of my family have had to seek asylum in other countries.
During my time here at SIHMA, I have learnt so much about all things migration. I have done four monthly Press Reviews as well as six blog posts and a country profile on Mozambique. I have also contributed to researching and posting several news articles on SIHMA's social media platforms. As a university student at times this was very tough, and I often found myself falling behind deadlines, but with the constant support and encouragement from the team, especially James, I was able to somehow complete and submit all the assignments and research I had conducted.
I am immensely greatful to the main executive team – Father Filippo, Debby and James for giving me the opportunity to volunteer here and share some of their expert knowledge on this topic with me and for consistently being there to lend a helping hand and guiding me as I have navigated through my first real internship. I am also incredibly thankful for their continued patience, understanding and encouragement. I consider myself fortunate to have had the opportunity to experiment and build on my knowledge of migration with such an incredible and helpful team, and I would highly encourage SIHMA's internship program to any person who has an interest with anything to do with the promotion of human rights for everyone and migration issues. Although my time here at SIHMA has come to an end, I look forward to continue to learn more on this topic that is not spoken about enough and impart some of what I have learnt to anyone ready to listen.
Maita Deborah Jena
---
Categories:
---
Tags: