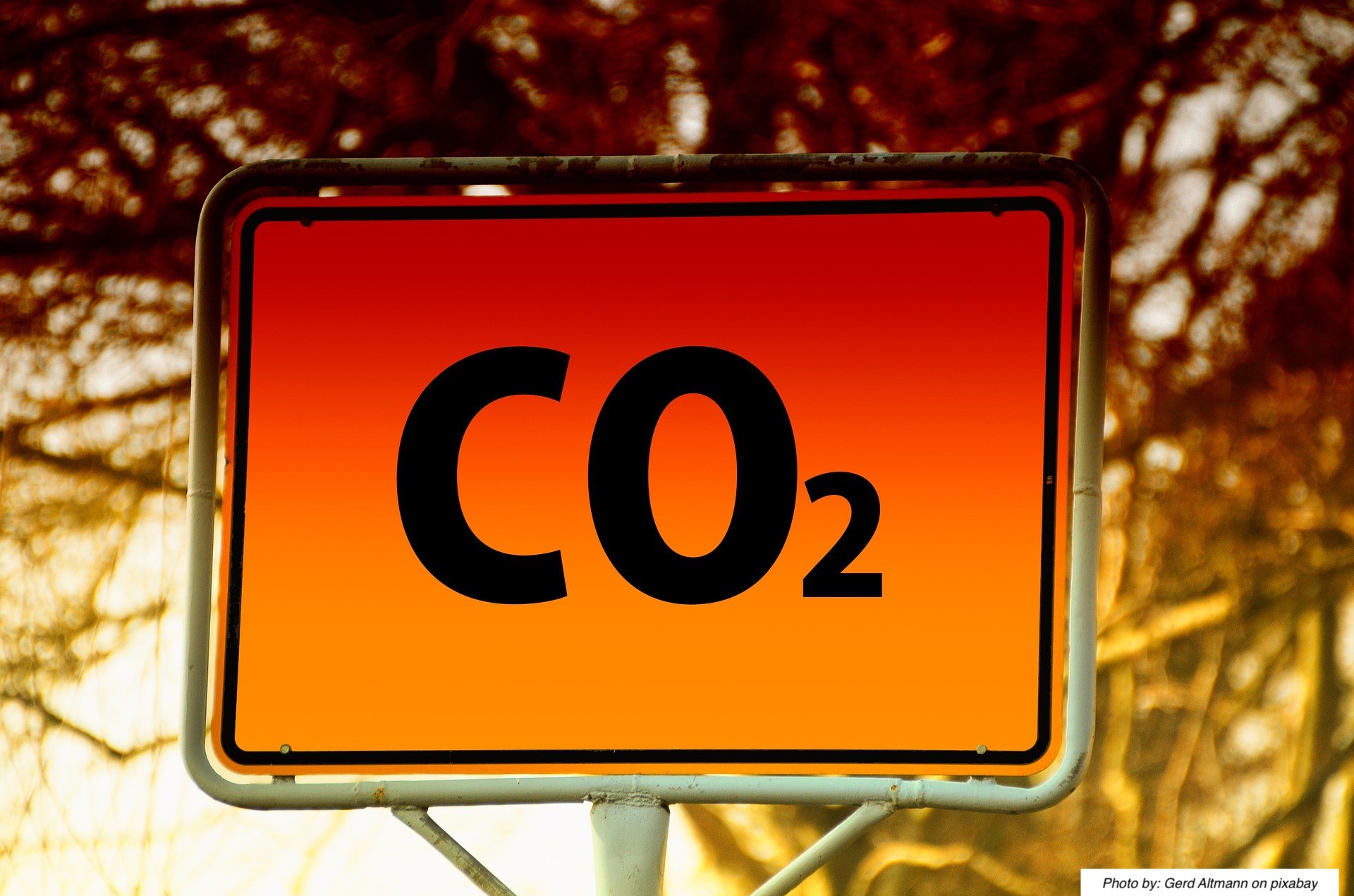 Madagascar Crisis
Madagascar, one of the lowest carbon emitters globally, is one of the countries worst affected by the consequences of global warming. Madagascar, is the world's first climate change directly induced famine [5].
Southern Madagascar is going through a very difficult time. It is suffering the worst drought in more than 40 years, with more than a million people on the brink of starvation. The overwhelming drought is leading to a violation of the basic human rights in terms of health, food, the right to life and the right to water. Civilians living in southern Madagascar are suffering in devastating circumstances due to the drought resulting from climate change. The hardship and starvation are so great on people who depend on subsistence farming and cultivation of the land to feed themselves and their families. In Southern Madagascar often referred to as the Deep South ("Le Grand Sud"), 91% of the people live below the poverty line [1].
The situation is so critical that people in this area are forced to rely on locusts, wild leaves, mud, and cactus fruits for food in order to survive and not starve [2]. While people look for insects to survive some days even those are not available as a mother of three said: 'today we have absolutely nothing to eat except cactus leaves' [3].
The situation in Madagascar is unfair as the island nation produces only 0.01% of the world's carbon emissions but suffers the terrible consequences including crop failure and unreliable rainfall [2]. Madagascar lacks the resources to deal with this problem that is affecting so many people, as the inhabitants of Le Grand Sud are unable to cope with the major negative effects that meteorological phenomena and climate change are bringing to the south of the island. As a consequence of not being able to cope with the impacts that global warming and carbon emissions are leaving on this island, people hardly eat and when they do eat, the nutrients in the food are minimal [1].
Unlike countries such as Yemen, South Sudan or Ethiopia, which suffer from conflict-driven or conflict and climate driven famines, in Madagascar, the current crisis is the direct result of climatic factors [5]. In mid-2021, an estimated 500,000 children in southern Madagascar were malnourished and the lives of over 100 000 of which are at risk of being lost if they do not receive help soon [5].
"I used to own land, but we sold most of it because of the drought, and all our possessions: our pots and spoons, we sold most of them. I left everything behind and everything I had at home I sold, so I could buy food and medicine for the children. All I have left now is this, a kapoaka [small tin can] to cook with, and only one spoon" said a thirty-year old mother of eight [1].
Amnesty International is aware of this situation in Madagascar and has appealed to world leaders from countries which greatly contributed to climate change and to resources rich countries to protect and assist the most vulnerable countries, such as Madagascar, which is currently experiencing the worst drought in more than 40 years [1]. Madagascar is one of the countries that contributes the least to global warming and carbon dioxide emissions, and one of the least responsible for the current climate crisis, but it is one of the countries that suffers the most from the effects of global warming. The link between climate change and the widespread drought in Le Grand Sud is clear to Amnesty International as global climate change has contributed to rising temperatures and decreasing rainfall. Agnès Callamard, Amnesty International's Secretary General, said: " Madagascar is on the frontline of the climate crisis. For one million people, it means a drought of catastrophic proportions, and violations of their rights to life, health, food and water. It could mean dying of starvation. This is happening now." [1]
The World Food Programme (WFP) is also asking for help and funds in order to slow down and stop this situation and, above all, to alleviate the suffering that so many people are experiencing. [2]. The WFP has asked for 69 million dollars to finance the aid [4]. The UN also states that Madagascar is on the brink of one of the most lethal and dangerous famines for its civilian population. Amnesty International researchers hear from a person from the region that the rainy season used to be from September to December, so crops started growing in February, but now, this year, the rain only began to fall in February, so nothing had grown in the fields for two years [1]. According to a World Bank analysis in the southern region of the country annual rainfall on average has decreased over the last century while average temperatures over the last 15 years have increased, due to global warming [1]. Global warming increases the likelihood of droughts [1] . A UN agency official visiting an emergency nutrition centre in the south of the country said he had encountered "silence and joylessness": children staring at you who were really just skin and bones. "I've been working with the Programme in several countries on this continent, in several emergencies, including the Democratic Republic of Congo, the Central African Republic, in Darfur, and I've never seen children in the situation they are in." [5]
Not only is Madagascar suffering from climate induced drought and famine, but the country is also affected by and recovering from other climate disasters displacing 10s of thousands to 100s of thousands of people including cyclones displacing 250 000 in 2017 (Cyclone Enwo) and 17000 displaced in 2020 (Cyclone Diane) [9]
Amnesty International wants rich countries to take responsibility for what poor countries are experiencing because of the high carbon dioxide emissions they produce as well as calling for the elimination of fossil fuels. Carbon dioxide emissions should be reduced by 45% by 2030 from 2010 levels and should reach zero by 2050 [1]. Amnesty International says the current situation is unacceptable, as the poorest and most marginalised groups are paying for the acts and behaviour of the world's biggest carbon dioxide emitters [1].
Due to the current situation on climate change and the environment, almost 200 countries met on 31 October in Glasgow (Scotland) for the COP 26 meeting with the intention of seeking new global commitments to fight global warming. During the Climate Change Conference, a document was adopted on the interests, contributions, and political will of the countries in the current crisis [6]. Among other things, the document cites the progressive reduction of carbon use as well as an invitation to countries to update their emission plans to achieve the goals of the Paris Agreement, which aims to prevent the increase of the global average temperature of the planet from exceeding 2°C and to promote additional efforts to keep global warming below 1.5°C [6]. Even so, much remains to be done, according to António Guterres, Secretary General of the United Nations, who stated that the COP 26 agreement is insufficient. [6]
Madagascar, called for climate empathy at COP 26. The famine on the tropical African island prompted Madagascar's environment minister to speak out about the current situation her country is going through [7] Baomiavotse Vahinala Raharinirina, Madagascar's environment minister, said the situation in the country is critical and warned that many other countries could suffer the same fate. Raharinirina said temperatures of 45 degrees Celsius and desertification are faced all year-round by the civilian population [8]. "Lack of water, women who now walk 20 km to fetch a container of water, these are the realities," she said. [8] 1.3 million people are suffering from severe hunger in Madagascar and tens of thousands of people are facing famine conditions. She called on world leaders to decide and act on the current global situation in order to prevent the crisis from spreading to other countries [8]. Madagascar is a country used to prolonged droughts, but the problem is that these periods of drought are now lasting longer than usual and according to the Minister, if climate change is not slowed down, by 2080, Madagascar could have 75% of its soil scorched [7]. This would impact on over 20 million people. In order to stop this situation, lifestyles in richer countries will have to change, from cheap flights for holidays to the use of gas heaters on outdoor terraces, to less energy intensive lifestyles [7]. The people who are suffering most from this situation are children, the minister said [7]. Half a million children are malnourished, 110,000 are severely malnourished. According to Raharinirina, the expected rainfall for the whole year is 450 mm, which is really equivalent to one month's rain over a full year. The drought is also affecting the diversity of the island, as many people are leaving their homes and moving to other regions as the current situation is unsustainable [7].
In order to change or simply improve the situation that Madagascar is going through, it is important that countries work together for a better future. It is necessary to fight against climate change and all that it entails, especially for countries with fewer resources which can barely cope with the repercussions of climate change, droughts, high temperatures, famine. Countries like Madagascar, non-polluting countries, that are environmentally and climate change conscious, which ultimately are suffering from the decisions and actions of wealthy countries. Madagascar is suffering from a situation that it did not cause. Many people have been displaced because the situation is critical, they barely have enough food to eat and feed themselves, and temperatures are very high. Rich countries have to be more empathetic and respect the environment, rich countries have to reduce their carbon emissions and they have to start making small and large changes in order to prevent the destruction of the planet and the people on it. As a result of the actions of the rich countries, many children and vulnerable people are facing severe conditions of starvation, children and others need nutrient-based food and are currently eating leaves and cactuses. The situation is really unacceptable and world leaders have to get to work to improve this situation and be more respectful of the people and the world, as today it is Madagascar that is living this situation, but if we continue like this, many countries may go through the same in the coming years. By our actions we are destroying the world, the people in it, their lives, their families, their crops. Empathy, responsibility and action are needed to improve this situation.
James Chapman and Ángela Hernández López
SIHMA SIHMA
Project Manager Research and Communications Intern
SOURCES:
[1]https://www.dailymaverick.co.za/article/2021-10-28-climate-crisis-one-million-people-face-famine-in-madagascar-reports-amnesty-international/
[2]https://www.aljazeera.com/news/2021/9/3/madagascar-is-on-brink-of-first-climate-induced-famine-un-warns
[3]https://www.bbc.com/news/world-africa-58303792
[4]https://es.euronews.com/2021/11/03/madagascar-primer-pais-en-sufrir-una-hambruna-causada-directamente-por-el-cambio-climatico
[5]https://news.un.org/es/story/2021/11/1499412
[6]https://news.un.org/en/story/2021/11/1105792
[7]https://english.almayadeen.net/news/environment/faminehit-madagascar-calls-for-climate-empathy-at-cop
[8]https://www.straitstimes.com/world/famine-stricken-madagascar-calls-for-climate-empathy-at-co
[9] https://www.internal-displacement.org/countries/madagascar
Photo by Gerd Altmann from Pixabay
---
Categories:
---
Tags: