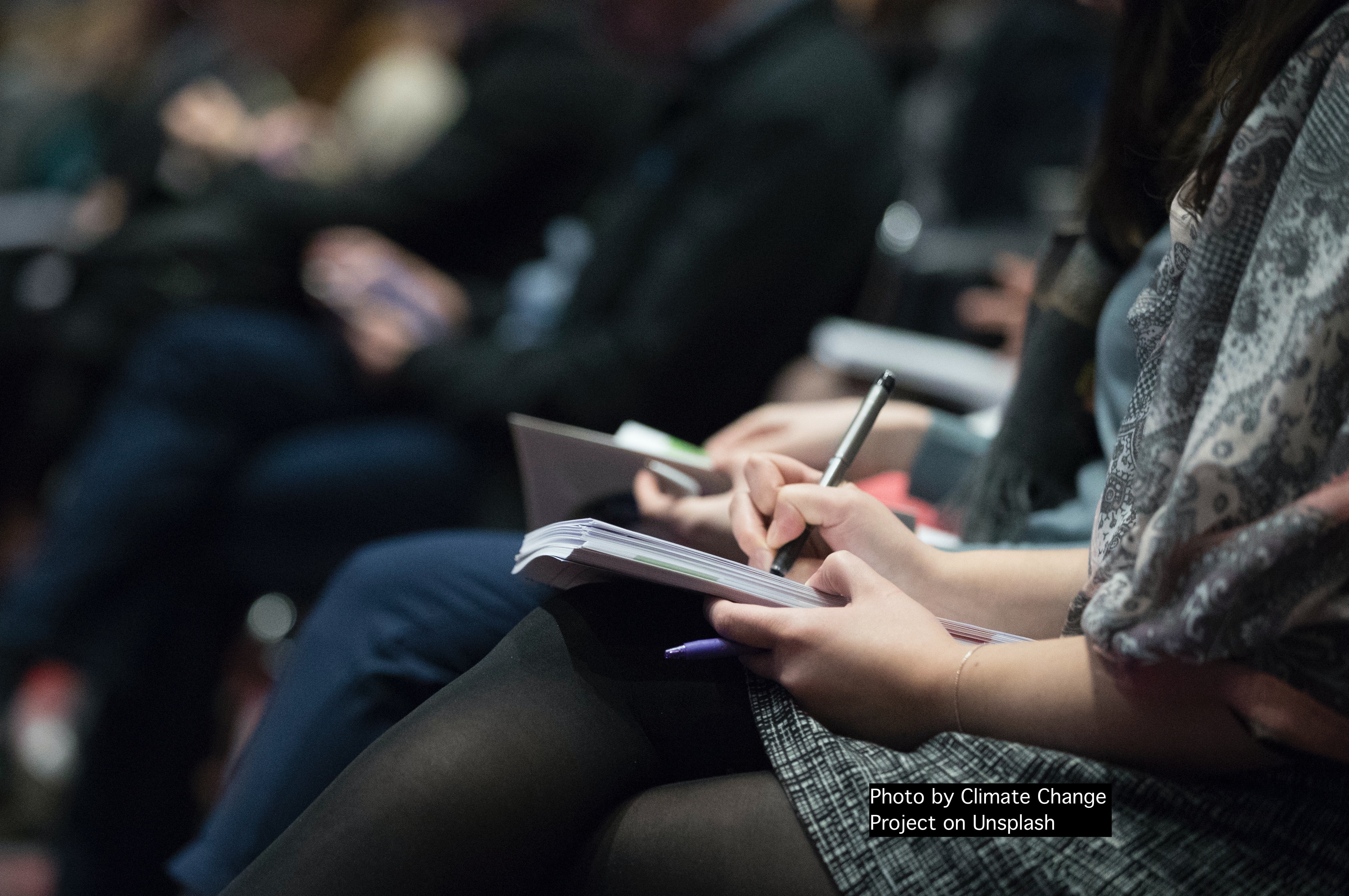 June 2022 - Press Review
National Coverage
Vigilantes and violence have migrants in South Africa scared for their lives
The Washington Post, June 5, 2022
Those involved in the operation claim that the Zulu word "dudula" means "to push back." The official unemployment rate was around 35% in the first quarter of this year, according to government statistics. The astounding 42 percent rate of unemployment among employees between the ages of 25 and 34 is unfathomable. South Africa has always struggled with anti-immigrant sentiment. Since May 2008, there have been a significant upsurge in attacks on migrants. Operation Dudula participants accuse migrant laborers of fueling the nation's high unemployment rate and facilitating widespread crime. 42 percent of workers between the ages of 25 and 34 are thought to be unemployed.
Read the full article at: https://www.washingtonpost.com/world/2022/06/05/south-africa-operation-dudula-immigration/
A movement gains force to 'put South Africans first,' and to drive migrants out
NPR, June 14, 2022
For many years, South Africa gas battled with the conversation surrounding migration and illegal immigration. The latter has led to the formation of vigilante groups like "Operation Dudula". An anti-immigrant, anti-foreigner organization called Operation Dudula was founded in and around Soweto, a slum outside of Johannesburg, about a year ago. The organization has gained a lot of support and given rise to groups in cities around the nation, including Cape Town and Durban. They want to evict immigrants who, according to their claims without supporting data, are stealing employment, increasing crime, and taxing the public sector.
Read the full article at: https://www.npr.org/2022/06/07/1103445432/south-africa-anti-immigrant-operation-dudula%EF%BB%BF
S African minister suggests foreigners are to blame for no jobs
Aljazeera, June 16, 2022
At a conference hosted by the South African Youth Economic Council (SAYEC), a speaker confronted Mbalula about the lack of employment opportunities for young people in the nation. The transport minister of South Africa, Fikile Mbalula, has claimed that "Pakistanis and illegal foreigners" are a contributing factor in the nation's high unemployment rate. Youth make up more than half of South Africa's overall unemployment rate of 35%, according to Stats South Africa. This has frequently resulted in conflict between immigrants and South Africans who accuse foreigners of stealing jobs and businesses that should have gone to locals. The minister's statements have been called reckless as they fuel xenophobic rhetoric and vigilantism from organizations like Operation Dudula.
Read the full article at: https://www.aljazeera.com/news/2022/6/16/s-africa-minister-suggests-foreigners-to-blame-for-no-jobs
Home Affairs accuses NGOs challenging ZEP cancellation of wanting to 'dislodge' govt
News 24: June 28, 2022
The Helen Suzman Foundation (HSF) and NGOs have been charged by the Department of Home Affairs of attempting to "dislodge" the government. Regarding the way the department handled Zimbabwe Exemption Permits (ZEP) to visas, the charity sought to sue the government in court. According to the foundation, this would convert ZEP holders in South Africa into undocumented migrants, and ZEP holders would be forced to return to Zimbabwe if they did not meet the stringent requirements of one of the categories of visas on offer, only to face the same problems that had caused them to flee in the first place.
Read the full article at: https://www.news24.com/news24/southafrica/news/home-affairs-accuses-ngos-challenging-zep-cancellation-of-wanting-to-dislodge-govt-20220628
Regional Coverage
First Flight Taking Channel Migrants to Rwanda Set for 14 June
AfricaNews, June 1, 2022
The transport of migrants that have crossed the English Channel to Rwanda has been set to occur starting on the 14th of June. This news carries great weight as there is a significant amount of controversy surrounding the issue of transporting migrants to Rwanda due to their highly criticized history of human rights abuses and censorship.
Read the full article at: https://www.africanews.com/2022/06/01/first-flight-taking-channel-migrants-to-rwanda-set-for-14-june//
Mediterranean Sea Journeys for Migrants Have Grown More Deadly: UNHCR
UN News, June 10, 2022
The UNHCR, the refugee-focused arm of the United Nations released a report that shows that at least 3,000 migrants (mainly from Africa) made the attempt to cross the Mediterranean Sea. The article seeks to disseminate information related to the risks related to the journey and give further context to the dangers that many migrants face due to desperation.
Read the full article at: https://news.un.org/en/story/2022/06/1120132
IOM Assists Over 350,000 People Facing Extreme Drought in Somalia, Millions More Need Support
IOM, June 10, 2022
Somalia is experiencing a drought of unprecedented proportions, affecting more than 7.1 million people, or about half of the country's population. The International Organization for Migration (IOM) has helped over 350,000 people affected by the drought and is stepping up its response. Following the fourth consecutive unsuccessful rainy season, the drought is the worst in decades. The long-running humanitarian catastrophe in Somalia—caused by conflict, instability, periodic weather shocks, and disease outbreaks—is getting worse due to the country's extreme dryness. With 213,000 people suffering from extreme hunger, food, water, healthcare, and shelter continue to be the most urgent needs. Thousands of individuals have received immediate life-saving assistance from teams, including emergency water trucking, water infrastructure, shelter, non-food goods, and household items.
Read the full article at: https://eastandhornofafrica.iom.int/news/iom-assists-over-350000-people-facing-extreme-drought-somalia-millions-more-need-support
New migration row as African states slam Morocco and Spain over border deaths
Euractiv, June 30, 2022
A UN resolution criticizing Spain and Morocco over the deaths of African migrants in the Spanish colony of Melilla has been requested by Kenya, Gabon, and Ghana. They contend that despite legislation defending the rights of refugees, African refugees continue to face discrimination in Europe. One of the UN Security Council's three non-permanent members is Kenya.
Read the full article at: https://www.euractiv.com/section/africa/news/new-migration-row-as-african-states-slam-morocco-and-spain-over-border-deaths
International Coverage
Record number of people fleeing violence, says UN
euobserver, June 16, 2022
The UN 2021 Global Trends Forced Displacement report notes that 1 in 78 persons have been forced to flee. This means that for 2021, just over 89 million people were displaced. The figure for 2022 currently stands at 100 million people being displaced currently, which is greatly being affected by Russia's invasion of Ukraine. 83% of total displaced persons are hosted in low-income countries, while the remaining 27% percent are hosted in impoverished countries such as Uganda, Chad, Congo, and Sudan. These impoverished countries only account for 1.3% of the world's GDP. It's been noted that with the effects of food shortages and high energy prices due to Russia's invasion of Ukraine, these trends are likely to be further amplified.
Read the full article: https://euobserver.com/migration/155232
Read 2021 Forced Displacement Global Trends report here: https://www.unhcr.org/62a9d1494/global-trends-report-2021
At least 50 people found dead in a truck in San Antonio, Texas
Aljazeera, June 28, 2022
In what appears to be an effort at human smuggling along the US-Mexico border, at least 50 people have been discovered dead inside a tractor-trailer in San Antonio, Texas. At least 22 Mexicans, seven Guatemalans, and two Hondurans were confirmed deceased on Tuesday, according to Marcelo Ebrard, Mexico's foreign minister. The catastrophe on Monday may rank among the deadliest cases of human smuggling along the US-Mexico border in recent memory. According to Jack Staton, a former senior employee with ICE's investigative branch who retired in December, the I-35 freeway, which passes through San Antonio from the Mexican border and close to where the truck was seized, is a well-liked smuggling path because of the enormous volume of truck traffic.
Read the full article at: https://www.aljazeera.com/news/2022/6/28/dozens-of-people-found-dead-in-truck-in-san-antonio-texas
Poland completes Belarus border wall to keep asylum seekers out
Aljazeera, June 30, 2022
To stop the flow of unauthorized asylum seekers, Poland has finished construction of a new steel wall along its border with Belarus.
The wall, which was finished on Thursday, is intended to keep out individuals who are fleeing conflict and poverty in the Middle East and Africa after being pushed to do so by the Belarusian government last year as part of its dispute with the EU. The construction of Poland's 353 million euro ($407 million) wall, which is 5.5 meters (18 feet) high and runs along its northern border with Belarus for 186 km (115 miles), was well underway as the country opened its doors to millions of Ukrainians fleeing Russia's invasion.
Read the full article at: https://www.aljazeera.com/news/2022/6/30/poland-belarus-border-completed-wall-to-keep-asylum-seekers-out
Global labor migration increases by five million
ILO, June 30, 2022
According to the International Labor Organization's most recent estimates, there are now 169 million international migrant workers in the world, an increase of 3% since 2017. (ILO). Additionally, since 2017, the proportion of young migrant workers (aged 15 to 24) has increased by about 2%, or 3.2 million. In 2019, there were 16.8 million of them. However, many migrant workers frequently hold temporary, unprotected, or informal positions, which exposes them to a higher risk of job insecurity, layoffs, and deteriorating working conditions. Since women migrant workers are overrepresented in low-paying, low-skilled employment, they have limited access to social protection, and there are fewer options for support services, the COVID-19 problem has made them more vulnerable.
Read the full article at: https://www.ilo.org/global/about-the-ilo/newsroom/news/WCMS_808884/lang--en/index.htm
---
Categories:
---
Tags: