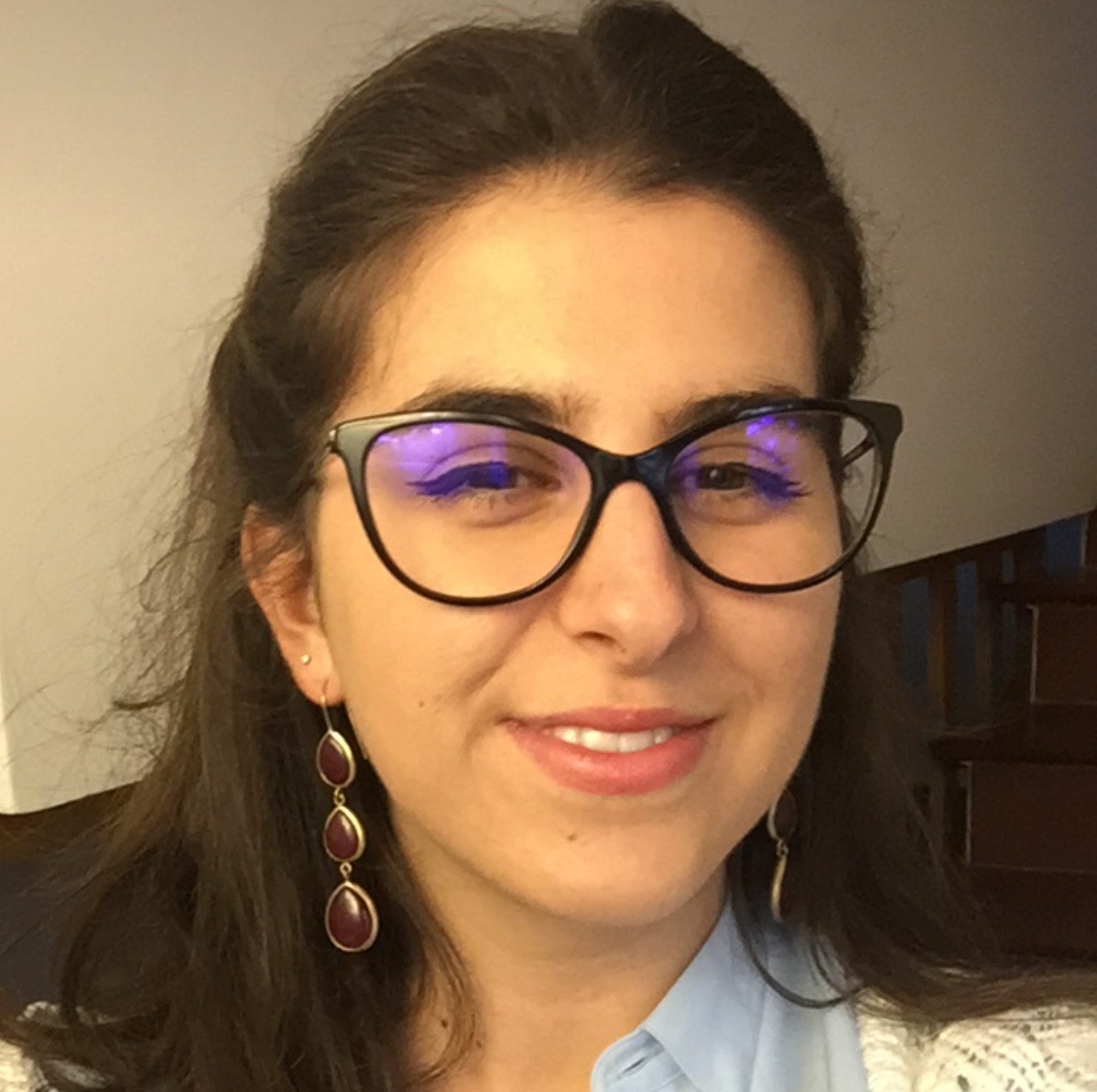 Ginevra Gianardi: 'From Rome to Cape Town, my internship experience at SIHMA'
The Scalabrini Insitute for Human mobility in Africa was very greatful to collaborate with Ginevra Gianardi, one of our interns at SIHMA from November 2020 to April 2021, who collaborated remotely in research and communication. It is precious for our team to have young students who are passionate about migration and human rights, who want to learn more and share their knowledge and skills with our Research Institute.
Ginevra was born and raised in Rome, Italy. She attended university at the School of Oriental and African Studies (SOAS) in London, and graduated with an undergraduate degree in International Relations and Politics in 2019. She has recently completed a postgraduate degree in International Migration and Public Policy at The London School of Economics and Political Science (LSE). During her studies, Ginevra has further explored the relationship between healthcare disparities and migration, and has specifically focused on the impact of deportation policy on migrant mental health. Alongside this training, she gained experience by working for a society that aimed to provide aid to migrant communities in urban and encamped realities across France, the UK and Lebanon. Here, she raised awareness on patterns of mass migration and encampment policies, and developed strategies for fundraising, local assistance in refugee camps and social relief. Her main areas of focus are gendered migration and labour exploitation, urbanisation and the spatiality of migrant reception/detention facilities, migration policy, refugee mental health and the adverse effects of the environment on mobility. Ginevra joined SIHMA as a Research and Communications Intern for 4 months, in order to advance her understanding of current migration patterns and issues in South Africa and in the continent. Here is Ginevra's reflection about her experience with us.
"My experience with SIHMA has opened countless doors for me in terms of research, continuous study and understanding of the socio-political and economic dynamics coexisting with migratory realities, and professional skills. In fact, the internship, was punctuated by a series of projects that were extremely ambitious in both form and content, and which allowed me to implement and increase my knowledge through deeply critical and innovative research methods. From the very first moment, this professional reality represented for me a moment of eclectic growth and sharing, within an extremely friendly and cooperative working environment. In fact, from the very beginning my experience has been cradled by a general helpfulness and cheerfulness, which have never been denied to me by the rest of the team, who have always tried to mediate individual and group difficulties, to guide projects with clarity, and to maintain a cheerful sociability despite the complex historical context. For every doubt I had, there was always a friendly face ready to help me out, and for every error I made, there was always understanding and support. The profound humanity and professionalism of my colleagues has ensured the international extension, beyond geographical and physical boundaries, of a spirit of cooperation not limited by the four walls of the Cape Town office. Although being far from Cape Town, in my home in Rome, I have always felt close to those who, during Zoom meetings, spoke from thousands of kilometres away. This connection and colleagiality, though by neccessity virtual, remained fundamental in such a uniquely alienating moment in time. It was therefore easy for me to understand the communication dynamics of the organisation and its ambitions in terms of research and dissemination, which I was able to consolidate through the use of social media and the heterogeneous production of articles. This continuous diversification of the material developed and proposed by SIHMA has ensured the maintenance of a continuous interest in its projects, which have never failed to cultivate my cultural background and thirst for knowledge. In fact, this format allowed me to deepen concepts and realities that I had previously only hinted at or read superficially, and that are instead deeply nodal for the understanding of migration, local social realities, and public policies developed at regional and local level. Moreover, I appreciated SIHMA's continuous effort to research and promote perspectives that are not necessarily Eurocentric or Western in relation to migration realities. Among the various research projects in which I have been involved, the most recent one focuses on the role of the means of transport used by migrants in relation to the increasing vulnerability of those moving across national borders, and the public policies in place to 'protect' their borders. Here, the research aimed to analyse and identify new perspectives on migration, and to do so by shifting the focus to means of transport as a locus of political action. Indeed, means of transport can be understood as imbued with and adhering to broader migration policies, if we consider how little neutrality there actually is in the role of ships, trains and buses in delineating the concepts of 'migration' and 'migrant'. The visual dramatisation of the arrival of 'illegal migrants' on dubious means of transport establishes a duplicity in the national audience, which develops feelings of perceived 'invasion', and simultaneous empathy for the human tragedy of the migratory journey. This dual dynamic allows for the expansion and fortification of pre-existing control structures against illegal immigration. Thus, in terms of migration, means of transport and limitations such as the border wall and detention centres represent contested spaces of discursive production, and need to be analysed in order to fully understand migratory phenomena and their developments. This was particularly relevant at the time of pandemic, as the restrictions and closures imposed have facilitated the emergence of new human trafficking routes, and the use of ever fewer and more insecure means of transport. In 2020, at least eight migrants died of suffocation in Germany while travelling by truck, with similar incidents reported in Italy and Mozambique, where 64 people were found dead after a hellish journey in temperatures of over 34°C.
With the aggressive increase in deaths during the migration journey via the Mediterranean between 2020 and 2021, and the parallel increase in violent attacks on foreign truck drivers on South African soil, it was crucial to research the means of transport and their role as political mediators. The coexistence of growing poverty and despair, coupled with renewed social tensions due to economic or employment factors, contributes to the extension of a situation of unease that continually risks escalating into violence. The study of means of transport made it possible to trace human trafficking routes, and underlines the characterisation of the 'migrant' as an exploitable individual with no rights.
In conclusion, the research projects promoted by SIHMA stimulated the documentation of complex and often little touched contexts that favour the implementation of non-Eurocentric perspectives. All this indicates how SIHMA represents a unique and necessary space in terms of research and communication, and underlines the value of the internship experience."
by Ginevra Gianardi
If you are interested in a internship or volunteering experience at SIHMA, visit our Volunteer program page on SIHMA website, get the research or communication brochure and contact us.
---
Categories:
---
Tags: