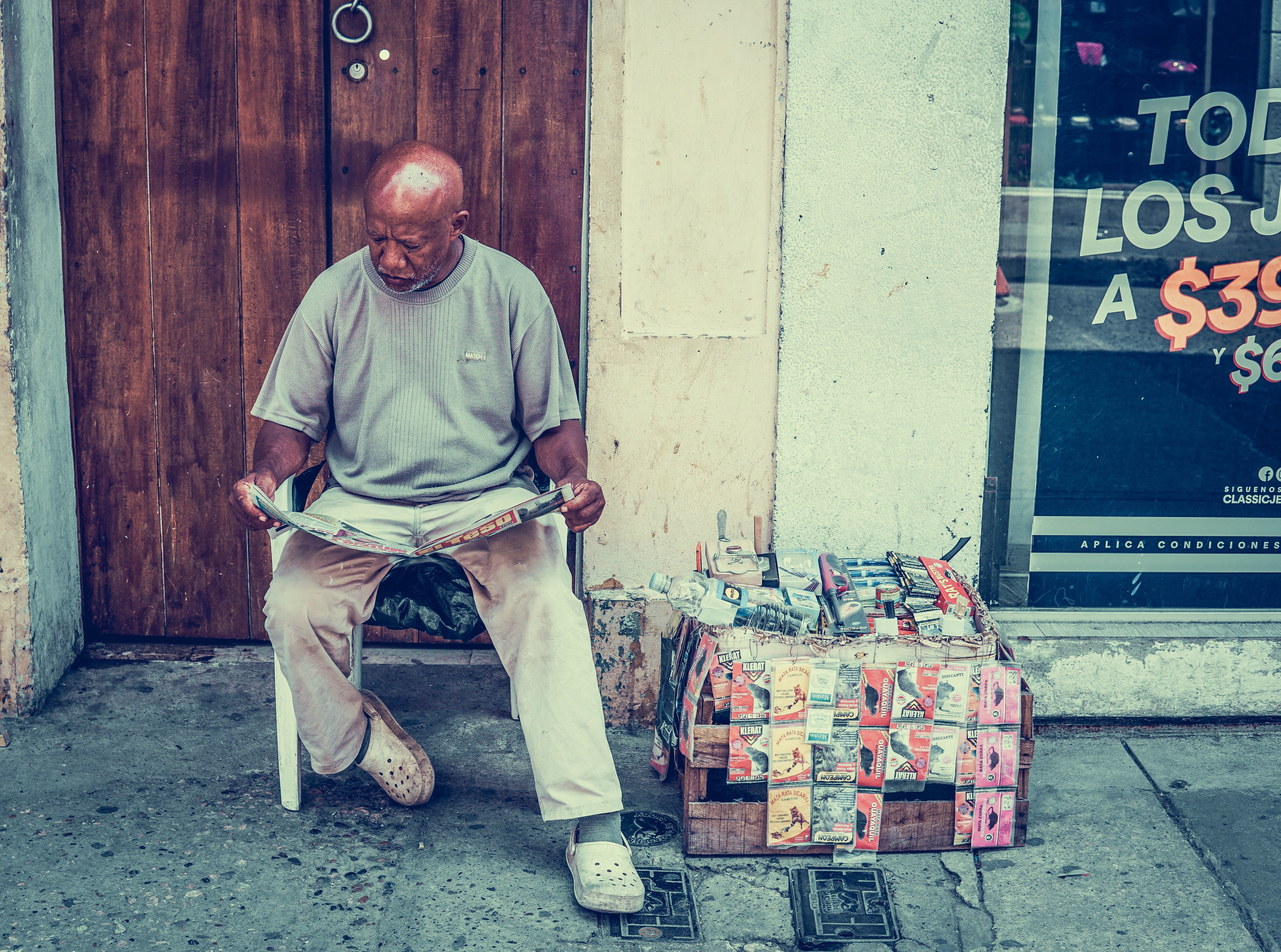 February 2021 – Press Review
National Coverage
Migrants in SA fear being excluded from the Covid-19 vaccination campaign.
Daily Maverick - 5 February 2021
While most South Africans are looking forward to the distribution of the vaccines, the migrant community is growing increasingly concerned about the vaccine's availability to them. Dr Zweli Mkhize, South Africa's Minister of Health, said on the 30th of January that only South African citizens would be receive the COVID 19 vaccine during the rollout because the government does not have the resources to help undocumented immigrants. Undocumented immigrants have said that they have previously faced what they call "medical xenophobia," and argue that immunizing them against the coronavirus is in the best interests of South Africa. In a similar vein President Cyril Ramaphosa has said that "it is in the best interests of all that as many of us receive the vaccine as possible" and that the vaccine will be made "available to all adults living in South Africa, regardless of their citizenship or residence status."
Read the full article at:
https://www.dailymaverick.co.za/article/2021-02-05-migrants-in-sa-fear-being-excluded-from-the-covid-19-vaccination-campaign/
Getting migrants vaccinated is critical.
New Frame - 8 February 2021
Migrants without documents may be wary of getting the Covid-19 vaccine, as they need assurance that their personal information will be kept private and not used against them. Ramaphosa has insisted that the vaccine would be made available to all adults living in South Africa "regardless of their citizenship or residence status". Despite the government confirming that migrants, refugees, asylum seekers, and even undocumented nationals would be eligible for the vaccine, some irresponsible reporting has placed doubt on this. The UNHCR has stressed the importance of including these vulnerable communities globally in vaccination strategies. Despite the reassurance from the government, Amir Sheikh, a spokesperson for the African Diaspora Forum, said that more needs to be done to encourage migrants to come forward and get vaccinated, especially those who have expired permits or lack documentation. "It would be hypocritical of the government to limit the vaccine rollout inside South Africa's borders to only those who hold citizenship or valid documentation" as this would amount to "another form of vaccine nationalism" said Sally Gandar, head of advocacy and a legal adviser at the Scalabrini Centre of Cape Town. "We need to vaccinate as many people as quickly as possible. Excluding anyone is to the detriment of all of us" said Jo Vearey, director of ACMS at the University of the Witwatersrand.
Read the full article at:
https://www.newframe.com/getting-migrants-vaccinated-is-critical/
Ongoing closure of reception offices leaves refugees and asylum seekers in undocumented limbo.
Daily Maverick – 10 February 2021
South Africa is a signatory to international refugee treaties, which the Refugees Act has incorporated into its legal system and accordingly refugees and asylum seekers are protected by the Bill of Rights. However, many refugees are in limbo due to the ongoing closure of refugee reception centres. Since the declaration of the national state of disaster, which was followed by the national lockdown, all public and private offices and institutions were closed down, except the ones that provide essential services. The Department of Home Affairs' offices were among those that were closed, and its services were limited to ensuring the repatriation of stranded South African citizens and permanent residents, as well as allowing foreign nationals to leave the country. Permits and visas could not be issued or renewed due to the closure of these offices. Although the Department of Home Affairs issued a directive that all visas and permits that expired or were due to expire on, before, or after 25 March 2020 should be deemed valid and has been periodically extended, institutions providing public services have used the expiration of refugee and asylum seeker permits to deny them the services to which they are entitled — services that they require to live a dignified life. Refugees and asylum seekers believe that closing refugee reception offices obstructs rather than protects their access to services. Furthermore, they believe that the closure will result in a massive backlog from which the department will struggle to recover.
Read the full article at:
https://www.dailymaverick.co.za/opinionista/2021-02-10-ongoing-closure-of-reception-offices-leaves-refugees-and-asylum-seekers-in-undocumented-limbo/
Ruin in the aftermath of Durban's xenophobic attacks.
New Frame – 17 February 2021
The attacks by the Umkhonto weSizwe Military Veteran's Association (MKMVA) on traders in the central business district have forced foreign workers and migrants into vulnerable positions to start over, whilst fearing for their lives. The group accuses migrants of taking jobs and opportunities that could go to locals. They are also accused of committing crimes, particularly selling drugs. Many in South Africa hold the unfounded belief that migrants "steal jobs". A group calling itself Only One South Africa marched to the Zimbabwean and Nigerian embassies in Pretoria last year demanding that people from those countries return home, citing jobs and crime. As South Africa's unemployment rate rises due to Covid-19 and lockdown restrictions, analysts warn that migrants will become the scapegoats for joblessness, regardless of what statistics and facts show, and the risk of xenophobic attacks has increased.
Read the full article at:
https://www.newframe.com/ruin-in-the-aftermath-of-durbans-xenophobic-attacks/?fbclid=IwAR12-k_c-bTcHejJwgUTFf0FC8khW95iwXRf1ld27qnT63ldj4EWchgEJbc
Regional Coverage
Refugee resettlement pressure rises as funding dwindles.
Daily Maverick – 11 February 2021
Africa has the largest resettlement needs worldwide, but in 2020 the lowest number of asylum seekers and refugees in nearly twenty years was catered for. In 2020, only 22,770 refugees out of 79.5 million displaced people were relocated by 20 countries through the United Nations Refugee Agency (UNHCR) – the lowest number since the agency started collecting this data in 2003. Despite record-high numbers of displaced people in need, refugee resettlements in 2020 reached historic lows. Simultaneously, significant funding gaps remain, with UNCHR issuing urgent appeals after a 51% overall funding gap. Food, water, shelter, and hygiene are all directly impacted by a lack of funding. Education, survivor psychosocial support, and child protection have all been cut. The decrease in resettlement and the funding gap is putting more pressure on African host countries, exposes refugees to greater risk, and drives irregular migration.
Read full article at:
https://www.dailymaverick.co.za/article/2021-02-11-refugee-resettlement-pressure-rises-as-funding-dwindles/
Migration from East Africa to Gulf down 73%
Anadolu Agency - 24 February 2021
COVID-19 triggered a 73 percent decrease in migration from East Africa to Gulf Council countries in 2020, according to a new study released by the IOM. "Despite lower arrivals in 2020, owing in part to COVID-19-related constraints, threats have increased with increased detention, trafficking, and forced transfers," the report said. The data showed the number of migrants crossing via Yemen from the Horn of Africa region dropped from a high of 138,213 in 2019 to 37,537 in 2020. Forced returns from the Kingdom of Saudi Arabia were also significantly reduced, passing from nearly 121,000 Ethiopian migrants in 2019 to 37,000 in 2020. Migrants in the area, including Internally Displaced Persons (IDPs) and refugees, are also unable to obtain COVID-19 care or personal protective equipment. According to the report, they are also vulnerable to discrimination, prejudice, and xenophobia.
Read full article at:
https://www.aa.com.tr/en/africa/migration-from-east-africa-to-gulf-down-73-/2155654
International Organization for Migration Responds to Resurgence of Ebola in Guinea and the Democratic Republic of the Congo.
AfricaNews - 19 February 2021
Following news of new Ebola virus disease (EVD) outbreaks in Guinea and the Democratic Republic of the Congo (DRC), the International Organization for Migration (IOM) is mobilizing personnel and services to assist national authorities in Guinea and the DRC in preventing the disease's spread. As both countries are already grappling with COVID-19, health and other essential services are stretched to the very limit. In order to advise tailored preparedness and response strategies to infectious disease outbreaks, the IOM's public health initiatives examine human mobility within and across international borders. The Organization has deployed over 1,500 frontline workers who conducted over 194 million health screenings across 169 critical locations in the DRC and neighbouring countries - South Sudan, Burundi, Rwanda and Uganda. In addition, over 30 population mobility mapping exercises were carried out within and across borders.
Read full article at:
https://www.africanews.com/2021/02/19/international-organization-for-migration-responds-to-resurgence-of-ebola-in-guinea-and-the-democratic-republic-of-the-congo/
Migrant boat sinks off Lampedusa with one dead and 22 missing.
The Guardian - 13 February 2021
Tunisian navy confirmed that a boat sank in the Mediterranean Sea near the Italian island of Lampedusa and one body was recovered, 25 African migrants were rescued, including six women, and 22 were missing, when the navy's rescue efforts were halted due to bad weather.
The rescued migrants were taken to Tunisia and advised that their boat left from the Sidi Mansour part of the Sfax province in Tunisia with 48 onboard.
Read full article at:
https://www.theguardian.com/world/2021/feb/13/migrant-boat-sinks-off-lampedusa-with-one-dead-and-22-missing
IOM Appeals for Lifesaving Assistance to over half a million displaced and vulnerable migrants in Niger.
International Organisation for Migration -19 February 2021
Niger, one of the busiest transit countries for migrants in the Sahel region, is facing several crises. COVID-19, continuing security challenges, and decades of deep poverty have all led to an increasing humanitarian crisis, with more than 500,000 Internally Displaced Persons (IDPs) and their host communities in dire need of assistance. In Niger, another 135,000 vulnerable migrants are in need of assistance this year. Continual migrant returns from Algeria, as well as migratory movements via Niger, both to and from Algeria and Libya, leave migrants in need of shelter, food, water, and medical care. IOM is equally committed to fostering peace and social cohesion among host communities, IDPs, and migrants as it is committed to vital humanitarian interventions.
Read full article at:
https://www.iom.int/news/iom-appeals-lifesaving-assistance-over-half-million-displaced-and-vulnerable-migrants-niger#.YDOZ_jpdxfN.twitter
International Coverage
US Correcting Course on Refugees, Climate Migrants
Humans Rights Watch - 5 February 2021
An executive order on February 4 to reform the United States refugee resettlement program and begin dealing with increasing climate-induced migration was among the flurry of executive orders that marked the start of US President Joe Biden's administration. If meaningfully implemented, this could lead to a much-needed recalibration of the moral compass of the US refugee program, now grounded in addressing the root causes of forced displacement and prioritizing the most vulnerable for protection. Under the Trump administration migrant admissions from Africa were down from the five-year average by 67 percent.
Read full article at:
https://www.hrw.org/news/2021/02/05/us-correcting-course-refugees-climate-migrants
Also see: Biden orders adviser to explore options for resettling climate migrants at:
https://www.climatechangenews.com/2021/02/08/biden-orders-adviser-explore-options-resettling-climate-migrants/
and: IOM Welcomes President Joe Biden's Executive Actions on Migration at:
https://rosanjose.iom.int/SITE/en/news/iom-welcomes-president-joe-bidens-executive-actions-migration
UN agency demands EU stop violence against migrants.
EU Observer - 11 February 2021
According to a UN-affiliated agency, Europe must put an end to violence against asylum seekers. "Excessive force and violence against civilians is unjustifiable," the International Organization for Migration's Eugenio Ambrosi said in a statement on Wednesday (10 February). According to Ambrosi, the EU and its member states must take immediate action to stop mass expulsions of people. People are routinely beaten, robbed, and humiliated by national authorities along some of the borders. The IOM's demand comes amid mounting evidence and confirmed reports of people being prevented from crossing borders or being forced to go back. Such acts, also known as pushbacks, are forbidden by EU and international law. The Portuguese EU presidency in early 2021 stated that greater humanitarian attention needs to be provided at the EU's external borders. While border crossing is at its lowest in seven years, there has been a substantial increase in the number of people trying to flee north Africa by approximately 140 percent when compared to 2019. This included increases of 200 percent from Algeria, 300 percent from Tunisia and a little less than 60 percent from Libya. The increase from Libya arose despite the risk of apprehension by the partially EU funded Libyan Coast Guard returning migrants to Libya.
Read full article at:
https://euobserver.com/migration/150891
Exclusive: Ice cancels deportation flight to Africa after claims of brutality.
The Guardian - 4 February 2021
A deportation flight to west Africa organised by the United States Immigration and Customs Enforcement (Ice) was cancelled on the basis of allegations of brutality by Ice agents in the treatment of the deportees. The plane was due to take off from Alexandria, Louisiana, USA, carrying Cameroonian, Angolan and Congolese asylum seekers but was cancelled minutes before departure. The cancellation of the flight marks a drastic change the agency's tone, which previously denied and deflected earlier allegations of human rights abuses. A coalition of immigration advocacy groups published sworn statements by Cameroonian detainees two days before the flight which stated that detainees had been assaulted by Ice officers and forced to place their fingerprints on documents to authorise their own deportation despite the belief that they risked prison, torture or extrajudicial killing if they were returned to Cameroon.
Read full article at:
https://www.theguardian.com/us-news/2021/feb/04/ice-cancels-deportation-flight-african-asylum-seekers-brutality
EU commissioner tells Bosnia to better manage migration.
INFOMIGRANTS – 19 February 2021
Ylva Johansson, the EU Commissioner for Home Affairs, visited Bosnia and Herzegovina this week and urged the non-EU country to improve living conditions for thousands of refugees stranded there on their way to western Europe. The 1,500 migrants stranded in Una-Sana have been living in increasingly deplorable and dangerous conditions in recent weeks and months. Some have been living in the same place for more than a year, without a roof over their heads or access to even the most basic necessities. The Lipa migrant camp near Bihac was at the epicentre of this humanitarian crisis. After being set on fire in late December and being forced to close, more than a thousand people were forced to sleep in sub-zero temperatures in abandoned houses and camp tents in the woods. A German doctor who spent a week in Una-Sana recently treating migrants said he was "sure" that people had died there. Later in January, the local NGO "SOS Bihac" reported that corpses had been discovered in the region. Construction on a canteen for migrants at the Lipa camp began earlier this week, thanks to a fundraiser organized by Catholic charity Caritas Ambrosiana.
Read full article at:
https://www.infomigrants.net/en/post/30358/eu-commissioner-tells-bosnia-to-better-manage-migration
Eluding Libya's coast guard: Fewer migrants make it to Europe on central Mediterranean.
INFOMIGRANTS – 25 February 2021
The fight to make it to the European Union crossing the central Mediterranean has turned into a race against Libya's coast guard. With reports of standoffs between Libyan maritime authorities and NGOs in international waters rising, fewer migrants are able to enter Europe. Instead, they are sent back to Libya. Those intercepted at sea by Libya's contentious coast guard — which receives support and training from the European Union and individual governments in order to help stem the influx of migrants to Europe — are typically forcefully returned to Libya, where they are regularly held in detention centres infamous for violence, torture, slavery, extortion, and rape. 350 African migrants, including over 100 children, were reportedly released from a hidden prison in southeast Libya earlier this week. Many of them were malnourished and raped, according to the UN migration agency, IOM. In the first seven weeks of 2021, nearly 3,600 people, including thousands of women and children, were "rescued" by Libya's coast guard and returned to these hazardous camps, according to the UN migration agency IOM. In contrast, roughly 2,530 people have made it to Europe since leaving Libya in the same period of time.
Read full article at:
https://www.infomigrants.net/en/post/30504/eluding-libya-s-coast-guard-fewer-migrants-make-it-to-europe-on-central-mediterranean
Photo by Jorge Gardner on Unsplash
---
Categories:
---
Tags: