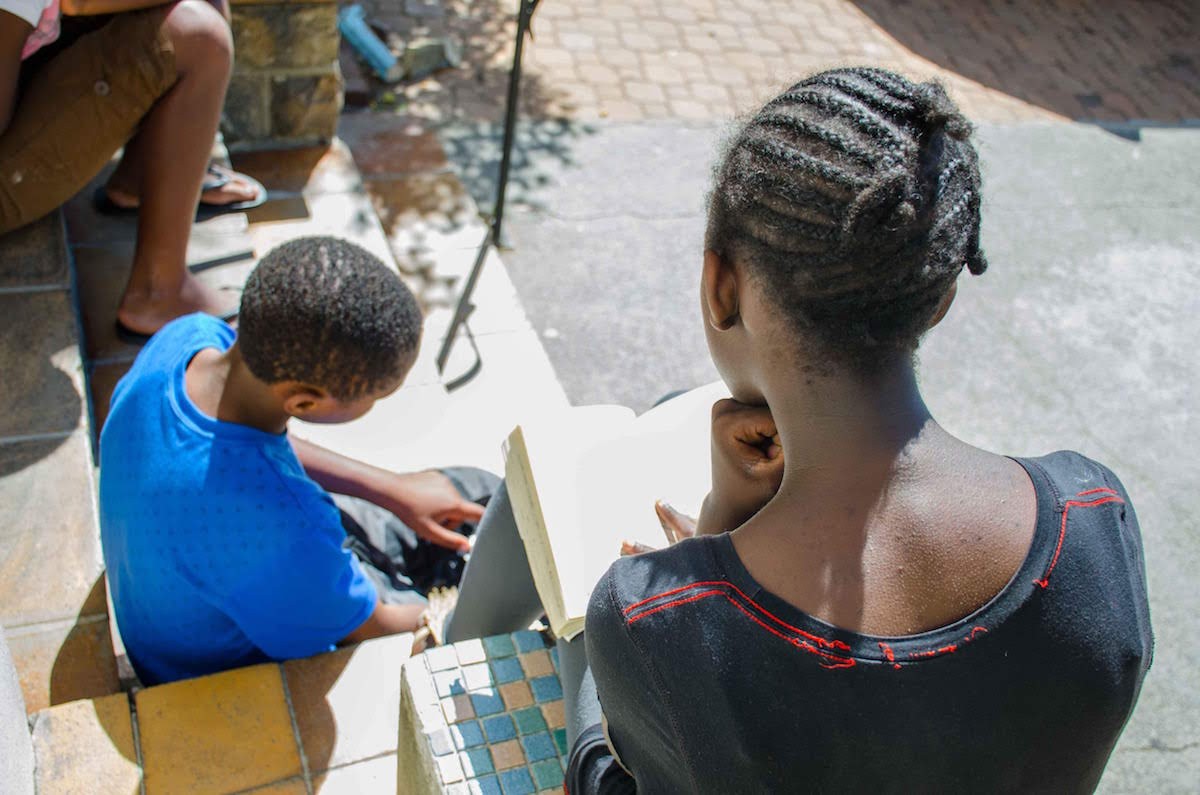 Documentation, Documentation, Documentation!
When we consider people on the move and their interaction with government authorities or access to services one of the matters that is often raised is identification and/or enabling documentation and the absence thereof presents with a number of challenges. We regularly hear about documentation allowing for migration via regular channels or that a migrant migrated via irregular channels because they did not have the requisite documentation. The absence of documentation for migrants creates another layer of vulnerability and potential prejudice. In the South African context obtaining the correct documentation as a migrant is hard and has become increasing more difficult in recent years due to State policy and practice and legislative change. As ACMS authors put it in a recent report on The Challenges Facing Organisations Working with People on the Move in South Africa, published by Bread for the World: '[t]he inability to obtain documentation… pushes migrants further into the margins of society' (1). Chapter 3 of this report addresses Migrant Exclusion by the South African State and states with respect to documentation: 'While the methods of curtailing access to devaluing documentation vary and constantly evolve and adapt, in principle, they all work in the same way: they create arbitrary administrative obstacles for the renewal or application of permits. In addition, they void the worth of existing permits as a 'valid form of identification' required for enrolling children in schools, obtaining health services, a driver's licence or car registration. As a proxy for all-encompassing exclusion, denying or devaluing migrants documentation curtails migrant rights in unlawful, "roundabout ways"… that effectively shut migrants 'out'. As a result, "higher and higher levels of undocumented people" … not only "get stuck" … in permanent precarity but also, through no fault of their own, cross into the realm of criminality as overstayers or otherwise 'irregular' migrants…'(1)
If we consider Statelessness for a moment a stateless person is not recognised as the national or citizen of any country and one of the fundamental ways to end statelessness is through the documentation of a person as a national of a country. If you do not have nationality documentation and you are stateless you are stripped of your right to rights as Hannah Arendt raised in The Origins of Totalitarianism, 1951, which has been considered and reflected on constantly since then.(2) In Hannah Arendt's case she was a Jewish German who along with numerous others was stripped of her German citizenship and not recognised as a national of any country for years. Statelessness is a global phenomenon and 'UNHCR estimates there are approximately 12 million (Stateless people worldwide], with over 715,000 in Africa alone — though the actual number is likely to be far higher'(3). There are many African countries with, in excess of 10000 Stateless people in them including Cote d'Ivoire, Kenya Zimbabwe, DRC, Eritrea, Ethiopia, Madagascar and South Africa.(4) These 1000s of stateless people have no documentation to convey their nationality and are not recognised as nationals of any country. One of the fundamental mechanisms for establishing citizenship, belonging, the right to rights is documentation. During the pandemic not only are birth registration and citizenship conveying documentation processes halted or restricted but restrictions on travel and nationality laws have separated families and spouses and in other cases required pregnant nationals to return to their country despite health risks or to forfeit their child's right to their country's nationality.(5)
There are also barriers to return for migrants who return to their countries with expired visas /documentation as well as delays or inaccessible documentation extension facilities during the Covid 19 crisis and corresponding lockdowns. In South Africa fairly recently the ban on return of migrants to South Africa who returned home with expired migration documentation during lock down, has been lifted. Similarly the government has directed that asylum and refugee documentation which is expired since the lock down was announced to be deemed to be extended until 31 July 2020.(6)
Across the African continent there are hundreds of thousands of undocumented people. Those without birth certificates, identity documents or passports. States that do not issue migrants, who give birth in the host country, with birth registration documentation for their children, like birth certificates may result in substantial prejudice to the life and dignity of the undocumented child. They may encounter difficulties with access to healthcare and education, may be denied the right to work, subject to exploitation or arrest base on the absence of documentation. There may also be generational prejudice as undocumented persons who have children may result in the denial of documentation to their children and their children's children. Undocumented internally displaced persons or undocumented asylum seekers and refugees are also prejudiced and are less able to access even the most basic human rights. Additionally undocumented migrants are regularly not accounted for or provided for. This is for a number of reasons including that they don't vote and thus are not usually a considered political constituency, they are not recorded (expect perhaps in infrequent national censuses and even then fear of arrest may result in avoiding census process) and they are thus generally not considered in policy making and service provision (not provided for).
The issuance of documentation by the host state like an asylum seeker document provides a modicum of dignity and yet in certain African Countries obtaining asylum documentation is very challenging for instance in South Africa with the closure of Refugee Reception Offices in Johannesburg, Cape Town, one of two in Pretoria and in Port Elizabeth and Supreme Court orders to reopen and capacitate offices being by enlarge ignored there are 10s of 1000s of asylum seekers who are not able to get asylum documentation. Additionally even once issued with an asylum seeker visa (previously referred to as an asylum seeker permit) these visas need to be renewed regularly, every one to six months or they lapse resulting in a precarious documentation position for the asylum seeker subject to prosecution for expired documentation and potential arrest. On the 20th of April 2020 SIHMA and CPLO hosted 'A call for reasonableness, support, and amnesty for asylum seekers, providing the vulnerable with assistance in a similar manner to the relief and assistance displayed with current Covid 19 Crisis. In the zoom meeting the participants recognised and called for action and reasonableness on the part of Home Affairs to document the thousands of undocumented vulnerable asylum seekers in the country and the imperative of providing amnesty from prosecution for asylum seekers with expired documentation.
In the African Union Migration policy framework for Africa and plan of action (2018 – 2030) there is regular reference to the importance of issuance of documentation to migrants for a number of reasons including reducing the vulnerability to human trafficking and exploitation. For instance Under Migration governance, Recommended Strategies is to 'vi. Facilitate safe, orderly and dignified migration… - Implement sound civil registry systems, including birth registration, identity documents and travel documents.(7) Similarly the policy framework points out under section 5 on Irregular Migration notes: 'A growing proportion of migrants are moving irregularly, due to a number of factors, including the need for international protection and increased barriers to regular migration.'(7) One of the primary barriers is the difficulties or inability to obtain the relevant documentation for the migration process. The policy framework also observes that 'migrants who resort to smugglers are often extremely vulnerable – they pay large sums of money to undertake perilous voyages in order to seek protection or a better life, and are sometimes trafficked in the process. Consequently, government responses and policies to smuggling should at all stages take account of migrants' human rights, and to the extent possible, seek to respond to the motivations behind this form of irregular migration.(7)
With forced migrants it is not only crucial to obtain asylum seeker and then refugee status documentation but documentation from one's country of origin when available may assist as evidence in establishing aspects of the forced migrants refugee claim (eg 'Nationality may be proved by the possession of a national passport. Possession of such a passport creates a prima facie presumption that the holder is a national of the country of issue' para 93 UNHCR Handbook on Determining Refugee Status (8)). If one is forced to flee their country of origin the circumstances of their flight often results in migration without documentation. For example if one flees a war-torn situation or persecution obtaining ones passport or identity document before fleeing may not be feasible. Similarly the risk of refoulement to one's country if the authorities, in the countries one is transiting or in the destination country, receive your document linking you to your country of origin or the fear of this, may lead a forced migrant to discard their document to avoid detention and forced return to an environment of hostility, war or persecution.
Documentation of migrants is essential and a key fundamental in ensuring that migrants rights are promoted and protected. Documentation also assists with integration processes and livelihoods for migrants. It is crucial that host states across the African continent and around the world issued documentation to migrants in an effort to restore their dignity and allow them to access and enjoy rights.
James Chapman
SIHMA
Project Manager
---
Categories:
---
Tags: