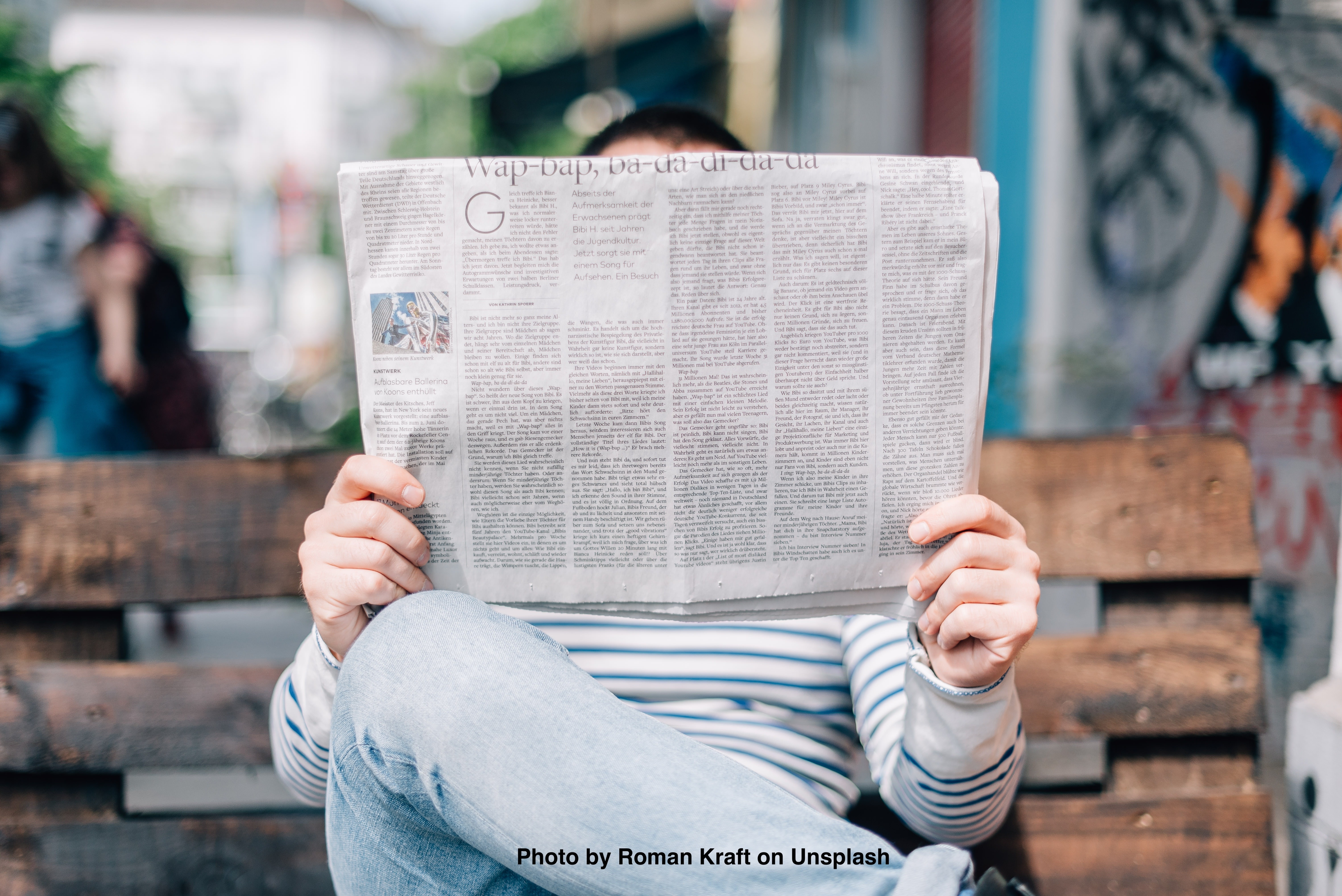 January 2022 - Press Review
NATIONAL COVERAGE
South Africa: Undocumented Man Applying for Refugee Status Can Remain in SA, ConCourt Rules
All Africa - 14/01/22
The Constitutional Court has ruled that a delay in an application for refugee status does not affect one's right to apply for recognition as a refugee. Therefore, the South African government should not proceed with deportations until the application is finalized. Desta Abore, an Ethiopian national, was arrested for violating the South African Immigration Act 13 of 2002, by entering and living in South Africa without the relevant documents. In 2020, Abore was sentenced by the Eshowe Magistrates Court to either 50 days imprisonment or to pay a fine. However, after paying the fine Abore had still not been released from prison. He claims to have fled Ethiopia as he was facing the death penalty, and entered South Africa via Zimbabwe with the intention of seeking asylum and applying for refugee status. Abore claims that he was unable to apply for the permit when he first arrived due to the long queues and the Refugee Reception Office being closed because of lockdown regulations, as a result of the COVID-19 pandemic. The High Court issued an order temporarily prohibiting deportation until Abore had the opportunity to apply for refugee status. When the temporary order lapsed Abore had still not applied for refugee status, and the government applied for a warrant for his detention pending his deportation to Ethiopia. Abore was detained at the Lindela Center, which is exclusively used for migrant detentions, in Johannesburg. Abore applied to the High Court in Johannesburg for his release so that he could apply for asylum, but the Court dismissed the application in March 2021. The Court stated that he had not approached the court with clean hands regarding his intention to apply for refugee status, as he had already been living in the Republic for four years without documentation. When the warrant for his detention had lapsed and Abore was released in June, the Department of Home Affairs told him that if he did not leave the country by July he would be deported. Abore lodged an application to appeal with the Constitutional Court, which ruled that Abore's initial detention after he had paid the fine was unlawful. The Court also ordered the government not to proceed with deportation until his refugee application was resolved, holding that a delay in applying for refugee status does not affect one's right to lodge an application.
Read the full article at:
https://allafrica.com/stories/202201150159.html
All political parties must desist from inflaming xenophobia against migrants
Daily Maverick- 23/01/22
In 2008, 62 people were killed in the brutal xenophobic violence in South Africa. Despite this, xenophobic sentiments and recurring attacks continue and are punished with little to no sanction for those behind them. The unemployment crisis in the country is problematic for many young people, and the belief that migrants are "stealing jobs" from South Africans is politically used as an easy "scapegoat" for the country's problems. Corruption and capture dismantled the economy of South Africa, while the state continously fails to provide economic opportunity for the majority of people living in the country. The state is also responsible for creating an environment that values human rights, integration, and the dignity of people. Moreover, political parties must desist from inflaming xenophobia to gain political consent. We are currently faced with the normalisation of vigilantism where private citizens, including politicians, go to search for migrants and conduct head counts by checking ID documents or removing people and their belongings. These acts are reminiscent of the pass laws, used during apartheid, to control African workers by harass, intimidate, belittle and jail them. This has led to it becoming "acceptable" to target migrants today, and that could eventually led to the discrimination of another group of people, such as ethnic, tribal, racial, linguistic, religious, class or group. For that reason, the South African Police Service must act against the vigilante that are attacking migrants.
Read the full article at:
https://www.dailymaverick.co.za/article/2022-01-23-all-political-parties-must-desist-from-inflaming-xenophobia-against-migrants/
Rising tide of anti-migrant rhetoric mirrors South Africa's shameful track record
Daily Maverick - 25/01/22
Marches have been organized against mostly African migrants living in South Africa. Leaflets have been distributed calling for a day of action against foreigners, with young people being asked to print out their CVs and IDs and visiting restaurants to show that low-skilled jobs belong to South Africans. Many anti-migrant videos have gone viral on social media platforms. In Johannesburg, the leader of the Patriotic Alliance said that the city of Johannesburg is full of migrants working while graduates are at home. Banners abound called for the removal of foreign Africans living in South Africa. South Africa is a signatory to the 1951 Geneva Convention on Refugees as well as the 1969 OAU Convention which regulates specific aspects of refugee issues in Africa, so South Africa has an obligation to respect and uphold these conventions i.e. to respect refugees and asylum seekers, but unfortunately South Africa has a shameful record in dealing with migrant issues and lacking empathy for the people. Politicians and leaders blame the country's unemployment on migrants. If the people who are now mobilising the community to drive migrants out of the country had fought the same fight over the murders of innocent people, the economy, and poverty perhaps 50% of the population would not be living below the poverty line.
Read the full article at:
https://www.dailymaverick.co.za/article/2022-01-25-rising-tide-of-anti-migrant-rhetoric-mirrors-south-africas-shameful-track-record/
South Africa: Refugees, Asylum Seekers to See Better Management After Govt Meets with UN Refugee Agency?
All Africa - 27/01/22
A bilateral meeting between Home Affairs Minister, Aaron Motsoaledi, and the United Nations High Commissioner for Refugees (UNHCR) took place to give a new focus to the management of refugees and asylum seekers within South Africa. The discussion including many issues, such as, the legislative reform, social assistance, judicial engagement and the Global Compact on Refugees. Motsaledi said that the legislative reform forsees the review of the Refugee Act, the Citizenship Act and the Immigration Act. The new amendments to the Refugee Act, implemented on January 1, 2020, will be reviewed too. These amendments were criticised for causing the deportation of many refugees to the dangerous places they had escaped from as well as condemning their children to being stateless. Another change of approach on refugees and asylum seekers has been the announcement of the reopening of the refugee offices in Epping, Cape Town. On the other hand, recent actions initiated by members of the Economic Freedom Fighters, the opposition party, has been described as being xenophobic. Restaurants have been targeted, staff's members have been threatened and the reduction in the number of migrants employed at establishments has been demanded.
The South African Government intends to strenghten its partnership with UNHCR, by providing additional technical assistance and resources, in order to enhance the protection of refugees and asylum seekers in the country.
Read the full article at:
https://allafrica.com/stories/202201270531.html
REGIONAL COVERAGE
Why the return of displaced people is such a thorny issue in South Sudan
The New Humanitarian - 05/01/2022
South Sudanese government wants millions of people, who fled from civil war, to return home in prevision of the national elections scheduled for 2023. This is despite steady violence around the country. In total, 2.3 million refugees and 2 million internally displaced people fled the civil war (as of December 2013) and the recent heavy flooding. UNHCR's position is not inclined to facilitate returns now, but it is willing to support spontaneous returnees that are either refugees or internally displaced persons (IDPs). The humanitarian concern of people returning to the country relates to land occupation, population engineering issues, heavy flooding, as well as possible political tensions. Mark Millar, a conflict analyst for NRC, said, "I think there is a great deal of uncertainty around elections: whether they will happen, whether they will be a source of violence, and whether they will even make a difference. Into that uncertainty, how can you expect people to return with any confidence?" The humanitarian sector is worried about possible government manipulation of returnees. Past displacements and relocations of people has long been used as a tool of war, as well as for recruitment into militia forces, for the creation of demographic majority into an area contested from political parties ahead of future elections, or to produce ethnic conflicts for the administrative control of the areas of resettlements. UNHCR will continue to facilitate spontenous returns, but not wholesale returnes to evoid producing possible political tensions.
Read the full article at:
https://www.thenewhumanitarian.org/analysis/2022/1/5/why-return-displaced-people-thorny-issue-South-Sudan
Read more about the situation in South Sudan here:
Fighting, flooding, and donor fatigue: Unpacking South Sudan's food crisis
The New Humanitarian – 23/09/21
https://www.thenewhumanitarian.org/news/2021/8/23/funding-gaps-looting-hinder-south-sudan-food-crisis-response
In a flashpoint South Sudanese town, women peacemakers try to bridge the divide
The New Humanitarian – 14/10/21
https://www.thenewhumanitarian.org/news-feature/2021/10/14/South-Sudan-women-peacemakers-bridge-the-divide
Don't apply here: Why NGO hiring practices are sparking protests in South Sudan
The New Humanitarian – 07/12/21
https://www.thenewhumanitarian.org/analysis/2021/12/7/NGO-hiring-practices-spark-protests-South-Sudan
Malawi: Climate Change Undermining Girls' Education
All Africa - 08/01/22
The rainy season in Malawi usually runs from October to April but this year, it has been delayed by at least two months. Climate change is causing extreme weather events, high temperatures, less rainfall or varying rainfall patterns. Malawi is vulnerable to climate change because of its high population growth, rapid deforestation, and soil erosion. Malawi is prone to climate hazards such as droughts and floods. The World Bank says it is likely that in the coming decades there will be less rainfall, higher temperatures and longer dry periods. All these climate changes have consequences for human well-being. Women and schoolgirls walk long distances in search of water as many of the streams and rivers are drying up, so they have to spend more time finding water. The long journey to fetch water keeps girls away from school as they have the responsibility to fulfil this task. It is mostly girls who do the household chores. When they finish the chores, they can go to school but after walking long distances they are exhausted. By 2025, climate change could prevent more than 12 million girls from completing their education each year.
Read the full article at:
https://allafrica.com/stories/202201100492.html
Decade of Sahel conflict leaves 2.5 million people displaced
UNHCR - 14/01/22
More than 2.5 million people have had to leave their homes in the last decade because of armed conflict in the Central Sahel region. Internal displacement has increased tenfold from 217,000 people reported in 2013 to 2.1 million in 2021. The number of refugees in the Central Sahel countries (Burkina Faso, Mali and Niger) stands at 410,000, with most refugees having fled violence. In Mali, for example, almost 500,000 people were displaced in 2021. Armed groups in the Sahel region carried out more than 800 attacks, forcing 450,000 people to move within the country (internal displacement) and 36,000 people to flee to neighbouring countries. In Burkina Faso more than 1.5 million people were displaced by the end of 2021. In Niger, internal displacement in Tillaberi and Tahoua increased by 53%. The situation in Burkina Faso, Mali and Niger is in the midst of a crisis due to insecurities within the countries, extreme poverty, the COVID-19 pandemic, and the effects of climate change due to high temperatures. Women and children are the most vulnerable. UNHCR is assisting by providing emergency shelter for displaced people and protection services. UNHCR calls on the international community for courage and effort. By 2022, $307 million will be needed to provide an effective response in Burkina Faso, Niger and Mali.
Read the full article at:
https://www.unhcr.org/news/briefing/2022/1/61e137ac4/decade-sahel-conflict-leaves-25-million-p eople-displaced.html
Intensifying Drought Threatens to Displace Over 1 Million People in Somalia
IOM - 25/01/2022
Somali's government declared a state of emergency last November because of the widespread drought in the country. According to an estimation generated by the Displacement Tracking Matrix of the International Organization for Migration, the drought could displace 1 million people by April. Currently, more than 3.2 million people are affected from that phenomenon and 245,000 are internally displaced. In total, the whole internally displaced persons (IDPs) population in Somalia stands at 2.9 million. Affected communities have asked for assistance and access to water. Mohamed Abdelazim, IOM Somalia Emergency Coordinator, said: "Further displacement into major cities will overwhelm critical services such as health care, leading to disease outbreaks and other major concerns related to lack of services". IOM, UN agencies, the Somali Government and other local partners are working together to limit a humanitarian disaster. Additional fundings are needed to contribute to reducing food insecurity and to facilitate access to services, as well as to avoid conflict over natural resources and forced displacement.
Read the full article at:
https://www.iom.int/news/intensifying-drought-threatens-displace-over-1-million-people-somalia
INTERNATIONAL COVERAGE
Record number of Nicaraguans sought asylum in Costa Rica in 2021
Reuters - 08/01/22
In 2021, a record number of Nicaraguans sought refuge in Costa Rica amid a political crackdown on opponents of Nicaragua's leader Daniel Ortega. Costa Rica received 53,000 refugee applications in 2021, with applications particularly increasing in the months leading up to the November elections when Nicaragua's leader won his fourth term in office, following the jailing of his political rivals. The deputy director of Costa Rica's migration agency, Daguer Hernandez, claimed that it was the highest number of refugee applications they have ever received. He claims that the figures are close to the asylum claims received in the 1980s war, but they do not have the exact figures from then. In 2019, 31,600 people applied for refuge in Costa Rica because of anti-government protests that had begun in 2018 as well as the government crackdown in Nicaragua. During the COVID-19 pandemic, applications decreased but increased considerably in the second half of 2021, as it was a period before the presidential elections. Gema Martinez, a girl who fled Nicaragua, claims she was arrested for participating with Alianza Civica, an opposition group. She stated that fleeing Nicaragua was hard and that Costa Rica is a very expensive place to live.
Read the full article at:
https://www.reuters.com/world/americas/record-number-nicaraguans-sought-asylum-costa-rica-2021-2022-01-08/
Mongolia's Ban on Moving to Overcrowded Capital Hurt Migrants: IOM Research
IOM – 18/01/22
A migration ban, aiming the reduction of the overpopulation in Ulaanbaatar, Mongolia's capital city, increased the vulnerabilities of urban migrants. To improve their life conditions, most internal migrants in Mongolia have used Rrural-to-urban migration as a tool. On the other side, according to 2020 census, it led to a sharp increase of Ulaanbaatar's population to almost 1.5 million people, which represents 50% of the country's total population. Between 2017 and 2020 Ulaanbaatar introduced the ban to new residents to protect health, safety and the environment in the city. IOM's research findings showed that migration restrictions did not stop the flow of people into the city. Contrarily, the impossibility for people to register the residency worsened their economic, social and health situation, preventing them from accessing public services. For that reason, Deputy Mayor R. Dagva said, "The city administration does not intend to impose another migration ban as the study clearly shows that the ban did not achieve its intended purpose." In addition, Victor Lutenco, IOM Mongolia Programme Manager, added that, "By substituting restrictive policies with those supporting better integration of migrants, Ulaanbaatar and Mongolia will ensure that migration and migrants fill the ranks of the net contributors to the development of the receiving community and of the entire country."
Read the full article at:
https://www.iom.int/news/mongolias-ban-moving-overcrowded-capital-hurt-migrants-iom-research
More than 300 migrants rescued off Spain's islands
Reuters - 29/01/22
On Wednesday 26 January, Spain's maritime rescue service rescued more than 300 migrants trying to reach the Canary Islands in inhumane conditions. Nine of them were clinging to a dinghy that had almost sunk. The maritime rescue service had no record of deaths by drowning. On the other hand, Helena Maleno, Spanish human rights defender, journalist, writer and researcher, said that 18 people had lost their lives trying to cross the dangerous migration route from Africa to the island of Lanzarote. According to the rescue service 319 migrants were rescued, with one of the six boats carrying 120 people, who were then taken to Lanzarote and Gran Canaria. The migrants were wrapped in blankets upon arriving at the port of Arguineguín in Gran Canaria with the help of emergency workers. No one was in danger but 10 of the people rescued, including a pregnant woman and a baby, needed medical intervention which they received. The islands off the coast of West Africa have become the first destination for migrants trying to reach Spain, with a smaller proportion of people trying to reach Spain by crossing the Mediterranean Sea. According to Spanish Ministry data, 22,316 people entered the Canary Islands irregularly in 2021 compared to the 23,271 people recorded in 2020. Caminando Fronteras, an advocacy collective for people's rights and communities founded by Helena Maleno, said that in 2021, 4,400 migrants including 205 children were lost at sea while trying to reach Spain, more than twice as many as in 2020 and the highest number since the advocacy collective began counting in 2018.
Read the full article at:
https://www.reuters.com/world/europe/more-than-300-migrants-rescued-off-spains-canary-islands-2022-01-26/
Read more about the situation here:
4,400 migrants lost at sea bound for Spain in 2021, double previous year
Reuters – 03/01/22
https://www.reuters.com/world/europe/4400-migrants-lost-sea-bound-spain-2021-double-previous-year 2022-01-03/
Chile anti-migrant protesters destroy camps in tense north
Reuters – 30/01/22
Growing tension in the Andean Chile's far north, over border controls, has spread into protests against immigration and crime on Sunday when some violent factions destroyed belongings in migrant camps. Protesters broke up tent structures and put them into a big pile, while in September last year camps were burned. In some protests several thousand participants complained about immigration and the increase in crime. Chile is one of the wealthiest countries in the region, and despite the pandemic, many migrants from Venezuela and elsewhere have kept trying to reach the country. Tensions peaked after a group of Venezuelan migrants attacked police officers at a checkpoint, for which they were detained. Protesters called for strike action on social media and attacked one migrant man during a protest.
Read the full article at:
https://www.reuters.com/world/americas/chile-anti-migrant-protesters-destroy-camps-tense-north-2022-01-30/
---
Categories:
---
Tags: