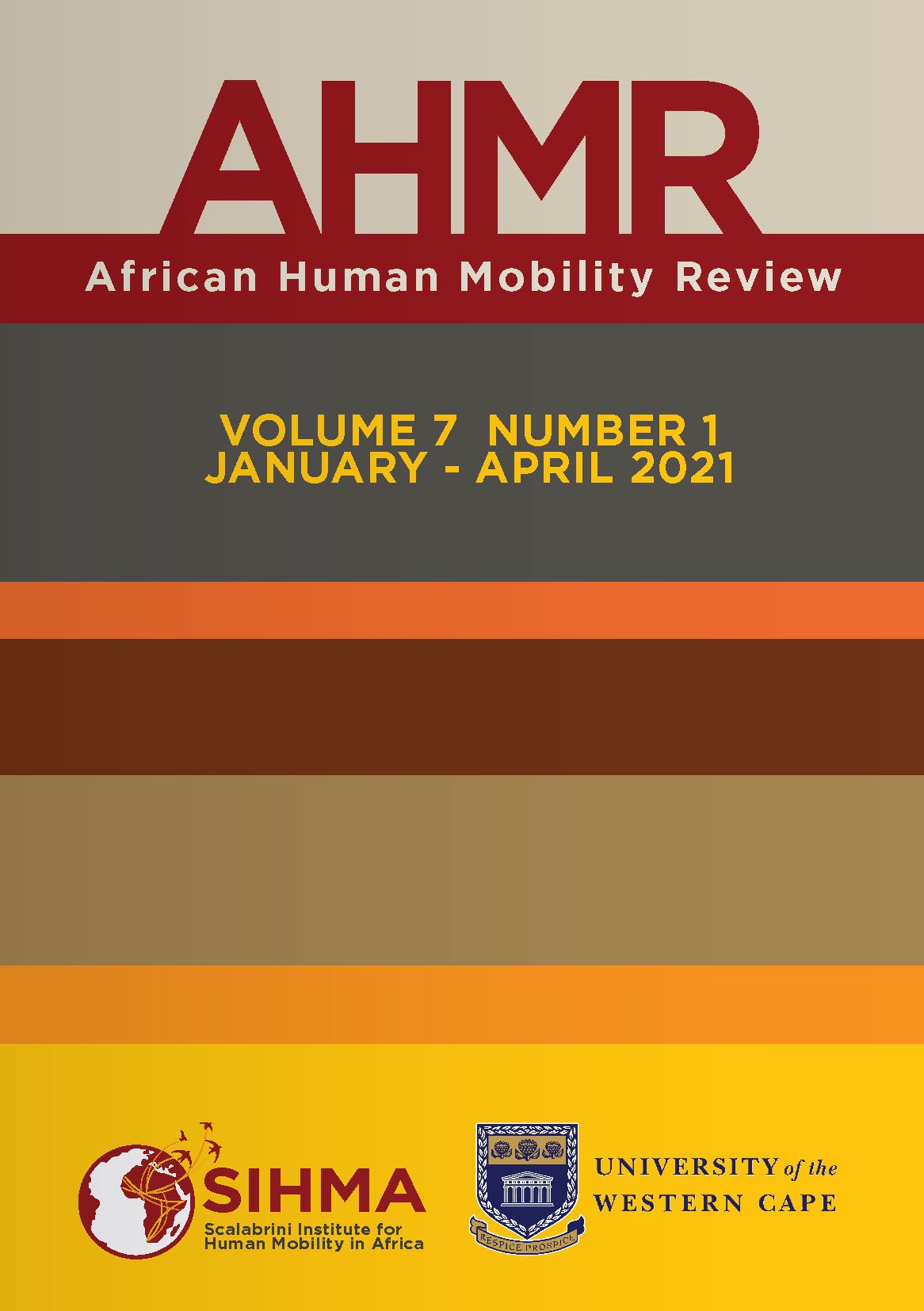 Considering South African Domestic Remittances in the Direction of a Legal and Regulatory Framework
SIHMA had the opportunity to read and reflected on an article entitled Towards a Legal and Regulatory Framework for South African Domestic Remittances: Some Considerations by Vivienne Lawack. The article looks at the results of an exploratory study conducted by Vivienne Lawack and is published in the newest edition of SIHMA and UWC's collaborative peer review journal the AHMR. The study examined the legal and regulatory framework for domestic remittances within the South African legal context and provides recommendations for future policy objectives. Globally, migrants send money back to their families who are still residing in their country of origin. The three African countries with the highest remittances received as a percentage of GDP are Somalia (35,3%), South Sudan (29,5%) and Lesotho (20,6%) [5]. Remittances are also send domestically when internal migrant sends money to their families in other provinces within a country. The domestic remittance market was six times larger than the international remittance [1]. The most fitting definition for a domestic remittance that the author used was from Abdul Azeez, defining them as, "That portion of migrant's earnings sent from the migration destination to the place of origin" [2]. The author outlines the participants of remittances as the sender, the recipient, the capturing remittance service provider (RSP), and the disbursing remittance provider [1]. Different types of service providers exist in South Africa which include WorldRemit, TransferWise, CurrencyFair, and Xoom [3]. The sender and recipient can also use their bank directly for transfers. Many RSPs and banks charge a service fee to send money to recipients.
When migrants send funds internationally, they have the option of choosing formal or informal channels. A formal channel is an RSP that is regulated by government agencies. In South Africa, the South African Reserve Bank (SARB) is the overseeing authority for RSPs. Generally, banks are the most popular channel for remittance transactions. Major banks have incorporated mobile banking, allowing for mobile transactions. However, many migrants do not have bank accounts. Therefore, they utilize money transfer operators (MTO). MTOs are companies that use their own internal network or cross-border banking networks to send money. The two most popular MTOs in South Africa and globally are Western Union and Money Gram [1]. Senders can also utilize the post office when remitting funds within South Africa's borders. They are able to reach less populated, poorer areas. However, these transfers take a longer time to reach the recipient [1].
Informal remittance channels do not have regulation and are not overseen by supervisors. These channels are most often illegal. Because there is no government regulation, there is no guarantee that the recipient will receive the money. The sender will not be compensated if delivery fails. In South Africa, these remittance channels come in the form of long-distance taxi drivers and friends. When sending by taxi, a sender will approach a taxi driver, provide the money to be sent, and records will be kept in the taxi association's records. Senders are not insured for theft, but the taxi drivers are. Because informal remittance channels are based on trust and inconsistent, many senders utilize formal remittance channels [1].
The author goes on to discuss South Africa's national payment system (NPS) and its legal framework. An NPS is "a set of instruments, banking procedures, and typically a funds transfer system that allows for the circulation of the funds." [1]. The National Payment System Act 78 of 1998 was the first legislation that provided legislation on the NPS. Now, the South African NPS is broken into five different networks: customer, payment, clearing, settlement, and continuous linked settlement [1]. All these networks intertwine and work together. The South African Reserve Bank is the overseeing authority of the NPS. It helps to ensure that the NPS is running efficiently to protect the stability of the South African financial sector.
In a Review of the NPS Act Report published by the National Payment System Department of the South African Reserve Bank, objectives were introduced [4]. One objective aims to strengthen regulatory framework for domestic remittances [4]. The author introduces their own regulatory options for the current payment services system in South Africa. The first option seeks to issue exemptions of the Banks Act regarding deposit-taking or bank business for fund pooling to provide domestic remittances. The second is to develop regulatory framework for domestic remittances and domestic MTOs. The third option recommends that Section 7 of the NPS Act is amended to include payment services where money is not due to a recipient [1]. The author recommends that there should be a clear definition of what South Africa's payment services are and what they encompass. The author also recommends outlining standards for domestic remittances.
Read the full article in the African Human Mobility Review here.
It is a great pleasure for SIHMA in collaboration with the University of the Western Cape to publish the peer reviewed African Human Mobility Review (AHMR) Journal. If you would like to receive the SIHMA newsletter and/or information on the most resent AHMR publication email admin@sihma.org.za or to access the AHMR publication visit http://epubs.ac.za/index.php/ahmr/issue/archive or https://sihma.org.za/journal-issues .
INTEREST IN WRITING SOMETHING FOR SIHMA?
If you are interested in contributing the SIHMA Blog on the Move please contact us at: https://www.sihma.org.za/contact or if you are interested writing an article to be reviewed and published in the African Human Mobility Review, please follow this link on making a submission: https://www.sihma.org.za/submit-an-article
James Chapman and April Walter
SIHMA SIHMA
Project Manager Communications and Research Intern
References
Towards a Legal and Regulatory Framework for South African Domestic Remittances: Some Considerations
https://sihma.org.za/journals/3.%20Towards%20a%20Legal%20and%20Regulatory%20Framework%20for%20South%20African%20Domestic%20Remittances.pdf

Abdul Azeez, A. and Begum, M. 2009. International remittances: A source of development finance. International NGO Journal, 4(5): 299-304.

South African Reserve Bank (SARB). 2018. Prudential Authority Annual Report. Available at: https://www.resbank.co.za/en/home/publications/publicationdetail-pages/reports/pa-annual-reports/2018/8507 as refenced in 1. Above.
---
Categories:
---
Tags: