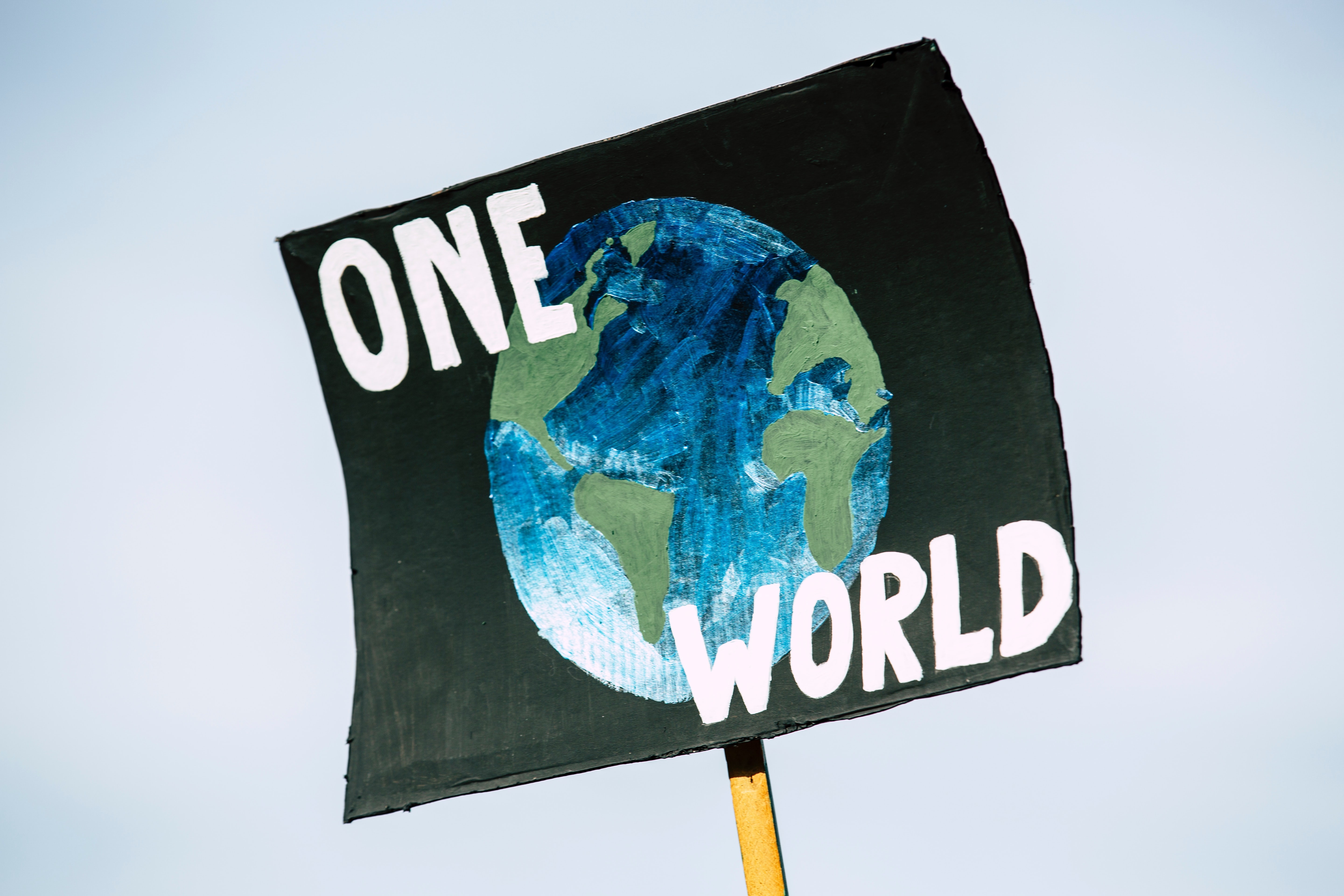 Climate Migration as an African and Global Issue
Climate change has been a driving factor in human migration for centuries, causing large populations to move to different parts of the globe. However, as the climate crisis has become increasingly prevalent in the last few decades, there is expected to be an increase in climate migration. In 2022 alone, nearly 100 million people have been forcibly displaced from their homes, mostly due to climate disasters rather than human conflicts [1]. There are many different types of climate disasters that affect people around the world, including floods, drought, and famine, and Africa is one of the most affected continents.
While many think that this crisis will not affect them, the amount of people that will be on the move is going to affect political borders in many countries around the globe. According to certain estimates, by the year 2050, hundreds of millions of people will need to leave their homes as they will be inhabitable for humans [1]. This means that many areas during this time that are still habitable will be experiencing large influxes of people. As a population, humans are still growing as well, meaning when this crisis occurs there will be even more people in need of food, water, shelter, and more.
Though the numbers are not projecting a large-scale issue until later decades, this challenge is already being experienced by many in Africa; more specifically countries that lie in East Africa and the Horn of Africa ('the Horn'). The Horn countries contribute 0.1% to total global emissions, but they face some of the worst threats regarding climate change [2]. At least 36.1 million people have been affected by the drought in this region due to their fourth failed rainy season in a row, causing over 16 million people to lack access to clean water and 20.5 million to face food insecurity and rising malnutrition in parts of Ethiopia, Somalia, and Kenya [2]. This is an extremely dire issue that needs solutions.
There has been an overall lack of acknowledgement regarding the climate crisis in Africa, and how it will affect migration, but some countries have done their best to be proactive regarding the issue. At the bare minimum, regional cooperation is very important because crossing borders when these problems strike needs to be an option for those in affected areas. However, this brings to light the issue of governance, and how each country chooses to handle migration. There has been a consensus that free movement regarding these issues increases the protection and resources for those that are displaced due to climate change, and some government officials are collaborating to come up with agreements relating to this strategy. In fact, countries that make up the Intergovernmental Authority on Development (IGAD) and the East African Community (EAC) signed the Kampala Ministerial Declaration on Migration, Climate Change and Environment in July [2]. This shows progress regarding the climate crisis and the possible migration it will cause, but there is still much that needs to be addressed if all affected people are to be protected when these climate disasters happen.
During COP27 in November 2022, the issue of climate migration was not heavily discussed, though; this will be happening all across the world as climate change continues to worsen. The leaders at this conference missed the opportunity to address this issue, even though they encouraged countries to prepare for it back in 2010 [3]. An area in Africa that has experienced the adverse0 effects of climate change is the Chad Basin area. The government officials surrounding this area have already expressed the need for adaptation, this being the home to nearly 17.4 million people that need assistance, due to it shrinking by 90 percent [4]. Climate migration is mostly internal, but there needs to be adequate plans and procedures in place if people do need to cross borders. The UN highlights the fact migration is not always forced and encourages countries to think of migration management and agreements first over refugee protection [5]. For this issue to be handled appropriately more discussions should be had and agreements need to be made. With more extreme weather around the world, all leaders need to focus on how to fix these issues and prepare for what is to come because it will not just affect a single population, it will have global consequences.
If this issue is not addressed and prepared for, many countries are going to have difficulties handling it, and there will likely be disputes on how to cope with the aftermath. This is not a simple issue that can be resolved on its own, and even though certain governments are creating strongholds against migration, it needs to be recognized that without hospitality, millions are going to suffer. Climate migration is real and happening right now, and to ignore it is to leave so many people without the necessary resources they need to survive.
Abagael Theut
SIHMA
Remote Communications Intern
Sources:
[1] Vince, G. 2022. Is the world ready for mass migration due to climate change? Retrieved from: https://www.bbc.com/future/article/20221117-how-borders-might-change-to-cope-with-climate-migration
[2] Mbiyozo, A. 2022. A new declaration could set a precedent for regional cooperation on Africa's climate-change crisis. Retrieved from: https://issafrica.org/iss-today/east-africa-and-the-horn-light-the-way-for-climate-migrants
[3] Tesfaye, B. 2022. Putting Climate Migration Back on the COP27 Agenda. Retrieved from: https://www.csis.org/analysis/putting-climate-migration-back-cop27-agenda
[4] Mohanty, A. 2021. Climate change, conflict: What is fuelling the Lake Chad crisis. Retrieved from: https://www.downtoearth.org.in/blog/climate-change/climate-change-conflict-what-is-fuelling-the-lake-chad-crisis-75639
[5] Ionesco, D. 2019. Let's Talk About Climate Migrants, Not Climate Refugees. Retrieved from: https://www.un.org/sustainabledevelopment/blog/2019/06/lets-talk-about-climate-migrants-not-climate-refugees/
INTEREST IN WRITING SOMETHING FOR SIHMA?
If you are interested in contributing to the SIHMA Blog on the Move please contact us at: https://www.sihma.org.za/contact or if you are interested writing an article to be reviewed and published in the African Human Mobility Review, please follow this link on making a submission: https://www.sihma.org.za/submit-an-article
---
Categories:
---
Tags: