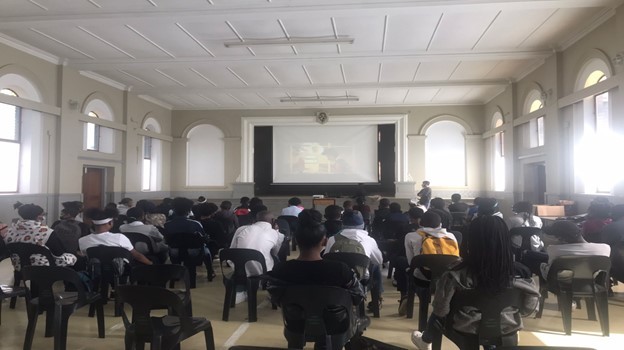 Awareness Campaigns in Schools about Human Trafficking - SIHMA JHB Legal Office
by Sihle Dlamini, Legal Advisor at SIHMA Office JHB
The SIHMA Legal Clinic at St. Patrick La Rochelle has had a had a very busy month this April in terms of awareness campaigns in schools about human trafficking. One of the Legal Clinic's objectives is to provide trainings and do awareness campaigns on human trafficking in various sectors and spheres including schools.
School children are vulnerable to human trafficking and many children have been trafficked from school premises.[1] This evil deed is no exception to South Africa where children are reported trafficked from school gates and school premises.[2] In line with our mandate to do awareness campaigns on human trafficking in various spheres, the SIHMA Legal Office implemented the school project by starting with schools in Rosettenville. Rosettenville is one of the communities affected by human trafficking in South Africa,[3] therefore where better than to start tackling human trafficking at the heart.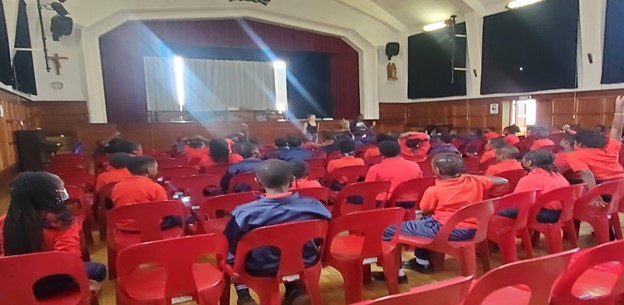 ACTION
The awareness campaigns were carried out at various schools in Johannesburg and the campaign was further extended to the surrounding area of Diepsloot where children are very vulnerable to abuse and violence.[4] The awareness campaigns focused on introducing the topic of human trafficking to the children. The campaign shone a light on the children's rights and how human trafficking might affect those rights, what human trafficking is, types of human trafficking, methods used by traffickers to recruit victims, informed the children of the reality of human trafficking in South Africa as an origin, source and transit country, what to do if in danger and whom to call. This quality of knowledge will give the children what we call their superpower to fight off the villains.
In addition to explaining the abovementioned topics, the process of human trafficking was further explained using various role plays to show the children the elements of human trafficking being the act, the means and purpose without having to confuse the children with these words.


AWARENESS CAMPAIGN OUTCOME
Before the start of our presentation, the school children were asked what they thought human trafficking was and most answers showed a clear indication that children had no idea what human trafficking was. After the presentation and role plays, the children were actively engaged and able to identify the elements of human trafficking. The children were very excited about the topic and were so engaged. They asked very good questions and many times they would be so eager to the point of running up to the front to be picked to answer questions. We have to say we enjoyed engaging with these enthusiastic young people. At the end of the training, a fleece test was done, so that we could evaluate the impact of the training. The scenario given was that there was an opportunity to visit various universities through our organization. They all raised their hands and were extremely anxious to sign up. This was a clear indication that the outside environment factors were playing a strong part in their decision-making. More training and time needs to be spend with the children to help change their mind-sets and for them to see the real and potential risks that are out there. Eradicating poverty and hunger in our communities are needed so that we can develop and promote healthy mind-sets and risk thinkers amongst our children.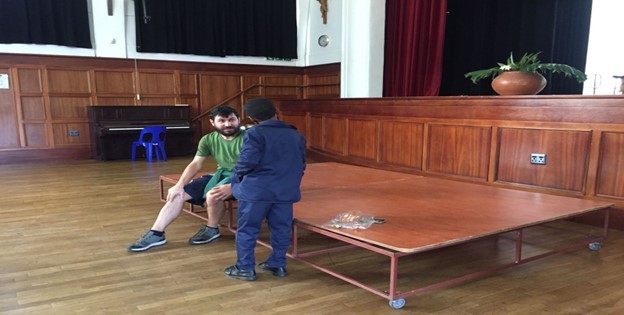 We always say that countering human trafficking starts with understanding human trafficking and that we cannot fight an unknown enemy. We are just beginning. We are building our partnerships with the schools to build counter-human trafficking ambassadors in schools who will be responsible for looking out for signs of potential human trafficking cases in schools and identifying which of their peers might be in situations making them susceptible to human trafficking. There are still many other schools we need to attend, to give children the tools and knowledge to protect themselves.
REFERENCES:
---
---
Categories:
---
Tags: