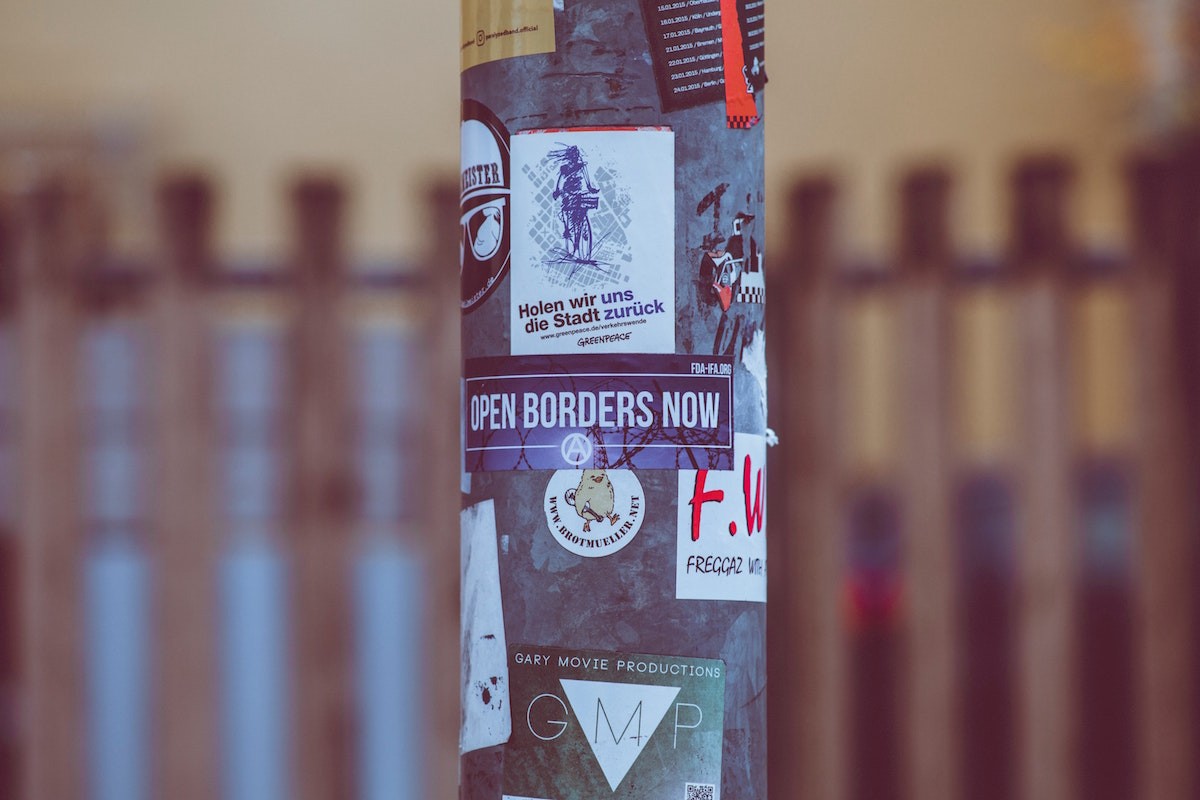 As Borders are Reopening, what does it mean for Migrants?
Border closures, physical distancing, lockdowns, and subsequent restricted onward mobility of the COVID-19 pandemic has been heavily impacting the lives and wellbeing of migrants, refugees, and asylum seekers. The restrictions have not only stopped the movement of people and goods, but also domestic and international remittances (1). Diaspora communities in the Global North, in addition to South Africa, Kenya, and Uganda are experiencing job losses, and the remittances that sustain 40% of Somalis are rapidly diminishing (1). Despite, the difficult conditions that refugees are facing many of the response packages proposed by governments in Africa do not include refugees, as many of the relief packages require national identification (1).
Border closure has left over 300,000 migrants stranded, and more than 2,000 are waiting to be assisted in overcrowded transit centres (2). Tens of thousands of those are stranded at the borders between Uganda and the DR Congo, Uganda and South Sudan, Kenya with South Sudan, and Kenya and Somalia (3). Additionally, the continuous civil war in Libya has forced many migrants to still try to make the perilous journey across the Mediterranean and forced to quarantine in boats (4).
Around the globe, restrictions on travel are easing, with many European borders opening mid- to end- of July. Cameroon, Equatorial Guinea, Tanzania, Egypt, South Sudan, Tunisia and Zambia have resumed international passenger flights (5). West African governments have also proposed opening borders within the ECOWAS region in the first half of July, the first phase would include opening domestic air and land transport, with the second phase involve the opening of air, land, and maritime borders by July 15th (6). A possible third phase would include opening land and air borders to other countries outside the region that have a low or controlled level of COVID-19 contamination rates. While the Economic Community of West African States (ECOWAS), which has 15 members, is expected to fully open its airspace to passenger travel on 21 July, Kenya and Rwanda plan to open their airspaces on 1 August (5).The UN had already announced on June 18th resuming resettlement travel for refugees, this resettlement travel is specifically for people already living as refugees who have been approved to move to third countries (7). On Wednesday July 1st to Friday July 10th, Uganda temporarily re-opened two border crossing points, through Guladjo and Mount Zeu in the Zombo district to provide a safe haven with access to protection and life-saving aid (8). All the new arrivals will undergo a health and security screening, and will initially be quarantined at Zewdu Farm Institute, which can accommodate 6,000 people and then following the 14 day quarantine the asylum-seekers will be transported to existing refugee settlements (8). An article entitles 'COVID-19 Travel Alert: Which Countries Have Open Borders?' lists the following African countries to have opened their borders to a degree: Egypt, Ethiopia, Equatorial Guinea, Guinea-Bissau, Liberia, Mozambique, Seychelles, South Sudan, Tanzania, Tunisia, Zambia. The conditions under which these borders have opened vary and include: terms of possible quarantine upon entry and the duration thereof, opening to all or to selected countries and certain countries requiring recent Covid 19 negative test results documentation before entry (9).
However, the easing of travel restrictions and border reopening has only made the immigration policies around the globe more stringent. The United States and Hungary are two of 90 countries that have used the pandemic as an excuse to not consider asylum applications and deport people without letting them make claims (4). Thus, it is even more important for relief packages as mentioned above National recovery plans and loans from organisations like the World Bank and the IMF, as well as plans for addressing COVID-19 and the world's economic recovery, should consider the needs of refugees (10). This includes, enhancing infrastructure in camps to improving water infrastructure, sanitation, and shelter and other areas that host large refugee populations. More importantly, border closures should not hinder humanitarian aid or emergency supplies to pass through to reach vulnerable populations. Overall, the spike in conflicts in their home countries make it difficult for refugees to return home, thus there is a need for durable, long-term solutions, which include assisting refugees in resettlement for the most vulnerable to other countries and for integrating the refugees into communities (10).

James Chapman and Felipa Schmidt
SIHMA SIHMA
Project Manager Research and Communication Intern
Resources:
Photo by Markus Spiske on Unsplash
---
Categories:
---
Tags: