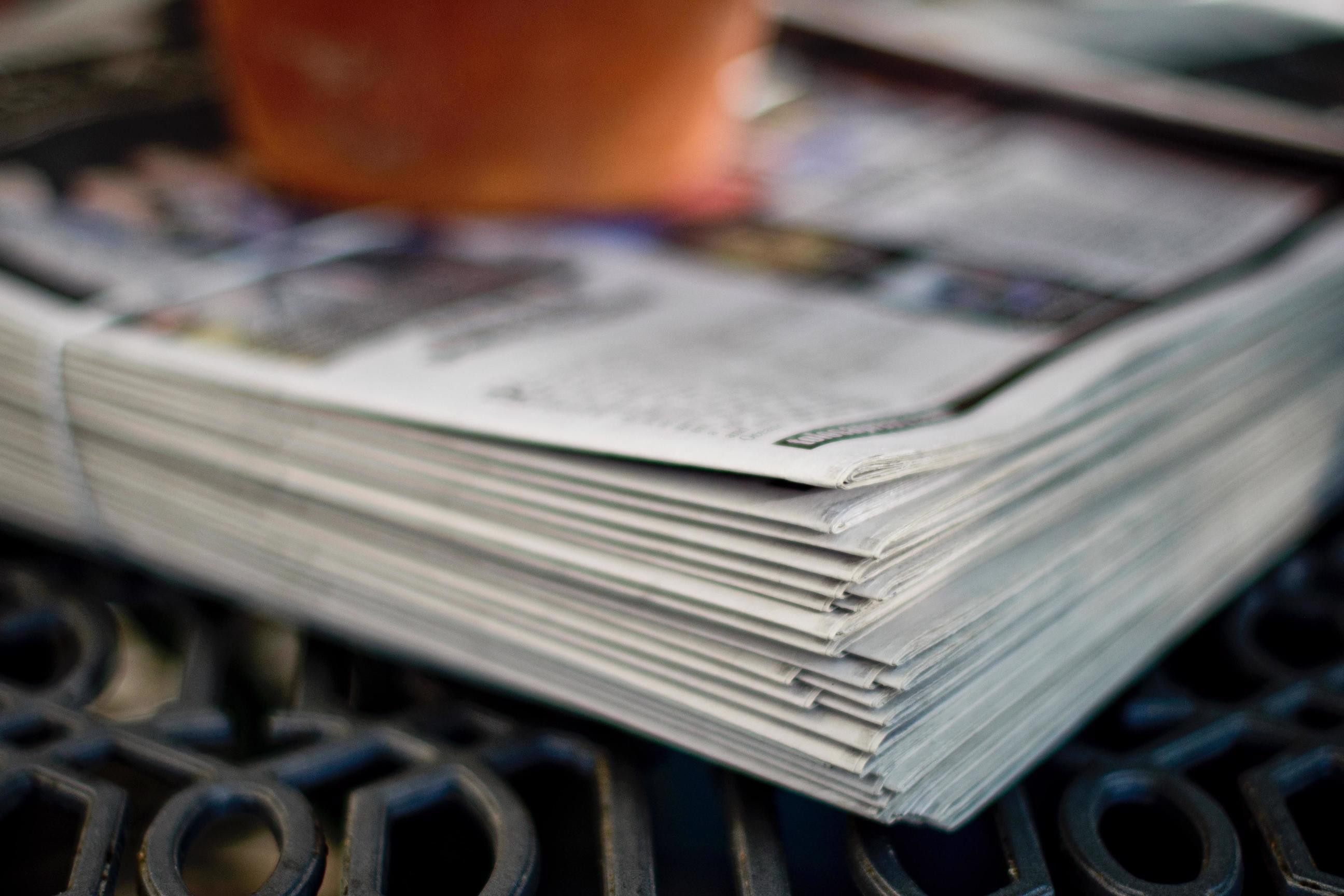 April 2021 - Press Review
National Coverage
No such thing as refugee camps in SA, says Motsoaledi
More than 100 refugees have been helped by the UN to return to their home country, according to Home Affairs Minister Aaron Motsoaledi. While the UN had offered to repatriate those who wanted to return to their countries, the Minister said that he had received word two hours before the briefing that 121 of those protesting in the Mother City had accepted the offer to return home. The idea that people have been placed in refugee camps in the area has been debunked by Motsoaledi. He emphasized that the word "refugee camp" should not be used casually because it has a deeper meaning. "This country opted for a policy of non-encampment in its constitution, which means that people who migrate to South Africa for one cause or another shall not be placed in camps, or subjected to life in refugee camps and all its ramifications," he said.
https://www.iol.co.za/news/politics/no-such-thing-as-refugee-camps-in-sa-says-motsoaledi-b95da83e-712d-4c7d-b70f-f43fe4e4910f
Cape Town 'refugee camps' to close down at end of April
When the facilities at Paint City in Bellville and Wingfield Military Base in Kensington are withdrawn, the two temporary shelters will close at the end of April. The refugees who are housed there have the choice of returning to their home countries or reintegrating into local communities. For nearly a year, protesting refugees and asylum seekers have been housed there under the Disaster Management Regulations. The party, which has been protesting since October 2019, has requested relocation to Canada, citing concerns about xenophobic violence in South Africa and difficulties obtaining documents from the Department of Home Affairs. The United Nations High Commissioner for Refugees (UNHCR) has consistently rejected group resettlement because it violates international conventions, but two alternatives have been proposed: reintegration into local communities and voluntary repatriation to their countries of origin.
https://www.dailymaverick.co.za/article/2021-04-19-cape-town-refugee-camps-to-close-down-at-end-of-april/
Judge Proposes Plan to Speed Up Re-Opening of Refugee Office
Acting Judge Alma de Wet has recommended that the Cape Town Refugee Reception Office, which has been closed since 2012 despite court orders, be reopened as soon as possible. She was hearing an application for the appointment of a Special Master to oversee the re-opening of the office filed by the Legal Resources Centre on behalf of two refugee organizations. She chastised the reopening delays and proposed a schedule of monthly meetings and reports. Judge de Wet proposed a case management structure in which all parties meet once a month with the same judge and the department prepares weekly progress reports on the centre's opening. "Monthly hearings will be held at which the respondents will account for what they have done and present a reasonable plan," she said. She stated that if the recommendation failed, the LRC might return to the Special Master proposal.
https://allafrica.com/stories/202105130707.html
Gay refugees denied asylum by Home Affairs bigotry
Several civil society organizations released a study on Thursday that found evidence that LGBT refugees in South Africa are being denied asylum despite being qualified for protection under international and domestic law. The report's authors looked at rejection letters for 67 asylum seekers who had applied for asylum based on their sexual orientation or gender identity. Between 2010 and 2020, 32 Refugee Status Determination Officers from Cape Town, Musina, Gqeberha, and Pretoria wrote the letters. The report highlights, among other things, the use of stereotypes about sexual and/or gender minorities to justify denials; displays of bigotry or hostility, as shown by the use of derogatory language in official documentation; and a high proportion of credibility concerns raised about applicants' identities rather than their asylum claims.
https://www.groundup.org.za/article/report-finds-gay-refugees-denied-asylum-sa-due-bigotry-home-affairs/
Regional Coverage
Uganda starts COVID-19 vaccination of over 1.4M refugees
CGTN – 25/04/2021
Uganda has started vaccinating 1.4 million refugees with COVID-19 to prevent the virus from spreading in the country's overcrowded refugee resettlements, according to a UN refugee agency spokesperson. In a statement to Xinhua, Wendy Daphne Kasujja, spokesperson for the United Nations High Commissioner for Refugees (UNHCR) in Uganda, said that in the ongoing phase one vaccination exercise, at least one million refugees will be inoculated against COVID-19. Uganda is home to over 1.4 million refugees, the majority of which are from the neighbouring countries of South Sudan, the Democratic Republic of Congo, and Burundi. According to UNHCR figures, at least 398 refugees have tested positive for the novel coronavirus, with 384 recoveries and 7 deaths in the settlements since the outbreak was first reported in March of last year. On March 10, Uganda initiated the first phase of its coronavirus vaccination program, which will reach more than 21.9 million people in the world who are at the highest risk of infection. Health professionals, students, the elderly, and others with underlying medical problems, as well as refugees, fall under this category.
Read the full article at:
https://africa.cgtn.com/2021/04/25/uganda-starts-covid-19-vaccination-of-over-1-4m-refugees/
7,000 Central African Republic refugees arrive in Chad
UN News – 20/04/2021
The UN refugee agency said on Sunday that at least 7,000 refugees from the Central African Republic have arrived in Chad in the last few days. After former President Francois Bozize's candidacy for the December 2020 presidential election was rejected, the situation in the landlocked African nation deteriorated. Over the last four months, fighting between a coalition of non-state armed groups and government forces has intensified, plunging the nation into a new cycle of conflict. Despite the coronavirus outbreak, Chadian authorities have kept the country's border open and granted asylum to thousands of refugees who have been fleeing since January. The UNHCR announced earlier this month that it is collaborating with the government and other agencies to move thousands of refugees to safer and better-equipped sites further away from the border. For the fifth year in a row, the Central African Republic has become one of the world's poorest nations, with one of the world's ten most under-reported humanitarian crises. Unrest has plagued the country for years, but since May 2017, new and fierce battles between armed groups have resulted in increased suffering, casualties, and property destruction. According to the UNHCR, violence and instability following the December 2020 general election have caused tens of thousands more to leave.
Read the full article at:
https://www.aa.com.tr/en/africa/7-000-central-african-republic-refugees-arrive-in-chad/2212997
Exclusive: Refugees recount brutal attack by Islamist insurgents in Mozambique's Palma
France24 – 19/04/2021
After Islamist insurgents took control of the Mozambican town of Palma in March, more than 20,000 people fled. Despite the fact that it has since been retaken by the national military, refugees continue their journey to the south of the African country, with many stopping in Pemba, where FRANCE 24's team met them and spoke with them about the mental and physical wounds left by the brutal assault. Every day, refugees arrive in the southern Mozambican city of Palma, traumatized by Islamist terrorist attacks in the northern city of Palma. Despite the fact that the national army has retaken control of the city, many people continue to flee, often by sea, driven by rumours of more attacks.
Read the full article at:
https://www.france24.com/en/africa/20210419-exclusive-refugees-recount-brutal-attack-by-islamist-insurgents-in-mozambique-s-palma
IOM's Emergency Director in Mozambique: Communities Uprooted by Recent Violence in Palma Require Greater Support
IOM News – 30/04/2021
With almost 30,500 people displaced recently by violence in northern Mozambique facing increased hardship with intensifying humanitarian situation across Cabo Delgado province there is an urgent need to fund to respond to the emergency that has displaced nearly 700,000 since the start in October 2017.
https://www.iom.int/news/ioms-emergency-director-mozambique-communities-uprooted-recent-violence-palma-require-greater
Kenya tells U.N. it will shut two camps with 410,000 refugees by June 2022
Reuters – 30/04/2021
Kenya announced on Thursday that it had informed the United Nations that two camps housing over 430,000 refugees fleeing wars in the east and Horn of Africa will be closed by June 2022, with some being repatriated and others given citizenship. The announcement was made on Twitter about five weeks after the interior ministry ordered the closure of the Dadaab and Kakuma refugee camps and gave the UN two weeks to present a plan to carry it out. Kenyan President Uhuru Kenyatta and UNHCR Chief Filippo Grandi met in Nairobi on Thursday, and a joint team will be formed to finalize and execute a road map toward the closure of the camps, according to a joint statement released by the UN and the Kenyan government on Thursday. The UNHCR and Kenya "accept that refugee camps are not a long-term solution to forced displacement," according to the declaration, and are committed to working together to find possible solutions in line with the Global Compact on Refugees. Kenya-Somalia relations have deteriorated significantly in the past year, following Mogadishu's decision to break diplomatic links with Nairobi, accusing it of interfering in its internal affairs.
Read the full article at:
https://www.reuters.com/world/africa/kenya-tells-un-it-will-shut-two-camps-with-410000-refugees-by-june-2022-2021-04-29/
More than 100 asylum seekers feared dead off Libyan coast
France 24 – 23/04/2021
More than 100 refugees en route to Europe are believed to have perished in a shipwreck off the coast of Libya, according to independent rescue organizations. The wreck of a rubber boat, which was originally carrying about 130 passengers, was spotted in the Mediterranean Sea northeast of Tripoli, according to SOS Mediterranee, which operates the rescue vessel Ocean Viking. The aid vessel did not find any survivors but could see at least ten bodies near the wreck. Libya has emerged as the primary transit point for refugees fleeing war and poverty in Africa and the Middle East in the years after a NATO-backed uprising in 2011 ousted and killed dictator Moammar Gadhafi. Smugglers often cram desperate families into rickety rubber boats that stall and sink along the dangerous Central Mediterranean path. More than 350 people have drowned in the sea this year, according to the European humanitarian organization, not including the victims of the current shipwreck. Alarm Phone accused European authorities of refusing to organize a search and rescue operation, instead blaming the Libyan coastguard, which also refused to conduct a rescue operation. The European Union has worked with Libya's coast guard and other local organizations in recent years to prevent dangerous sea crossings. Rights groups, on the other hand, claim that these policies leave migrants vulnerable to armed groups or imprisoned in filthy detention centres riddled with abuses.
Read the full article at:
https://www.france24.com/en/europe/20210423-more-than-100-asylum-seekers-feared-dead-off-libyan-coast
Thousands flee fresh clashes in Central African Republic: UN agency
UN News – 20/04/2021
New arrivals in Chad, according to the agency, reported fleeing clashes, as well as pillaging, kidnapping, and other acts of violence perpetrated by rebel groups. The majority of those displaced came from the Central African Republic. People had to wade shoulder-deep through the Grande Sido river to reach Chad, according to UNHCR spokesperson with some bearing their few belongings on their heads. Following last December's contested elections, armed elements loyal to former President François Bozizé attacked several towns and villages across CAR. Following the post-election crisis, nearly 11,000 Central African refugees have fled to Cameroon, the Democratic Republic of the Congo (DRC), and the Republic of the Congo (ROC). According to UNHCR, the migration has slowed significantly since mid-March, when government forces and their allies regained most of the rebel strongholds. The lull allowed 37,000 former internally displaced persons (IDPs) to return to their homes, but they now need assistance to rebuild their lives, according to the study. According to the UN Office for Coordination of Humanitarian Affairs (OCHA), 2.8 million people in the Central African Republic (CAR) – or 57% of the population – need humanitarian assistance and security. The situation has been made worse by the coronavirus pandemic, which has resulted in increasing malnutrition, lost livelihoods, school closures, and a rise in violence against women and children.
Read the full article at:
https://news.un.org/en/story/2021/04/1090122
International Coverage
Belgium: A centre for asylum seekers comes under fire from critics
InfoMigrants – 30/04/2021
Fedasil, Belgium's federal agency for asylum seeker processing, announced on April 24 that it would investigate the Jalhay asylum seeker centre near Liège. There have been instances of deteriorating facilities, threats, and health-care negligence. According to the Migrations Libres collective, Fedasil has opened an internal investigation following allegations of negligence. The basic huts in which the asylum seekers are housed are described as dilapidated in witness accounts obtained by Migrations Libres. Svasta opened a dozen of them in October to house Afghan nationals, which had previously been used to store Red Cross supplies. These premises, on the other hand, are "eating away at humidity," with no sanitary amenities, no running water, and far less heating. Threats made by the workers against the residents are also listed by the organization. The centre's director allegedly threatened asylum seekers who expressed dissatisfaction with their living conditions, not only by transferring them to a "worse" centre, but also by "ruining their asylum application process." Fedasil finally reacted after receiving these severe allegations.
Read the full article at:
https://www.infomigrants.net/en/post/31892/belgium-a-center-for-asylum-seekers-comes-under-fire-from-critics
Failure to Protect: Biden Administration Continues Illegal Trump Policy to Block and Expel Asylum Seekers to Danger
Human Rights First – 20/04/2021
Despite his repeated promises to undo President Trump's border-crossing brutality, President Biden is sticking to a strategy that is wreaking havoc: it endangers children, leads to family separations, and unlawfully returns asylum seekers to risk, including Black and LGBTQ refugees who are forced to suffer bias-motivated abuse in Mexico. The strategy also causes chaos and encourages asylum seekers to enter the US between ports of entry. Expulsion scheme, rather than protecting public health, endangers the health and safety of asylum seekers and migrants.
Read the full article at:
https://www.humanrightsfirst.org/resource/failure-protect-biden-administration-continues-illegal-trump-policy-block-and-expel-asylum
Pope: Migrants begged for help at sea, shamefully ignored
AP News – 25/04/2021
On Sunday, Pope Francis condemned the deaths of 130 migrants in the Mediterranean, saying they begged for help for two days in the sea off Libya for their overcrowded, sinking rubber dinghy, but possible rescuers chose to "look the other way." On Wednesday, the migrants requested assistance. When a humanitarian rescue boat and a merchant ship arrived on the scene on Thursday, the deflating dinghy had partially sunk, many bodies had been discovered in the sea, and no survivors had been identified. According to Frontex, the European Union border protection agency whose plane found the dinghy, rescue centres in Libya, Malta, and Italy had been notified but never arrived at the scene.
Read the full article at:
https://apnews.com/article/africa-europe-religion-migration-9b1e8c9bd5581f058e5d313660fdff40
Mexico, Honduras, Guatemala deploy troops to lower migration
AP News – 13/04/2021
In an attempt to stem the flow of migration to the US border, the Biden administration has reached an agreement with Mexico, Honduras, and Guatemala to temporarily deploy security forces to their borders. The agreement comes as the United States saw a record number of unaccompanied minors trying to cross the border in March, as well as the highest number of Border Patrol encounters with migrants on the southern border since March 2001 — just under 170,000. Mexico will maintain a deployment of around 10,000 soldiers, according to White House press secretary Jen Psaki, while Guatemala has deployed 1,500 police and military personnel to its southern border and Honduras has deployed 7,000 police and military to its border "to disperse a large contingent of migrants." Guatemala will also create 12 checkpoints along the country's migratory path. According to a White House official, Guatemala and Honduras are temporarily deploying troops in response to a massive caravan of migrants expected to arrive at the end of March. Psaki said, "the objective is to make it more difficult to make the journey, and make crossing the borders more difficult."
Read the full article at:
https://apnews.com/article/guatemala-honduras-mexico-immigration-border-patrols-917c0fea87c0a807b371da207d34c8cc
Photo by Tim Mossholder on Unsplash
---
Categories:
---
Tags: