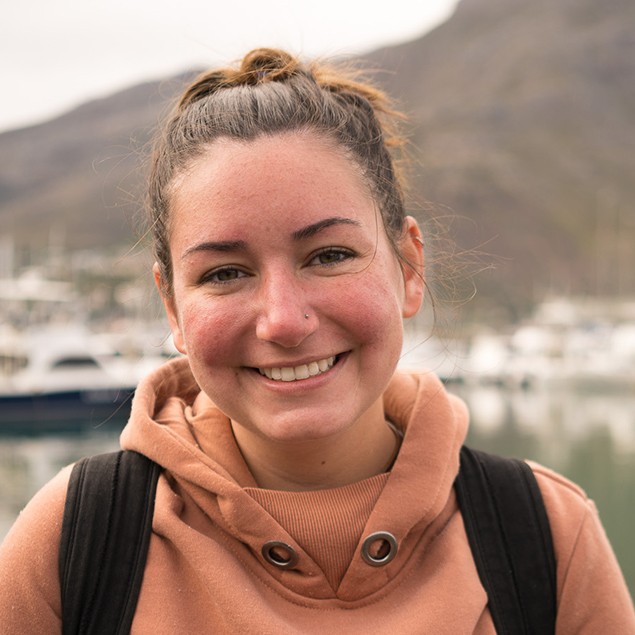 Emma Dionne
My name is Emma Dionne. I am from Rhode Island, USA. I received my Bachelor of Arts in Psychology and Criminology in 2017 from Stonehill College in Massachusetts. I came to Cape Town to gain an international perspective before furthering my education. I volunteered at the Scalabrini Study Centre in Cape Town from April to June 2019.
Some of my specific activities included creating a country profile that will be used to establish an online atlas of migration in Africa, writing various articles for the SIHMA blog, and attending a research conference at the University of the Western Cape (UWC). Through these activities I've learned a great deal about the situations and crises in countries across Africa which cause people to migrate. By working at SIHMA, I have come to understand the importance of changing stereotypes that are held by the general public about migrants. Furthermore, I've learned how a collaborative approach is the best way to create change. We must use the knowledge of people who work directly with migrants and those who conduct research. Research is useless if its conclusions can't be shared or understood by stakeholders.
My experience at Scalabrini has mirrored this concept in that I've had the chance to integrate both field work and research, giving me two different types of knowledge. However, I think the combination of these different experienes have given me a greater, more comprehensive perspective. I hope to use the awareness and wisdom I have obtained at Scalabrini to change misconceptions at home when I can. I hope to promote the Scalabrini value of migration as an opportunity for society, not a problem.
---