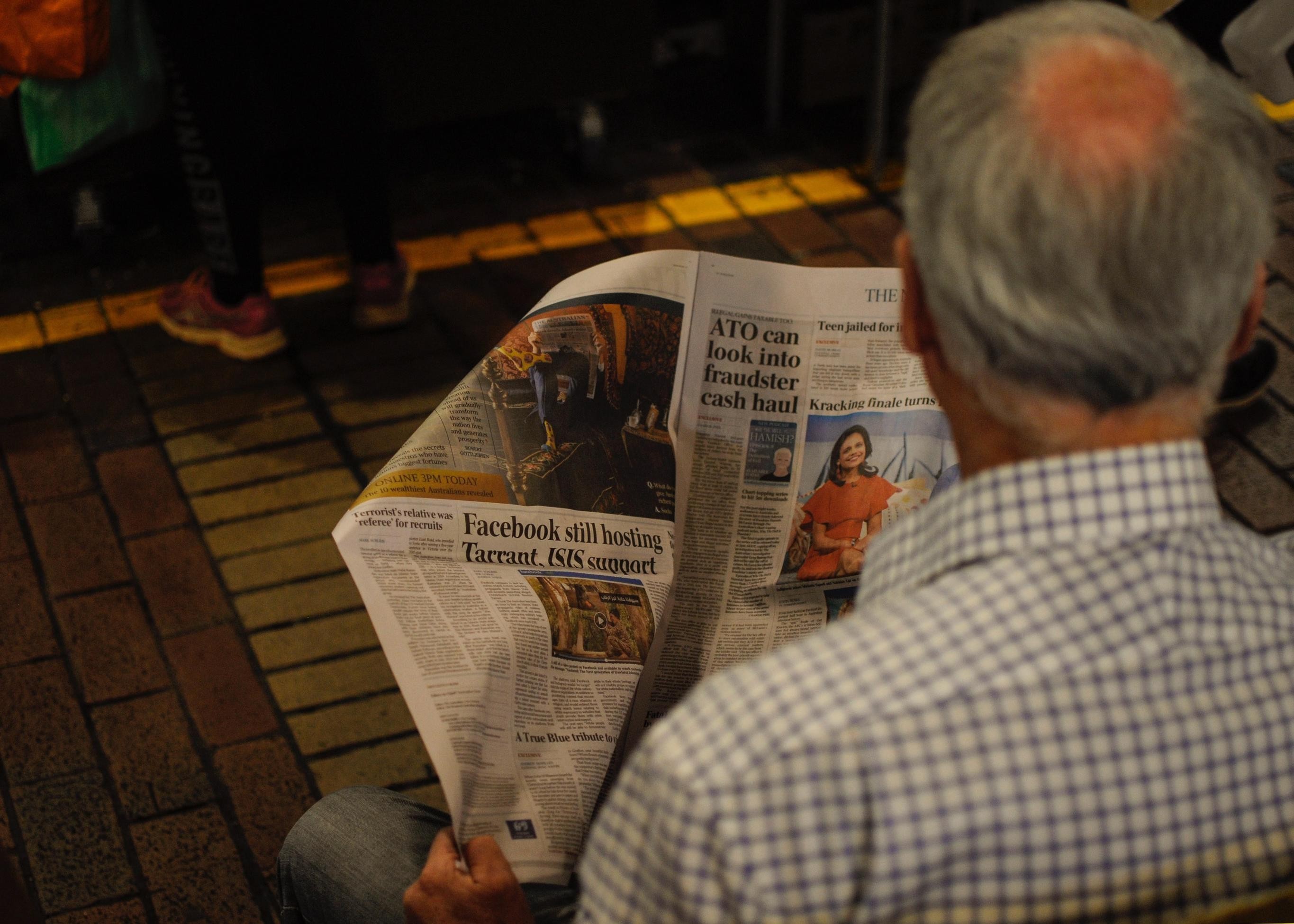 Press Review July 2019
NATIONAL COVERAGE
Fewer than 1 in 6 asylum seekers in SA granted refugee status
news24.com 9 July 2019
Not even one out of six asylum seekers seeking refuge in South Africa are granted refugee status.
Over the past 10 years, the Department of Home Affairs processed 633 395 applications, only granting 99 624 of these applications.
This means 533 771 people, mostly coming from war-torn and severely distressed countries, had to leave South Africa or face deportation during this period.
Full report: https://bit.ly/2NGp5lP
39% of migrant children entering SA run the risk of being stateless – research survey
groundup.org.za 7 July 2019
"I am Mbalenhle and I don't exist. I'm stateless. Sometimes to be undocumented I think is a curse. Your life is just stuck in a one-way. You can't even move on with your life."
These are the words of a young girl featured in a video shot by the Scalabrini Centre of Cape Town – an NGO working with migrants, asylum seekers and refugees – and B-Yond TV.
Full report: https://cutt.ly/1CJnHH
Refugees wait for months in Musina for temporary permits
groundup.org.za 2 July 2019
Refugees at a Musina shelter say they have been waiting months for the Department of Home Affairs to consider their requests for asylum.
The men's shelter at the Musina Ministry of Compassion church, Matswale, at times houses up to 800 refugees, according to Isabel Raisedza, who runs the shelter.
Resident Lulela Heritier, 25, says he has been waiting for temporary asylum papers since he arrived in April.
Full report: https://cutt.ly/NCJUZr
The Unfulfilled Promise of LGBTQ Rights in South Africa
theatlantic.com 2 July 2019
On a recent foggy morning, Ndodana boarded a minibus and traveled more than 20 miles to the Ivan Toms Centre for Men's Health to collect his free HIV medication. The gay-friendly clinic lies in a predominantly white neighborhood of Cape Town, wedged between a strip of restaurants, upscale hotels, and the V&A Waterfront, a major tourist attraction.
The bimonthly trip is a long one and, on the surface, unnecessary: Mfuleni, the impoverished township where he rents a room, has its own HIV-treatment center. Yet to Ndodana, a slender, dreadlocked Zimbabwean in his early 30s, going there is not an option. The clinic is run-down and often overcrowded. Most of all, though, he fears harassment for being gay.
Full report: https://cutt.ly/kCJFGw
Immigrant food couriers risk death on South African roads
news24.com 3 July 2019
A Tanzanian driver fell off his bike on the N1 near Woodstock and could not walk for two weeks.
A driver from Zimbabwe slalomed down Geneva Drive toward Camps Bay, skidded in the rain and crashed into the pavement.
A Rwandan man broke his hand in a collision in Gardens; it still hurts when he grips the handlebars of his scooter. A Congolese driver fell on his head on the N2, spending nearly a month in a coma.
All four were scooter drivers for food delivery companies – a burgeoning sector of the gig economy that has absorbed thousands of African men, mostly immigrants, into casualised, poorly regulated and highly precarious work, GroundUp reports.
Full report: https://cutt.ly/rCJJnY
From refugee to Rouen, Fulutudilu ready to shine for South AfricaConcourt ruling on foreign spousal visa laws has no impact on refugees
capetalk.co.za 6 July 2019
A week ago, the Constitutional Court set the state a deadline to change immigration regulations that currently require foreign spouses or children of South African citizens to leave the country to renew their visitor's visas.
The court declared the rules constitutionally invalid because in effect, they separate families.
Full report: https://reut.rs/2XqLwQk
REGIONAL COVERAGE
'All refugees deserve equal respect'
midrandreporter.co.za 3 July 2019
The Pan-African Parliament held a commemorative event in parliament in Midrand in celebration of World Refugee Day (20 June) hosting dignitaries, refugees and some of the big, well-known organisations as well as non-profit organisations.
The session held on 20 June was like no other, including a musical entertainment by the Soweto Gospel Choir and the Rwandan Refugees Cultural Group as well as a panel representing PAP, United Nations High Commissioner for Refugees (UNHCR), African Peer Review Mechanism (APRM), Future Families, Department of Home Affairs, Department of Arts and Culture and Old Mutual. The main focus was to come up with ideas to tackle the root causes of people being forced to leave their countries.
Full report: https://bit.ly/2My5t10
THE UNLIKELY NEW GATEWAY FOR AFRICAN MIGRANTS TO THE AMERICAS: ECUADOR
www.ozy.com 15 July 2019
Peter Atempke, a 25-year-old student, has been coming to the San Ysidro border crossing in the Mexican city of Tijuana for two months now. He currently spends his mornings hanging around the gate with other migrants from his home country of Cameroon and a plethora of other African nations, waiting for his number to come up on an improvised list system that will let him go through to ask for asylum at the door of the United States.
Full report: https://bit.ly/2XS9krR
African Migrants Flock Europe Despite Imminent Dangers
cajnewsafrica.com 8 July 2019
DESPITE the risks posed by deadly routes across the Mediterranean, unscrupulous agents facilitating the movement of migrants and hostile legislation by European government, African nationals continue streaming into Europe in search of greener pastures.
According to the International Organisation for Migration (IOM),a United Nations agency, at least 137 people have died and 8 000 immigrants have sailed to Spain through the Mediterranean Sea.
In general in the four months from January 1 to 1 May, 16 806 people crossed the sea to go to Europe. Overall, at least 410 people died on all routes across the sea
Full report: https://bit.ly/3396thS
Death of Africans in Libya Could Herald a New Governance System
allafrica.com 20 July 2019
Early this month, an unidentified group blew up a refugee detention centre housing African refugees and asylum seekers in Tripoli, Libya. At least 44 people died and 130 were injured. If it were not for the UN and major news agencies, the tragedy would never have caught the attention of African citizens as leaders burry their heads in the sand.
The International Organization for Migration (IOM) reported that within the first three months of 2019, some 10,308 migrants and refugees crossed the Mediterranean Sea into Europe.
Full report: https://bit.ly/2KED5YD
INTERNATIONAL COVERAGE
Crafty refugees target global markets with high-end goods
businesslive.co.za 13 July 2019
Nairobi — Rwandan refugee Anita Claudine knows the odds are stacked against her, but the fashion designer is unfazed in her ambition to one day see her dresses in the window displays of the luxury department stores of London, Paris and New York.
The 22-year-old woman, whose family fled to Kenya almost two decades ago, has no formal training in design and tailoring, no experience in sales and marketing — and certainly no contacts in the haute couture realms of Gucci and Jean Paul Gaultier.
Full report: https://bit.ly/2MJ9jVf
Healing refugees' mental scars could help them build new lives
horizon-magazine.eu 15 July 2019
They are fleeing war, famine and persecution, risking treacherous journeys across deserts and seas in search of safety. But helping refugees and asylum seekers to cope with the psychological scars caused by their experiences could help them adjust to life in their new homes.
The world is in the midst of a refugee crisis. The latest figures from the United Nations Refugee Agency show that there are 70.8 million people globally who have been forcibly displaced from their homes, including nearly 26 million refugees, the highest number on record.
Full report: https://bit.ly/2KhPTVu
Photo by Jordan White on Unsplash
---
Categories:
---
Tags: