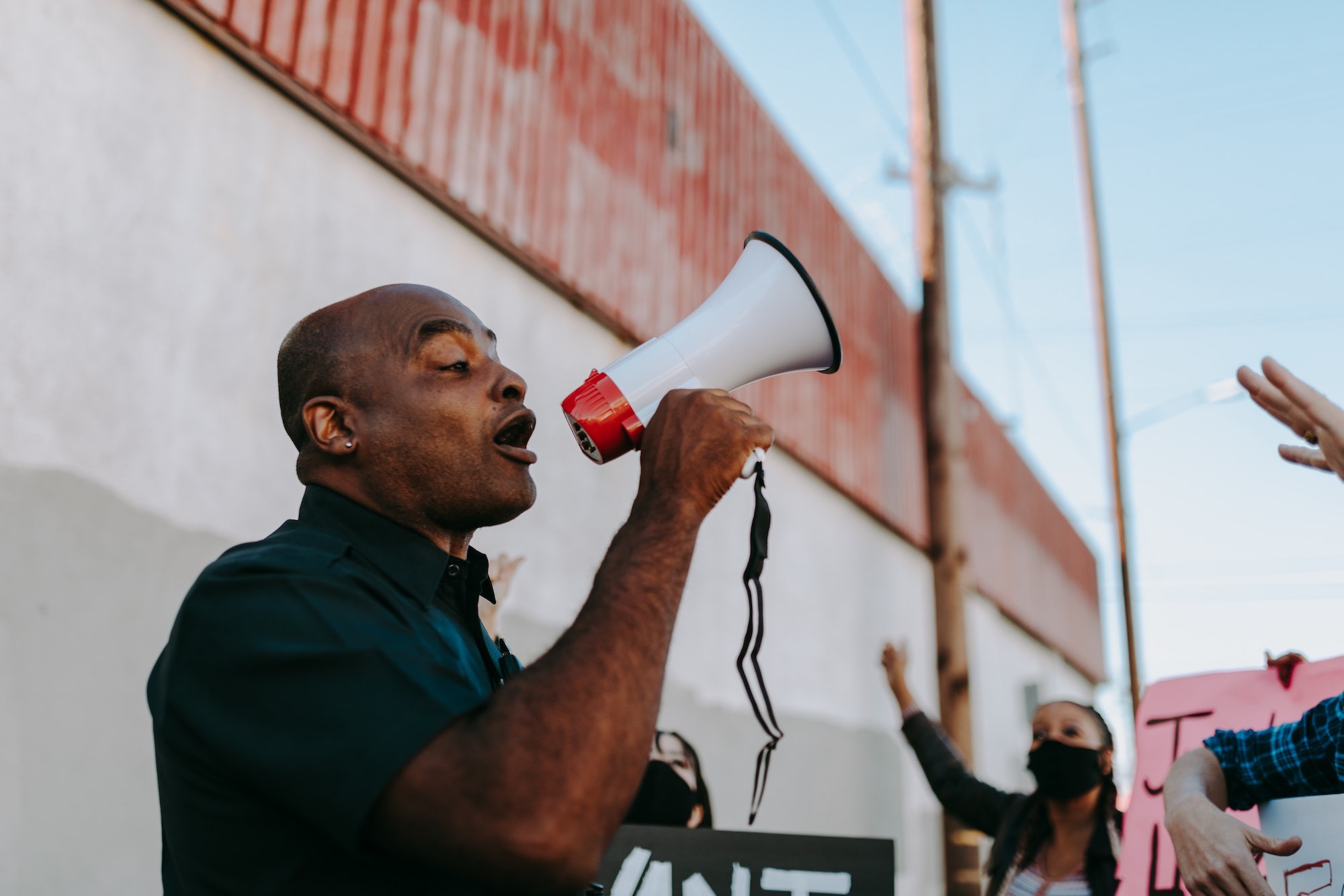 Press review - August 2021
NATIONAL COVERAGE
SA's mistreatment of migrant women highlights the triple oppression of black African women everywhere
Daily Maverick - 05/08/2021
August is women's month in South Africa, and it is therefore important to address the situation for migrant women in the country. South Africa is the destination for many migrants due to its higher level of economic opportunities and gender equality. However, many black African migrant women face triple oppression based on gender, race and class. Moreover, migrants are often being blamed for problems in society, and it has been argued that the government and the Department of Home Affairs are using migrants as scapegoats instead of taking responsibility themselves. For instance, the Health Minister blamed migrant women, who go to the hospital to give birth, for the overcrowded conditions in public healthcare facilities. Budget cuts within healthcare or corruption were not being mentioned. Sharon Ekambaram, head of the Refugee and Migrant Rights Programme at Lawyers for Human Rights, argues in her article that a systematic change is needed, where the core problems of racism and socioeconomic inequalities are exposed.
Read the full article at:
https://www.dailymaverick.co.za/article/2021-08-05-sas-mistreatment-of-migrant-women-highlights-the-triple-oppression-of-black-african-women-everywhere/
Durban rolls out Covid vaccines for homeless people
Daily Maverick - 29/08/2021
Homeless people are now being offered to get a Covid vaccine in Durban. The city is the home to thousands of homeless people. The health workers addressed all questions and were able to inform people and give them correct information about the safety of the vaccines. Unfortunately, identification documentation is still required, resulting in many people being turned down and hundreds of people being excluded from the initiative. This is an issue for both South African citizens without IDs and undocumented migrants and refugees. According to Raymond Perrier, the director of the Denis Hurley Centre in Durban, they are working with the national Department of Health to find a solution to make vaccines available for people without IDs and undocumented refugees.
Read the full article at:
https://www.dailymaverick.co.za/article/2021-08-29-durban-rolls-out-covid-vaccines-for-homeless-people/
South Africa's unemployment rate is now highest in the world
Aljazeera - 24/08/2021
South Africa's unemployment rate rose to 34.4% in the second quarter, according to Bloomberg. This makes South Africa the country in the world with the highest unemployment rate on a global list of 82 countries, with Namibia and Nigeria in second and third place. If we look at the expanded definition of unemployment, which includes people who are available for work but not looking for a job, the rate is 44.4%. It is predicted that these numbers will worsen in the third quarter as the government increased Covid-19 restrictions in the face of the third wave of infections. Additionally, the riots in July in the Gauteng and KwaZulu-Natal provinces resulted in thousands of businesses looted and shuttered, [many of whom which were owned by or employed migrants]. 150,000 jobs are at risk after the unrest, and an overall rise of joblessness in the country is not good news for the third quarter.
Read the full article at:
https://www.aljazeera.com/economy/2021/8/24/south-africas-unemployment-rate-is-now-the-worlds-highest
REGIONAL COVERAGE

UNHCR regains access to Tigray refugee camps, calls for emergency funds to scale up assistance
UNHCR – 10/08/2021
The conflict in Ethiopia between the federal government and forces from the Tigray People's Liberation Front keeps worsening, leaving millions of people in need. The country is facing a major refugee and humanitarian crisis with ethnic killings and rape as a weapon of war. UNHCR and its partners were finally able to regain access to two refugee camps in Ethiopia's Tigray region on 5 August, after violence prevented their staff from reaching the camps for almost a month. The 23,000 Eritrean refugees in the Mai Aini and Adi Harush camps had been without assistance since 13 July. However, their access is limited due to security issues and the refugees are still facing difficult conditions. Health care services are unavailable and clean drinking water is running out. UNHCR calls for safe passage for all Eritrean refugees to be moved to a new site in the Amhara region, the Alemwach refugee camp.
Read the full article at:
https://www.unhcr.org/en-us/news/briefing/2021/8/611232a04/unhcr-regains-access-tigray-refugee-camps-calls-emergency-funds-scale-assistance.html
Read more about the conflict at:
https://www.reuters.com/world/africa/un-chief-calls-immediate-ceasefire-ethiopia-2021-08-19/
https://www.reuters.com/world/africa/ethiopia-urges-citizens-join-fight-against-tigrayan-forces-2021-08-10/
https://www.unhcr.org/afr/ethiopia-tigray-emergency.html
'Solutions must be found' for millions displaced from Sudan and South Sudan
UN News – 25/08/2021
Nearly seven million people from Sudan and South Sudan were forcibly displaced. About 1,300,000 South Sudanese refugees and displaced people returned home after the governments of the two countries signed the Revitalized Peace Agreement in 2018. Unfortunately, insecurity and violence are making it challenging to obtain durable and sustainable peace. Furthermore, several of the requirements of the Revitalized Agreement have still not been met. UN High Commissioner for Refugees, Filippo Grandi, calls for support to find lasting solutions for refugees, IDPs, returnees and host communities.
Read the full article at:
https://news.un.org/en/story/2021/08/1098372

Displaced Somalis and refugees struggle to recover as climate change brings new threats
UNHCR – 17/08/2021
Climate change has brough new challenges to communities across Somalia, who were already deeply affected by decades of internal conflict. Extreme weather, which used to be a rather rare occurrence, is now becoming the new normal. Last year alone, 1.3 million people were displaced in the country by cyclones and floods. Displacement due to conflict, insecurity and extreme weather makes it difficult for people to recover as they are going through disaster after disaster. There are currently 2.9 million internally displaced people in the country, living in over 2000 camps. Livelihoods like farming are becoming challenging to maintain due to floods and droughts. This has led many people to get jobs in the informal sector where they are vulnerable to abuse and exploitation. The UN has predicted that the effects of climate change and the Covid-19 pandemic combined will result in extreme food insecurity for more than 2.8 million Somalis by September 2021.
Read the full article at:
https://www.unhcr.org/en-us/news/stories/2021/8/611a2bca4/displaced-somalis-refugees-struggle-recover-climate-change-brings-new-threats.html
UNHCR gravely concerned about systematic sexual violence in DR Congo's Tanganyika Province
UNHCR – 13/08/2021
Reports of sexual violence against woman and girls by armed groups in the DRC is of great concern, according to UNHCR. Thousands of people have been displaced in the Tanganyika Province this year due to confrontations between several armed groups who want to get control over mining areas, as well as retaliation against government-led military operations. The UN has estimated that 310,000 people currently are displaced in the Province. Forcibly displaced women and girls have accused armed groups of raping them as they try to flee. Some women have even been abducted and held as sex slaves. UNHCR calls on authorities to increase security measures to protect civilians, give access to humanitarian aid, and to bring perpetrators to justice.
Read the full article at:
https://www.unhcr.org/en-us/news/briefing/2021/8/611618344/unhcr-gravely-concerned-systematic-sexual-violence-dr-congos-tanganyika.html
INTERNATIONAL COVERAGE
Who are the Taliban and how did they take control of Afghanistan so swiftly?
CNN – 24/08/2021
The withdrawal of United States troops from Afghanistan this month made headlines all over the world. All foreign forces left the country as planned, following the Doha Agreement between the US and the Taliban. After 20 years of war, the Taliban are now back in power. Although the US trained Afghan soldiers and police, their forces were no match to the Taliban who took over Kabul in just a few days. Hundreds of thousands have been forced to flee after reports of serious human rights violations, the UN Secretary-General said, stressing that especially the hard-won rights of women and girls in the country must be preserved. Around 3.5 million people have already been internally displaced in the country, 500,000 of these being displaced in this year alone. According to the UN, a humanitarian crisis is unfolding as more than 18 million people are in need of aid.
Read the full article at:
https://edition.cnn.com/2021/08/16/middleeast/taliban-control-afghanistan-explained-intl-hnk/index.html
UNHCR warns Afghanistan's conflict taking the heaviest toll on displaced women and children
UNHCR – 13/08/2021:
https://www.unhcr.org/afr/news/briefing/2021/8/611617c55/unhcr-warns-afghanistans-conflict-taking-heaviest-toll-displaced-women.html
Afghanistan: Striking image captures Kabul exodus
BBC – 17/08/2021
https://www.bbc.com/news/world-asia-58242733
Hundreds of displaced Afghan families seeking food and shelter
Aljazeera – 27/08/2021
https://www.aljazeera.com/news/2021/8/27/displaced-afghans-families-food-shelter-kabul
'After the airlift'. News Comment attributable to UN High Commissioner for Refugees
UNHCR – 30/08/2021
https://www.unhcr.org/en-us/news/press/2021/8/612c87444/airlift-news-comment-attributable-un-high-commissioner-refugees-filippo.html
Afghanistan: Children among civilians killed in US drone attack
Aljazeera – 30/08/2021
https://www.aljazeera.com/news/2021/8/30/afghanistan-children-among-civilians-killed-in-us-drone-strike
Timeline of the conflict: Taliban are back – what next for Afghanistan?
BBC – 31/08/2021
https://www.bbc.com/news/world-asia-49192495

Uncertain Pathways: How gender shapes the experiences of children on the move
UNICEF – August 2021
A new report from the UN Children's Fund (UNICEF) states that more children than ever before are on the move. The report addressed where and how children need targeted resources, support and protection, as well as areas that need further investigation. 35.5 million boys and girls lived outside their country of birth last year as migrants or refugees, and another 23.3 million were internally displaced. The report suggested that gender plays a pivotal role from the time they leave their homes, and it continues to shape the experiences and vulnerabilities of the children. The gap between boys and girls has increased to 6.7 per cent, as boys outnumbered girls by 1.2 million.
Read the full article at:
https://data.unicef.org/resources/uncertain-pathways-how-gender-shapes-the-experiences-of-children-on-the-move/
Haiti: Earthquake leaves mounting death toll, injuries and extensive damage
UN News – 18/08/2021
Haiti was hit by a 7.2 magnitude earthquake on August 14, leaving more than 2,000 dead and close to 10,000 injured. At least 500,000 people are in need of emergency assistance and 1.2 million people have been affected by the earthquake, including 540,000 children. Tens of thousands of families are displaced after losing their homes. While people are in need of food, shelter and medical care, the country is already struggling with difficulties like widespread gang violence, political instability and the Covid-19 pandemic. The international community is assisting by providing rescue teams, food, water, hygiene kits, and shelter.
Read the full article at:
https://news.un.org/en/story/2021/08/1098032
View CNN's photo gallery from the earthquake at:
https://edition.cnn.com/2021/08/14/photos/gallery/haiti-earthquake-2021/index.html
IOM Supports Response to Earthquake in Haiti
IOM - 17/08/2021:
https://www.iom.int/news/iom-supports-response-earthquake-haiti
'We need help': Haiti earthquake survivors lack food, shelter
Aljazeera – 17/08/2021:
https://www.aljazeera.com/news/2021/8/17/we-need-help-thousands-displaced-by-haiti-quake-demand-support
---
Categories:
---
Tags: