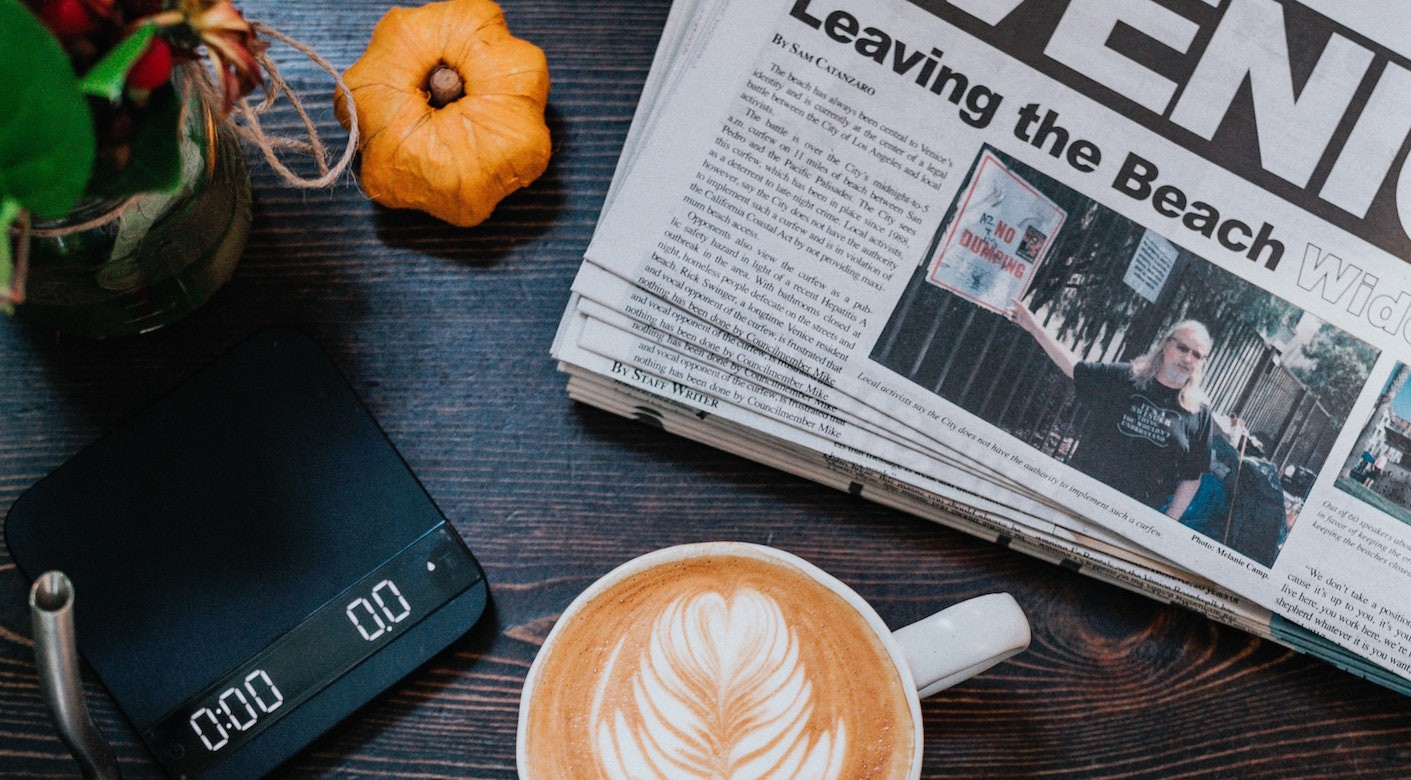 Press Review April 2020
National Coverage
Covid-19 is not a reason to hunt down illegal immigrants
DailyMaverick.co.za - April 29th 2020
Thousands of people in South Africa are being excluded from government relief programs simply because they lack the legal requirements to be in the country. In the spirit of unity, this has to change.
The lockdown in many countries in Africa, including Nigeria and South Africa, risks threatening the livelihoods of millions of people who are dependent on the informal sector for their survival.
Full report: https://www.dailymaverick.co.za/article/2020-04-29-covid-19-is-not-a-reason-to-hunt-down-illegal-immigrants/
Refugees grateful to be relocated to Wingfield military base
IOL.co.za - April 9th 2020
More than 450 refugees and asylum seekers who were sent from pillar to post have been moved to the Wingfield Military Base near Goodwood, where they are expected to stay for the duration of the national lockdown.
The late relocation of the refugees and asylum seekers comes after a squabble between the City and the departments of Home Affairs and Public Works and Infrastructure over location.
Full report: https://www.iol.co.za/capetimes/news/refugees-grateful-to-be-relocated-to-wingfield-military-base-46476300
South Africa needs a constitutionally compliant immigration policy
Mg.co.za - April 27th 2020
This lockdown hiatus should be a headbutt to our immigration policy-makers, to awake in them a wiser, more conciliatory approach to the four to five million foreigners living within our borders, documented and illegal, alike. Perhaps this forced respite, with nature calling the shots, will enable nationalistic trends in the domestic immigration debate to ameliorate in favour of a more constitutionally compliant system of immigration control.
Full report: https://mg.co.za/article/2020-04-27-south-africa-needs-a-constitutionally-compliant-immigration-policy/
Refugees plead guilty and are sentenced for trespassing on UN property
News24.com - April 24th 2020
Thirty-four of the more than 180 refugees arrested for trespassing at the UN High Commissioner for Refugees' (UNHCR) offices in Pretoria, have pleaded guilty and were sentenced to 6 months imprisonment, wholly suspended.
Full report: https://www.news24.com/SouthAfrica/News/refugees-plead-guilty-and-are-sentenced-for-trespassing-on-un-property-20200424
Regional Coverage
Food rations to 1.4 million refugees cut in Uganda due to funding shortfall
Theguardian.com - April 14th 2020
World Food Programme announce 30% relief reduction, as farms and businesses shut in COVID-19 lockdown, fueling hunger fears.
Food rations have been cut to more than 1.4 million vulnerable refugees in Uganda by the World Food Programme (WFP) because of insufficient funds.
Full report: https://www.theguardian.com/global-development/2020/apr/14/food-rations-to-14-million-refugees-cut-in-uganda-due-to-funding-shortfall-coronavirus-world-food-programme
Hundreds of migrants stuck in Niger amid coronavirus pandemic
Aljazeera.com - April 9th 2020
While countries across Africa have been closing their borders as part of efforts to contain the coronavirus pandemic, migrants and people on the move are paying a high price.
Over the past two weeks, hundreds of women, men and children have been struck in Niger, a country that represents a traditional corridor of transit for season labourers from West Africa heading to Libya or Algeria, as well as people hoping to move further to Europe across the Mediterranean Sea.
Full report: https://www.aljazeera.com/news/2020/04/hundreds-migrants-stuck-niger-coronavirus-pandemic-200409131745319.html
Across West Africa dual challenge of conflict and coronavirus threatens millions of people
UNHCR.org - April 17th 2020
Across West and Central Africa, refugees, host communities, UNHCR staff and governments are working around the clock to protect millions of vulnerable people facing a renewed risk from the combined effects of conflict and the coronavirus pandemic.
COVID-19 has exacerbated challenges in a region already grappling with one of the world's largest humanitarian crises, involving over nine million forcibly displaced people. The pandemic has led to border closures and increased strain on fragile health systems and weak economies.
Full report: https://www.unhcr.org/news/latest/2020/4/5e99b5074/across-west-africa-dual-challenge-conflict-coronavirus-threatens-millions.html
Libya says migrants stopped at sea will not be let back in
Theguardian.com - April 14th 2020
Libya's UN-recognised government in Tripoli has refused to authorise the landing of migrants stopped at sea and sent back to Libyan territory by its coastguard vessels.
The Libyan coastguard stopped about 280 migrants on Thursday, but when it attempted to return them to Libya, the country's authorities refused to let them disembark
Full report: https://www.theguardian.com/world/2020/apr/10/libyan-officials-migrants-stopped-seaports-unsafe
Fewer Migrants to Europe, bigger problems for Africa
ISSafrica.org - April 7th 2020
Migration from Africa to Europe is increasingly being framed as a security threat to states and societies. The result is tighter border controls and visa policies. These efforts have led to fewer African migrants reaching Europe, but have also had several unintended negative consequences.
Agadez in Niger is a typical example of a place that has experienced the increased securitisation of migration, and suffered unintended consequences. Located on a key route between West Africa, the Sahel and the Maghreb regions, it's estimated that a third of all migrants travelling through Agadez eventually end up on a boat to Europe. As a result, EU policymakers have since 2015 focused on Agadez to stem migration to Europe.
Full report: https://issafrica.org/iss-today/fewer-migrants-to-europe-bigger-problems-for-africa
International Coverage
Coronavirus offers an excuse to close borders. That would be a mistake
theguardian.com - April 26th 2020
Temporary limits on movement – within countries and cities, as well as internationally – are regarded by most public health experts as an essential part of the fight against the coronavirus. But the overriding message from leading scientists has been that this needs to be based on a system of testing and contact tracing that tracks the spread of the virus, rather than blanket assumptions about foreigners and other outsiders. If clampdowns on national borders are offered as a substitute for more meaningful forms of protection then everybody loses.
Full report: https://www.theguardian.com/commentisfree/2020/apr/26/coronavirus-close-borders-pandemic
Refugees tell stories of problems and unity—in facing the coronavirus
Theconversation.com - April 30th 2020
Across the globe, refugees are trying to settle into new surroundings and are running into new challenges thanks to coronavirus pandemic. But too often news coverage of refugee issues does not include people's own voices. Refugee in Towns asked members of their community to detail the experiences in their cities, which include South Africa, Serbia, Zimbabwe, Costa Rica, Denmark and Jordan.
Full report: https://theconversation.com/refugees-tell-stories-of-problems-and-unity-in-facing-the-coronavirus-136925
Fire tears through Greece refugee camp after coronavirus protest
Aljazeera.com - April 19th 2020
A fire has torn through one of Greece's largest refugee camps on Chios Island, causing widespread damage and rendering up to hundreds of people homeless. Blaze follows protests over death of asylum seeker who was cleared of the coronavirus but returned to the camp.
Full report: https://www.aljazeera.com/news/2020/04/fire-tears-greece-refugee-camp-coronavirus-protest-200419104541547.html
Coronavirus exacerbates LGBTQI refugees' isolation and trauma
Aljazeera.com - April 22nd 2020
In their responses to COVID-19, countries need to put safeguarding mechanisms in place to protect vulnerable groups.
Many LGBTQI asylum seekers in Germany are experiencing extreme isolation and renewed trauma because of social distancing measures put in place in response to the coronavirus pandemic.
Full report: https://www.aljazeera.com/indepth/opinion/coronavirus-exacerbates-lgbtqi-refugees-isolation-trauma-200421112957417.html
Photo by Tyler Nix on Unsplash
---
Categories:
---
Tags: