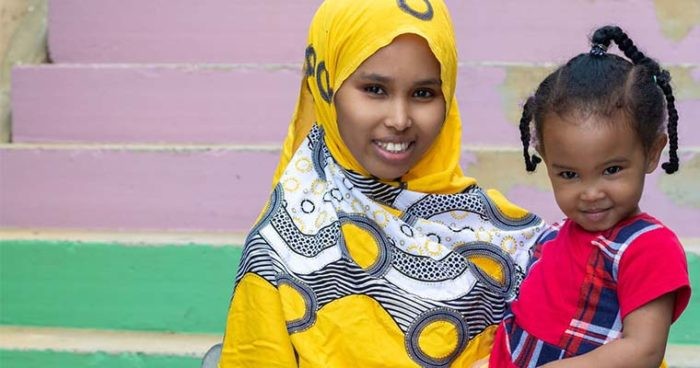 Annual Report of Scalabrini Centre of Cape Town
We welcome the publishing of the 2018 annual report by the Scalabrini Centre, a precious source of information on the many and different activities. This institution provide to promote the cultural, social, and economic integration of Migrants, Refugees and South Africans in the local society. Besides general oversights, beautiful pictures and accurate data on all services and programs, our readers can enjoy the testimonies of some people who share the impact of the Scalabrini Centre had in their lives and how it contributed to them.
Here is a summary of the activities reported on:
English School: Because English is the key to integration and communication, the Scalabrini center offers two services: literacy and conversational English. For those who already speak English but feel the need to improve their level, the Centre is studying a future program for intermediate level learners.
Advocacy: it provides individual advice to specifically foreign people, but also publishes research, raises awareness, and advocates for legislative and policy reforms. The team is trying to re-organize appointment timetables to be more efficient.
BASP: The Bachelor Academic Support Programme launched in 2018, works in partnership with the non-profit Southern New Hampshire University to support migrants and refugees to obtain great competency-based education. Associates and Bachelor's degrees at no cost to the students. They plan to focus on the expand their curricula next year.
Women's platform: a wonderful place for women to learn different skills and improve their personal development. It is also a place where women can feel free to express themselves and find and create a network of female solidarity.
Employment Access program: it provides people (both nationals and migrants) with information and support in their search for employment. It also aims at developing skills for people to become more autonomous.
Welfare: it offers assistance to Migrants and Refugees who are vulnerable and in need of special support. Their aim for the future is to expand and improve men's group.
Unite: This service works with high school students to build social cohesion and transformation in South African society, developing children's leadership skills and community awareness. In the future, holiday camps and workshops will be held to continue building a new South Africa.
Lawrence House: This service provides child protection and a safe place where unaccompanied minors, refugee and asylum-seeking children can access education, training, and integration.
The amazing results and the success of most of these activities cannot be appreciated without considering the huge role played by donors, internships, and volunteers that support the staff and help Scalabrini Centre pursuing its main goals.
For more information feel free to follow us on the link below:
Report Annual of Scalabrini Center 2018-2019.
---
Categories:
---
Tags: